GRAMMY Winning Sound Engineer Says Nordost Cables, 'Turn Black and White Into Color'
The N.Y-based recording studio EastSide Sound Studio has installed Nordost cables into its facility where musicians ranging from Buddy Guy to Jeff Beck have recorded.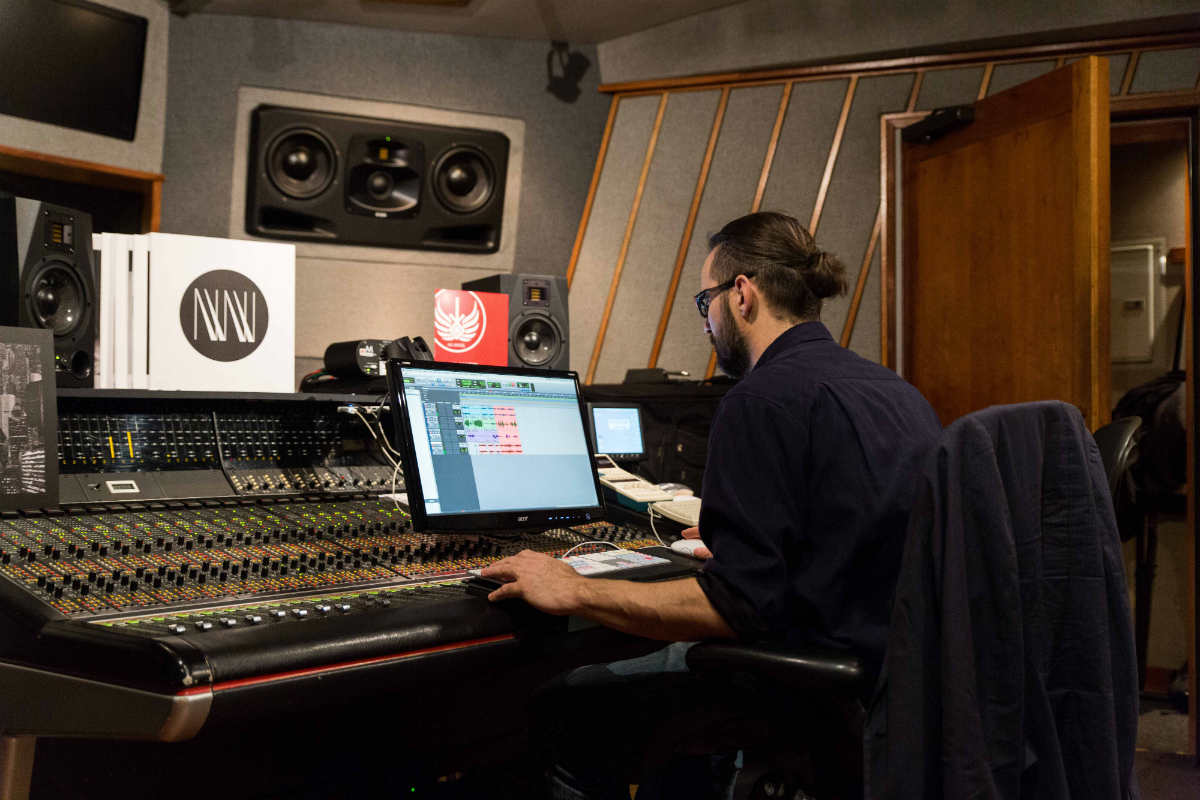 May 17, 2018
Founded in 1972 by Lou Holtzman in Manhattan, EastSide Sound Studio has gained the respect and admiration of many famous artists over its nearly 50 years in the music business.
So, it came as a bit of a shock when the studio decided it would push away from its roots and embrace a different cabling solution.
Under the direction of chief engineer Marc Urselli, whose recording credits include U2, the Foo Fighters, and many other top acts, EastSide Sound started using Nordost as its permanent cabling solution.
The decision came after being initially introduced to the products through a collaboration with Newvelle Records.
Nordost Gains the Recognition of an Industry Leader
"I was initially skeptical about the fact that an audio cable might be able to make more than just a subtle difference in sound," admits Urselli.
"When I got to test the cables I was blown away by how big the difference actually was. It wasn't just a subtle thing that only an audio engineer or an audiophile would hear, but a clear improvement in the overall frequency response of the signal that everyone can hear.
"Sound comes through without restriction in its full, bold, rich and wide original state. More low end, more high end, and more of everything."
Urselli's overwhelmingly positive reaction to the cables lends a sense of quality to the products. He even says, "Adding Nordost cables takes the recording from black and white to color."
In Urselli's case, this means a lot, as he has won three GRAMMY Awards and been nominated five times.
Summing up his experience using Nordost cables, Urselli says the products bring added dimension to content that he previously heard as flat.
---
2019 State of the Industry Special Report - CE Pro Download
The custom electronics industry saw a healthy 8 percent growth rate in 2018, down slightly from the blazing 11 percent growth in 2017 but still admiringly strong. Our 2019 State of the Industry indicates that readers expect to see even more growth in 2019. Get your copy today.
---
Networking & Cables
Product Briefs: 5 New Powerhouse Vendors; Savant iPad Tool; Parasol Launches Peace of Mind
Shell Acquires Sonnen Home Energy Storage Systems
Auralex Acoustic Panels Are Eco-Friendly, Blend Into Interior Spaces
Amazon to Acquire eero Network Routers
Luxul Managed Gigabit Switch Offers Enterprise Grade Functionality
View more on Networking & Cables
Take Our Latest Quiz
How Well Do You Understand Ethernet Cables and Connectors?
Bose