The nation's electrical grid is strained to capacity and aging. At the same time the demand for more power in the home is growing with more IoT devices and electric vehicle charging stations than ever before. Something's got to give.
The solution is bringing an intelligent power solution to the home via smart electrical breaker panels that can dynamically manage loads to prioritize critical circuits, balance alternative energy sources, and reduce homeowners' electric bills. Custom integrators are positioned to be the providers of this new fundamental technology for the home.
In this fast-paced, one-hour FREE CE Pro webinar sponsored by Savant, integrators will learn:
What is the market landscape for intelligent power solutions in both new construction and existing homes
The benefits of making the electrical panel smart, with any combination of renewable and back-up power
The key factors involved in selecting the right smart power solution
How app-based solutions like the Savant Power System work to provide extended security and comfort, establishing a new definition of a smart home
Speakers: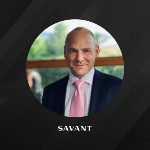 Blair Piersall, VP of Sales, Savant 
Based in the Boston area, Blair has worked in the custom electronics industry for over twenty years in roles allowing him to hone his technical, sales, and leadership skills. Today, Blair leads the field sales effort for the pro channel of Savant's domestic and international business.
Now in his ninth year at Savant, Blair is passionate about cultivating relationships founded on clear and open communication and a consultative and customer-focused approach to selling.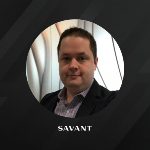 Ian Roberts, VP of Channel Marketing & Education, Savant
Ian Roberts is the Vice President of Channel Marketing & Education at Savant, creating pathways of understanding to the many industry-leading technologies developed by the company. The mission is simple and laser-focused – shared success relies on strong partnership, armed with knowledge and empowered by tools that keep our teams growing, valuable and efficient.

Joining the Savant team in 2015, Ian's passion for CI started back in 2003 when he first had the opportunity to apply his Computer Engineering background to home automation. Experiencing every side of the industry and falling in love with the Savant platform as an Integrator himself, Ian is fueled by the constant innovation and how Smart Power solutions are revolutionizing what it means to deliver a smart home.
Presented By: