How to Grow Your Business with Human-Centric Lighting
DATE/TIME:
MODERATOR:
Arlen Schweiger, Executive Editor, CE Pro
RUN LENGTH:
1 Hour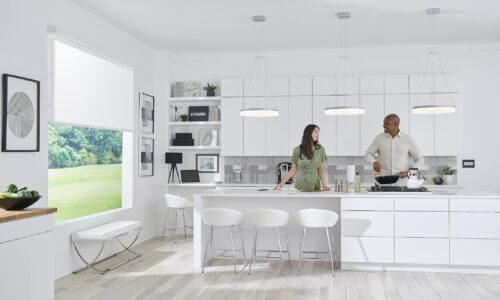 It's no secret that lighting – and human-centric lighting (HCL) in particular – has been a boon to custom integrators in the past several years. But if you are new to the category, or looking to add it to your solutions portfolio, you probably are eager to learn more and optimize your sales approach.
In this free hour-long webinar sponsored by Legrand/Vantage, attendees will learn all about HCL and how it can fit into their business models, starting with defining and demystifying the category.
Panelists in the "How to Grow Your Business with Human-Centric Lighting," moderated by CE Pro executive editor Arlen Schweiger, include: Rob Doherty, Director of Sales – Legrand Shading & Residential Controls; Mark Moody, Product Manager, WAC Lighting AiSPiRE; and David Warfel, Founding Designer, Light Can Help You.
Along with simplifying the topic for integrators, the panelists will answer questions such as:
Why is the integrator community right for this technology, and what are opportunities for profit?
What are the programming capabilities, and can HCL scenes be used to generate additional revenue?
What are some top tips for selling HCL to end users?
What tools are available to help integrators sell HCL systems, and how can integrators maximize the latest Design Center software features?
Join CE Pro by registering for this free webinar taking place Wednesday, August 18, at 2 pm ET.
Sponsored by Legrand
Sponsored by: