Exploring MDU Opportunities for Integrators
Looking to learn the ins and outs of servicing multi-dwelling units? Join our fast-paced webinar featuring top MDU experts.
DATE/TIME:
MODERATOR:
Jason Knott
RUN LENGTH:
1 HR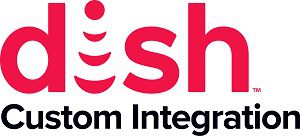 The multi-dwelling unit (MDU) space is coming of age for custom integrators as property managers, condo owners and even apartment dwellers recognize the importance of smart home technology. But what sorts of products or packages, such as high-speed Wi-Fi and entertainment channels, are best suited for individual units and for common areas, like lobbies and fitness centers?
Time spent in living spaces has gone up dramatically in 2020, putting even higher demands on ultra-fast and reliable connectivity for virtual meetings, digital learning and streaming entertainment. And what is the nature of the business relationship with property managers and MDU developers?
Join this fast-paced CE Pro webinar, sponsored by DISH Custom Integration, with top integrators who are already successfully serving more than 20 multi-family property locations, both in luxury condos and amenity areas for apartments, with technology packages that include voice control, distributed AV, whole-house control, security, Wi-Fi and more.
Key Takeaways:
How to structure a business plan and service offering for MDU property managers that offers a better experience, fills units quicker and attracts better tenants
How to effectively sell individual unit owners of smart home technology
The most effective technology package for common amenity spaces
An overview of the new DISH Fiber managed Wi-Fi solution for MDUs, which includes a per-door referral incentive program for integrators
Panelists:
Ryan Shelton, Twisted Pair Media, Nashville, Tenn.
George Harrison, Harrison Home Systems, Lakewood, Colo.
Chris Pearson, ServiceTechAV, Austin, Texas
Frank DeFilippis, DISH Custom Integration
Moderator:
Sponsored by: