With the supply chain problems facing everyone, it has exposed some weaknesses in integrators' inventory management procedures and processes. It was never an issue when you could get the products you needed within 48 hours, but those days are long gone (at least for now). Could you have avoided missing gear on some of your projects by having a better inventory process in place? Perhaps. Do you have gear collecting dust on your shelves while you are desperate for other equipment? Probably.
Also, mismanaged inventory hurts cashflow, especially if you are forced to pay more to expedite delivery. In this short CE pro VIP Peer to Peer webinar, we will discuss some of the key processes to put in place that might help you avoid that ugly conversation with clients as to why you can't finish (or start) their project right now.
Join industry consultant Matt Bernath of VITAL as he offers some key takeaways to ease your supply chain crunch.
Speaker: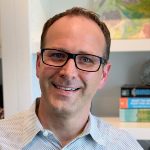 Matt Bernath, President, VITAL, LLC
Matt Bernath is an accomplished business professional, with successes in corporate management, entrepreneurship, finance, operations, sales, and leadership. Mr. Bernath completed his B.S. in Business Management while working long hours starting Surreal Systems, which grew into a leading Audio/Video & Automation Integrator in Orange County, California.
In May 2018, Surreal Systems was sold to new owners which provided Mr. Bernath the opportunity to write the next chapter of his life and career. The core values of integrity, hard work, and focus have been the foundation of his success and will continue to solidify his accomplishments into the future.