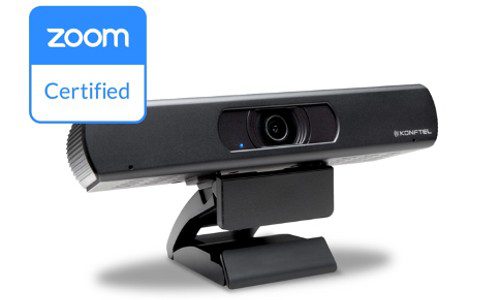 The Konftel Cam20 video conferencing camera has been certified to work with Zoom Rooms by Zoom Video Communications. The plug-and-play device features 4K Ultra HD performance and a 123-degree field of view. Konftel product manager Torbjörn Karlsson
Mar 29, 2022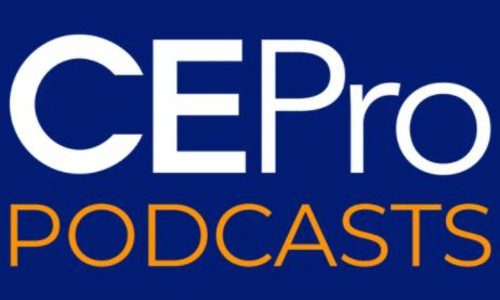 We recap highlights from our wide-ranging CE Pro Podcast guests of 2021 including our video experts, Industry's Got Talent, emerging tech categories and much more.
Jan 07, 2022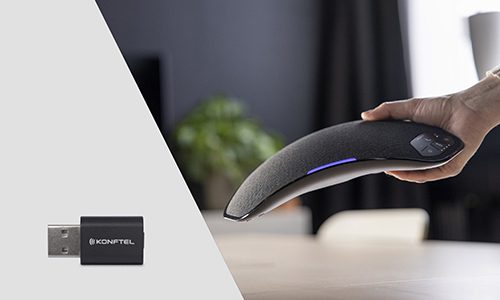 The unified communications company Konftel, has announced its new BT30 Bluetooth Adapter. Designed to provide users with more conferencing system flexibility, the new Bluetooth adapter is compatible with the company's Konftel 800 and new Konfte
Oct 28, 2021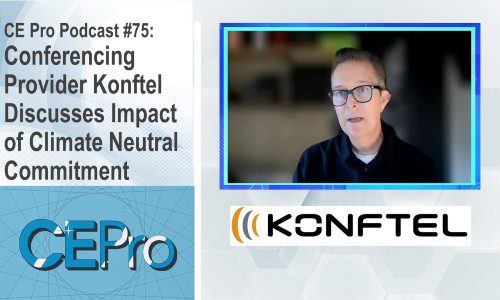 Swedish company Konftel's Stefan Eriksson talks about growing need for AV conferencing, plus manufacturer benefits of Climate Neutral certification process.
Sep 24, 2021