It's no secret that package deliveries spike during the holidays, but with that spike comes the looming possibility that packages either won't arrive at all or will be stolen right in front of a home. "Porch Pirates," as they are often called, have hashtagged their way into the social media spotlight yet again this year, which may present the perfect opening pitch for integrators who frequently install at-home security products.
According to C + R Research, a market research company based in Chicago, 36% of the 2,000 Americans surveyed have reported having a package stolen, and a whopping 44% have had a package stolen twice or more.
As if this wasn't concerning enough, 31% have learned of a neighbor's package being stolen.
Based on the available research, those who have had an item stolen tend to take swift and varied measures to provide package peace of mind. The most common approach is to install a doorbell camera from companies like Vivint, Ring, or Google Nest. In fact, 82% of those surveyed believe doorbell cameras provide peace of mind.

While many integrators look down on installing DIY security solutions, these products provide the perfect gateway to install more robust security solutions throughout a home. In addition, these security products can lead to gaining customers for non-security installs like network upgrades.

CE Pro's Email Newsletters deliver timely news, industry-leading content, product information, and downloadable resources directly to your email inbox.
Sign Up Today!
State Burglary Rates Provide Integration Insights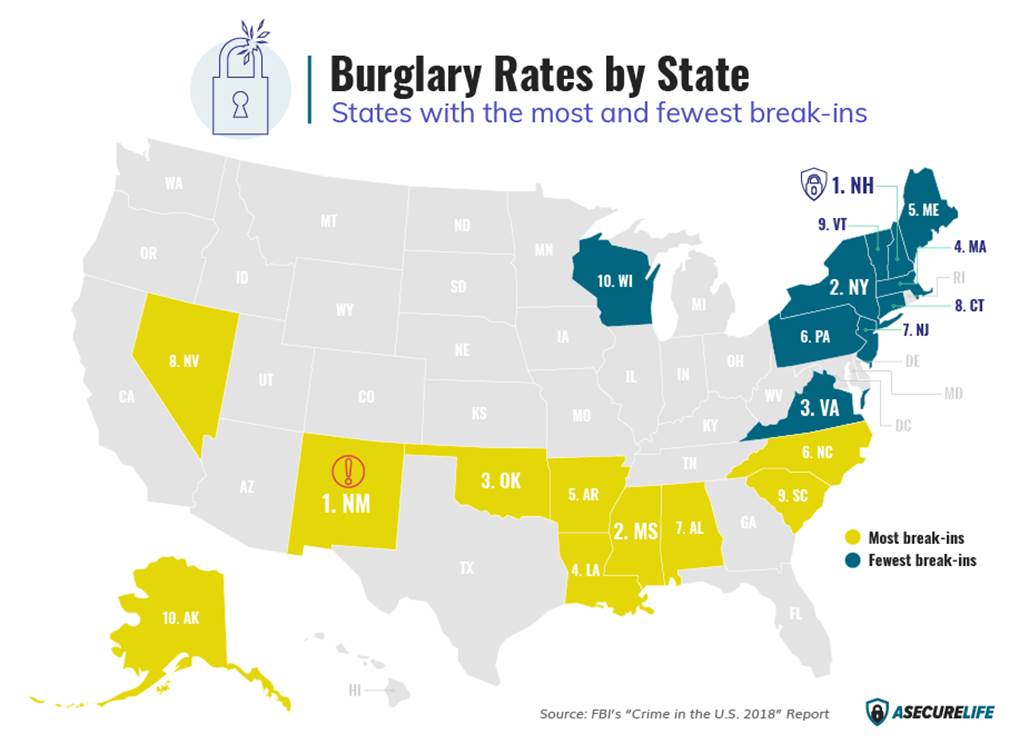 In terms of business opportunities, a good way to evaluate the ability for integrators to sell security products as a means to combat both Porch Pirates and generalized break-ins is via burglary rates by state.
According to data from both the FBI and ASecureLife.com, a DIY security company, homes in states like New Mexico, Alabama, Arkansas, and Mississippi are the most frequently broken-into, so installers in those areas should consider pointing toward this data as a reason to install more robust security systems.
While integrators based in the Northeastern U.S may have a harder time using this data to their advantage, C +R Research suggests that porch piracy is a widespread problem throughout the country, so focusing on doorbell cameras and other front door security products is likely the way to go.