This might have been the ultimate takeover job… a 13,000-square-foot mansion in Beverly Hills that just sold for $27.4 million had previously had a $750,000 "unprogrammed" Crestron control system left behind by the previous owners, according to media reports.
The home has all the making for a suspense novel that includes supermodels, alleged international money-laundering from a foreign government, and a Hollywood producer.
The home is decked out with amenities. The six-bedroom home has seven full bathrooms, one three-quarter bath, and three half baths, and sits on one acre of land in the ritzy Trousdale Estates area of Beverly Hills. Among the smart home amenities are a three-tiered THX 18-seat home theater, motorized floor-to-ceiling glass walls, "museum-style" track lighting, indoor and outdoor kitchens, and a whole-house Crestron control system.
Extensive Remodel Adds Tons of Automation Technology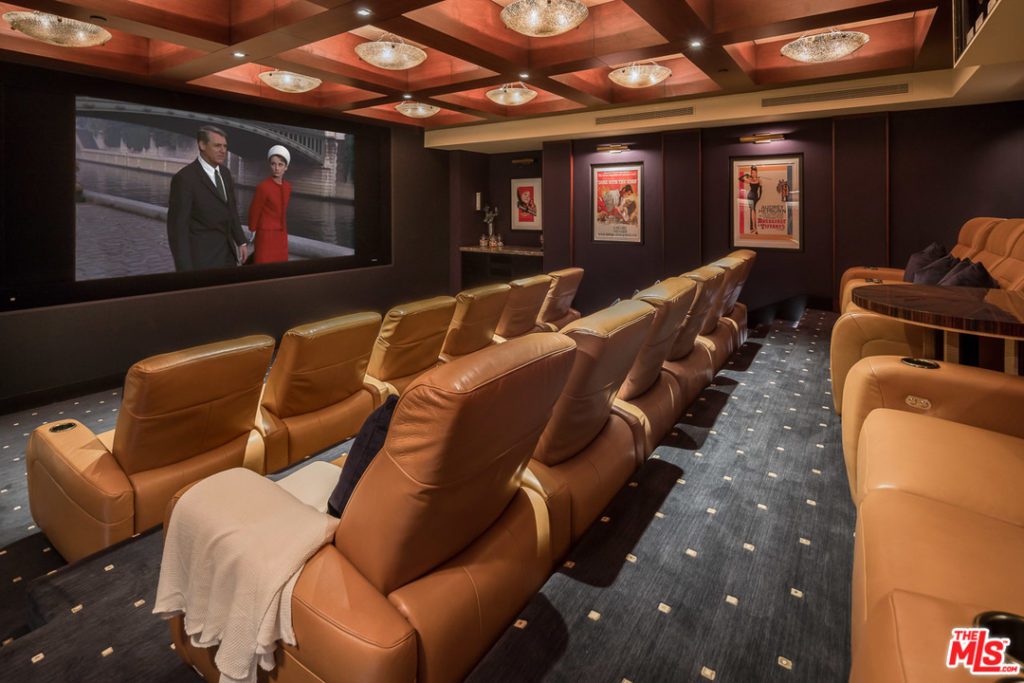 According to the website Mansion Global, the home was purchased in 2017 for $17.5 million and had undergone an extensive remodel that began at that time but was never finished. The remodel included the adding of the new Crestron controls, along with the motorized sliding glass walls. Other unique amenities included hair-washing stations hidden behind illuminated onyx panels in the master suite.
The home was previously owned by Malaysian businessman Jho Low and Riza Aziz, who is the co-founder of Red Granite Pictures that produced the hit movie "The Wolf of Wall Street" starring Leonardo DiCaprio. Aziz is also the stepson of the former prime minister of Malaysia Najib Razak, who was convicted of stealing billions of dollars from the Malaysian government. Aziz and Low were subsequently charged with five counts of money laundering for allegedly misappropriating $248 million from a state development board.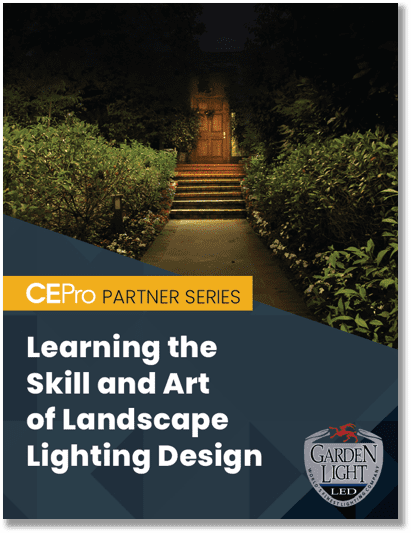 Experts recommend landscape lighting design as an entry point for integrators into the revenue opportunity of home lighting. Check out our new resource for tips and best practices. Download "
Learning the Skill and Art of Landscape Lighting Design
" today!.
Low had purchased the Beverly Hills home originally in 2010 for $17.5 million. In 2012, the property was transferred to Aziz, who undertook the extensive remodel on the home, including adding all the technology amenities. But the charges against Aziz stopped the remodeling project, leaving the three-quarter-of-$1-million whole-house Crestron system "unprogrammed," according the report. The property was sold to new owners in 2019 for $19 million and the remodel was finally completed.
The home went on the market in August 2020 for $29.995 million and recently sold for the final price of $27.4 million.