Located in Nashville, Tennessee, Pinewood Social is a gathering and meeting space designed to accommodate the needs of its guest's morning, noon or night. As the lockdowns began to occur nationwide due to the coronavirus pandemic, owners Strategic Hospitality needed to think fast in order to continue meeting the needs of the community around them, so they worked with integrator Elite Multimedia Productions who designed and created their Carpool Cinema outdoor event design.
"Our goal at Pinewood has always been to create a space where people can spend their entire day," says Jordan Farrell, director of communications, Strategic Hospitality.
"When the shutdowns occurred, we temporarily closed all of our Strategic Hospitality locations and then took the time to decide what would be the best for us move forward. We turned our attention first to the take-out and delivery options, but every summer we do what we call 'Dive-In Movies' by the pool at Pinewood. Since this would have been occurring normally around this time, we decided to pivot and host the event in the parking lot while meeting all social distancing guidelines to ensure the safety of our guests and team members."
Knowing how they could now adapt their summer operations, they needed to find a production partner who could help them make the event a reality. In a community such as Nashville where the live production industry is at the forefront, it did not take long to find a recommendation for a trusted production provider.
"We began to see drive-in movies happen in other areas of the country, so we wanted to move quickly to be the first in Nashville," continues Farrell. "When we posted a teaser on social media, one of our owner's friends saw it and put us in touch with Elite Multimedia Productions who was fantastic to work with and helped us get all the technical elements in place."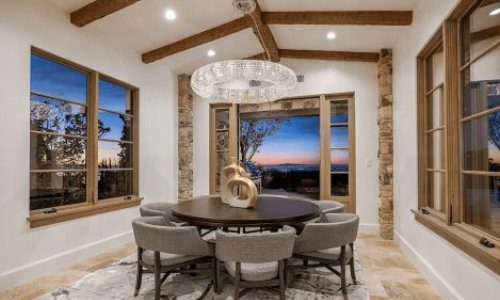 As a custom integrator, lighting is in demand. Effective communication, education and showcasing the value proposition of LED light fixtures in conjunction with integrative control systems are the keys to overcoming challenges and closing sales in this specialized market. Join us as we discuss the future of digital lighting and control with David Warfel from Light Can Help You and Patrick Laidlaw and Mark Moody from AiSPIRE.
Register Now! 
"This was our first time working with Strategic Hospitality and they reached out wanting to create a drive-in movie where families and friends could attend safely in their cars," says Ben Anholzer, production manager, Elite Multimedia Productions. "After discussing with them what type of experience they would like to create, we settled on doing an outdoor festival-style rig which could have multiple movie showings per day in the afternoon, early evening and at night."
LED Video Wall Takes Center Stage
As Anholzer and the Elite Multimedia team began to put the outdoor design in place, the LED video wall would be the primary focal point that would guide the entire experience. Confident in the performance capabilities of their inventory of PixelFLEX LED video technology, the IP-rated LED movie screen was able to be quickly put in place.
"We used a FLEXTour 4.8mm outdoor LED video wall which turned out to be about 15 feet wide and 9 feet tall," says Anholzer. "The built-in hoist structure of the FLEXTour enabled us to do the build without having to bring any extra electricity or equipment, and then we used a ballasted truss structure to support the video screen throughout the event."
Ready to focus on the control aspects of the design, the system would need to be able to handle several showings per day. Wanting to make sure that the video playback was both consistent and on-time, Anholzer deployed a self-adjusting control technology so that each movie looked its best and provided the optimal viewing experience.
"For the control aspects of the design, we used a VX4S Sending Unit which has both HDMI and SDI inputs," explains Anholzer. "While people were driving in-and-out, we had one computer that was showing a slide show which had information such as the movie sound frequency information and sponsor recognitions. The other input was a simple DVD player, so they were able to choose whatever movie they wanted and simply press play. The Sending Unit then automatically scaled all the content for full screen or wide screen so that the movies looked great for the audience."
Throughout the multiple daily showings, the outdoor environment around the Carpool Cinema was constantly changing as the sun moved across the sky. Needing a way to adjust the output of the LED video screen to counteract the effects of the ambient light, a simple dial-in brightness system was the ideal solution to keep the FLEXTour video elements looking their best.
Anholzer continued, "The Sending Unit also has a brightness toggle adjustment so that during the day we were able to go with 100% output, and then as the sun set and the day turned dark, we were able to easily dial-in the ideal brightness for each show."
FM Transmission Helps Families Enjoy Film Audio Safely
Almost ready for showtime, it was time to turn his attention to the audio portion of the Carpool Cinema. Wanting to use the audio as an additional step to ensure the safety of all those in attendance, the decision was made to only use an FM transmission so that guests could listen in their cars.
"Cars were parked in every other space to keep people safely distanced, and we were asked not to put up any outdoor speakers which might tempt people to get out of their cars and move about," says Anholzer. "For the sound, we used FM transmission through the DVD player audio out that was connected to an FM transmitter. We then went online to find an open FM signal, which in this case was FM 99.1 in Nashville, and people were able to listen through their car stereo with only a 1-2ms delay which is imperceivable to the audience."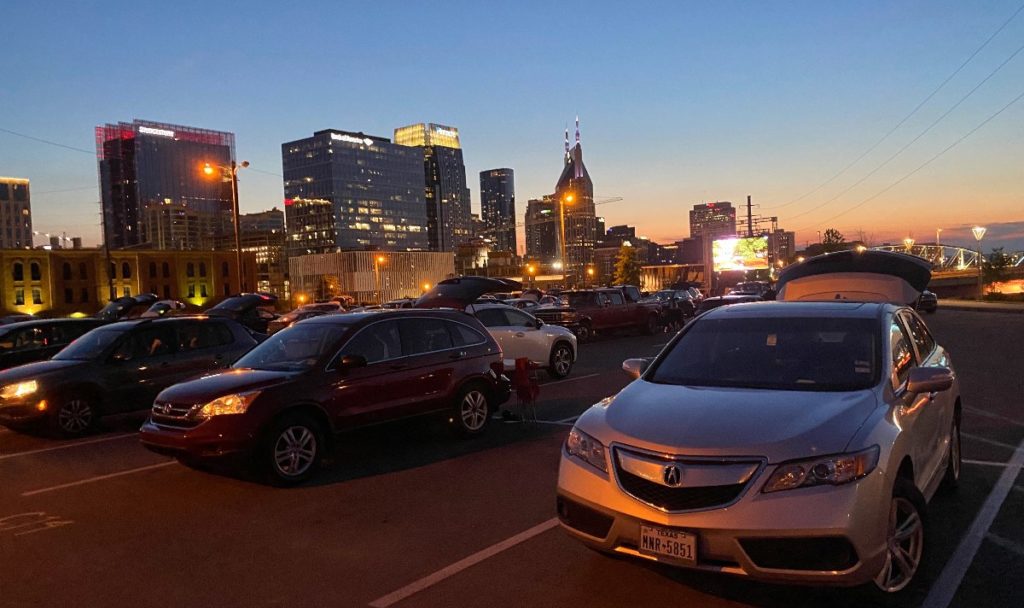 With the full design now in place, the Pinewood Social Carpool Cinema was ready to invite the community to join. Longing to see the smiling faces of their guests once again, Strategic Hospitality was thrilled to see the cars rolling in.
"We pride ourselves on creating experiences and it was heartbreaking to have that disappear," says Farrell. "Having the opportunity to provide a relaxing and safe evening for people who had been isolating in their homes was amazing. You could tell our guests were loving it and the ambiance of the design was perfect. It was such a pleasure to be a part of something memorable and safely social with our guests once again."
Completed Carpool Cinema is Breath of Fresh Air for Community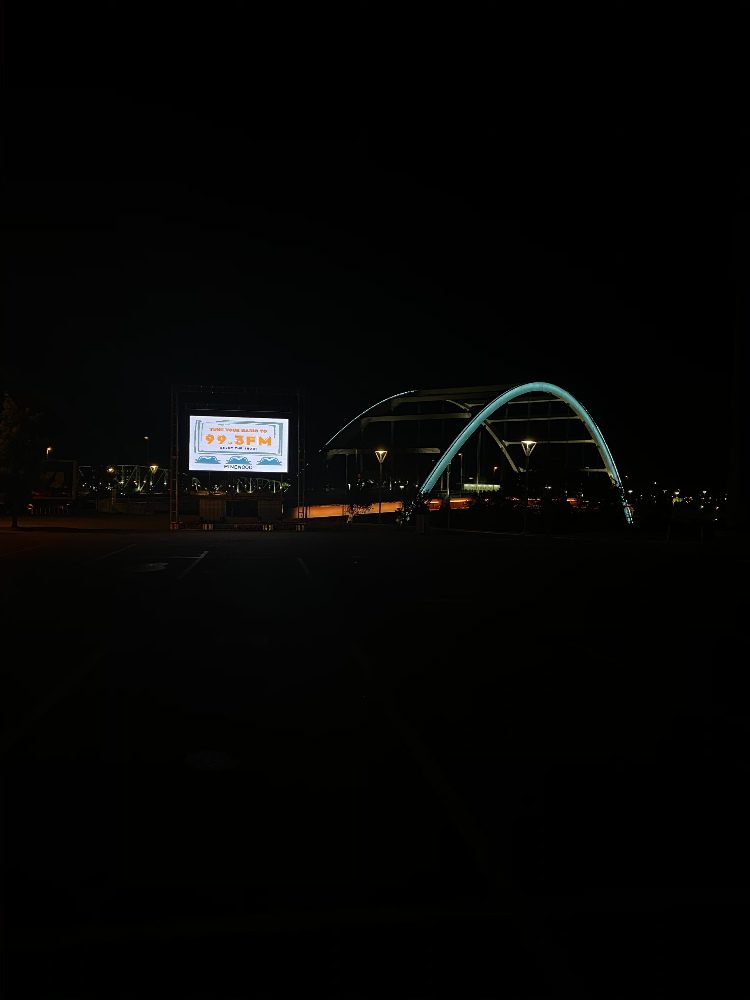 Now complete, the Carpool Cinema would be considered nothing less than a success. As people throughout the world have been struggling with the effects of the social restrictions put in place, the event was a breath of fresh air when it was needed most.
"Everyone seemed very excited," adds Anholzer. "This production came at a specific point in the lockdown where we were moving from Phase 2 into Phase 3, so a lot of people hadn't seen their families or friends in quite some time. To be able to have everyone come out safely while social distancing and enjoying a movie together was something that was very much needed during a difficult time."
"Elite Multimedia Productions was the perfect partner and they did a fantastic job putting the whole package together," concludes Farrell.
"To have such a bright and high-quality LED video screen in the parking lot was something amazing in itself, but to have a partner who you knew was going to be there every night and take care of everything was awesome. The movies started on time every day and I don't know that we could have created such a seamless event without having them by our side."
If you enjoyed this article and want to receive more valuable industry content like this, click here to sign up for our digital newsletters!