Emerald Expositions is the leading operator of B2B trade shows in the U.S., operating more than 55 trade shows and numerous other events. The company also owns a number of trade publications, including us, CE Pro.
After being purchased by Emerald Expositions, CE Pro's team along with colleagues in sales, marketing, audience development, design and those running sister sites My TechDecisions, Security Sales & Integration, Commercial Integrator, and Campus Safety, were in need of a new office space.
After creating a scatterplot of employee addresses to find central location for all employees, the company settled on a brand-new office space at 100 Crossing Blvd. in Framingham, Mass.
The new space was slated to serve as a fresh start for the newly acquired properties, but before moving in, the entire office needed to be built from scratch.
That included hiring an AV integrator to implement technology up to the standards of the publications that cover the industry.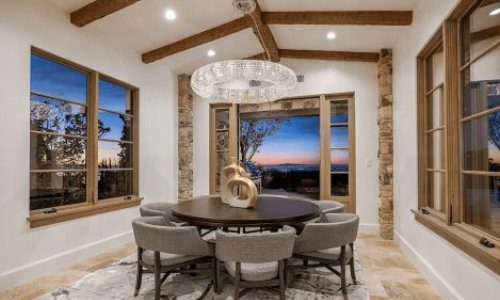 As a custom integrator, lighting is in demand. Effective communication, education and showcasing the value proposition of LED light fixtures in conjunction with integrative control systems are the keys to overcoming challenges and closing sales in this specialized market. Join us as we discuss the future of digital lighting and control with David Warfel from Light Can Help You and Patrick Laidlaw and Mark Moody from AiSPIRE.
Register Now! 
"I hired a project manager because this is across country for me. They are great – they represent Emerald. The project manager bid it out," says Stacy Smith, executive assistant and corporate operations manager for Emerald.
"We were ahead of schedule the whole time.
"Lee Pongraphan, our senior director of infrastructure and services, and I worked closely for months on the spec we need on the technology side. Lee maps all that out, and then the project manager sources that out for AV," says Smith.
"As soon as you sign the lease, you're working on the technology."
Technology Publications
In this case, the project manager chose Dnet Cabling & A/V Technologies to implement much of the technology alongside Emerald's internal IT team.
"Before the project took off, we started with communication," says George Ziegler, AV engineer at Dnet Cabling & A/V Technologies.
"We made sure everything was kosher with the client before any equipment was purchased, and that they fully understood what the scope of work was – networking, sound masking, TV installations, and connections at the tables."
Ziegler and his team first came into the space after walls were put up. They began by cabling for the communications. They weren't handling the phone themselves, as it was a network system that then internal IT team would deploy.
They still needed to run Cat6 white cable to every location so when it came to the rack it was one color. They implemented a Systemax solution and unloaded patch panels in case of issues – they could easily remove or replace jacks or cables without needing take down the patch panel completely.
Workstations could then be moved around as needed.
A unique aspect of the space was the sound masking solution from Cambridge Sound Management. The solution is built into the ceiling with a similar look to the sprinkler system in order to blend with office aesthetics.
The level of white noise coming from the solution can be adjusted through a corresponding interface.
A Happy Staff
Employees at the new office are very happy with the space.
Coming from a space that the company had leased for 15 years, a fresh start after the acquisition was well–needed. The advance in new technology for the space is also a welcome addition for a company that has multiple publications dedicated to the technology field.
"The new office space is pretty amazing with all its technological perks. The design is very modern, but inviting," says Manuela Rosengard, creative services director for Emerald Expositions.
"The artwork for the office has a personality unique to Massachusetts with its Boston theme. It is a great environment to come to every day."
"The new space is really energizing – it's bright and current and fosters a real sense of community and collaboration in the office," says Johanna P. Morse, senior vice president, conference development and creative group for Emerald Expositions.
"I love the wellness room and that we can stand or sit at our desks, but my favorite thing about the new space is the art that members of the team worked together to select for the space. It brings a sense of destination to the offices, where often they can feel so sterile, and personalization – creating a really authentic and vibrant workspace," she says.
If you enjoyed this article and want to receive more valuable industry content like this, click here to sign up for our digital newsletters!