Japanese Broadcaster WOWOW Demos MQA with Video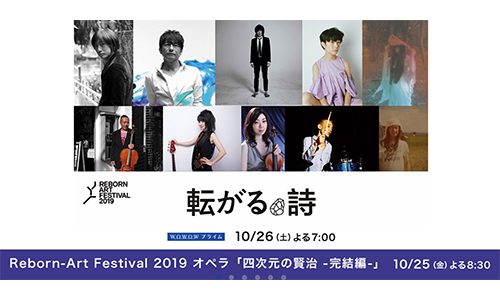 WOWOW, a Japanese pay TV broadcaster, has employed MQA's audio technology to showcase HD video playback with the highest quality sound.  The first demonstration took place at a press event hosted at WOWOW's Tokyo offices on Oct. 24, and this demonstration will be followed by a full demo at Inter BEE trade show on Nov. 15 in Tokyo.  
"With our partners at WOWOW we've been exploring the feasibility of delivering video with MQA audio and our experiments have succeeded.  We're bringing the unique aspects of MQA – clarity, smaller file sizes and backward compatibility – to deliver the best quality audio alongside HD video.  This development holds exciting possibilities for the international broadcasting sector," states Bob Stuart, founder, MQA.
Hideo Irimajiri, senior expert, engineering division and project lead at WOWOW, points out that matching the higher resolution video formats with a higher resolution audio format makes sense from a quality perspective.
"We've been conducting these trials with a view to integrating MQA into our services in the future, including on-demand and live broadcasting.  It makes no sense that audio quality still lags behind, while video is achieving higher definition with 4k and 8k resolution display, adds Irimajiri.
"Due to transmission bandwidth limitations, the audio element has until now been problematic, however MQA's technology – which achieves high-resolution transmission with normal 48k sampling audio – solves this problem.  Most importantly, we have proven that great sound is essential to fully convey emotion."
Related: Can Millennials Distinguish Between High-Res MQA Audio and Apple Music Streaming?