Digital Projection
Satellite Modular Laser System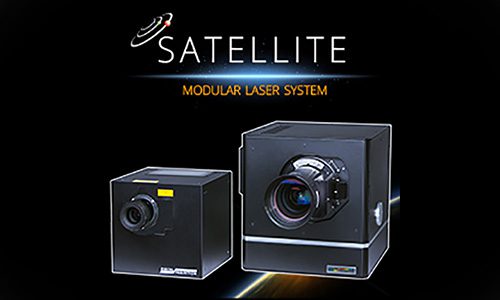 Digital Projection Gives Sneak Preview of Game-Changing Satellite Modular Laser System.
The Satellite MLS is a revolutionary projector technology advancement that separates the light source to a remote location, leaving a small and quiet projection "Head" with only the key imaging optics. Set to be a bona fide game-changer, DP will be giving CEDIA attendees an exclusive sneak preview of this upcoming cutting-edge technology. Offering widely customizable modular system configurations, superb color gamut, contrast, and virtually silent operation, the Satellite MLS addresses complex environments that no other projection solution can tackle!
Product Info:
Product Name:
Satellite Modular Laser System
Manufacturer:
Digital Projection