AudioControl
RS 500 Subwoofer Amplifier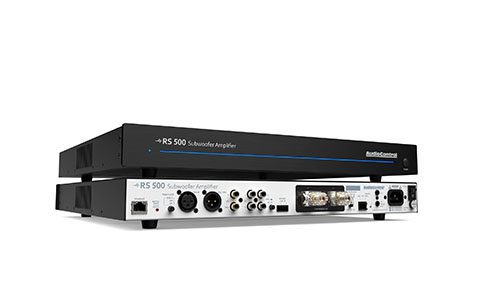 Augmenting its selection of subwoofer amplifiers, AudioControl has introduced its RS 500, which joins the company's RS1000 in the company's line of subwoofer amps.
AudioControl says that its latest product utilizes a 1U chassis and it is designed to drive subwoofer enclosures that are rated as either a 4-ohm or 8-ohm loads. The company also states the amplifier is capable of handling loads down to 2 ohms, and it includes IP and IR control options.
Some of the other features built into the RS 500 subwoofer amplifier include loop outputs, along with high-pass filter options, and balanced (XLR), unbalanced (RCA), and speaker-level inputs.
AudioControl also points out the subwoofer amp incorporates DSPs (digital signal processing) that offers graphic and parametric equalization (EQ) capabilities, electronic crossovers, along with delay and phase controls.
More product news from AudioControl: Hands On: AudioControl Avalon G4 Amp is a Sonic Chameleon of Goodness
Product Info:
Product Name:
RS 500
Manufacturer:
AudioControl