AudioQuest
Niagara 1200 Power Conditioner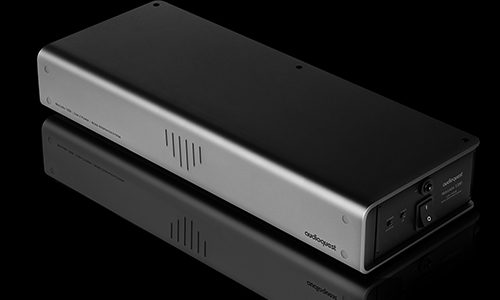 The new AudioQuest Niagara 1200 Low-Z Power Noise-Dissipation System builds upon the company's Niagara 1000 by adding a second high-current outlet.
AudioQuest says the Niagara 1200 was designed by Garth Powell, and it employs capacitor-forming technologies that are said to improve linearity, while minimizing distortion.
The Calif.-based cabling and electronics company says that its latest power conditioner incorporates its proprietary Ground-Noise Dissipation system that delivers 18 octaves of Level-X Linear Noise-Dissipation.
AudioQuest also points out the 1200 features its Non-Sacrificial Surge Protection and Over-Voltage Shutdown technologies to protect associated electronics from spikes and surges.
According to AudioQuest, the Niagara 1200's addition of a second high-current outlet enables integrators to protect powered speakers, monoblock amplifiers and powered subwoofers without compromising their performance.
Related: $299 AudioQuest Dragonfly Cobalt Enhances the Sound of Smart Devices and Other Gear
Product Info:
Product Name:
Niagara 1200
Manufacturer:
AudioQuest
MSRP:
$995.95