Modulus Media Systems
Modulus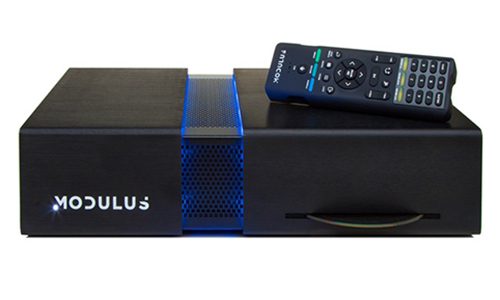 The First All-in-One DVR for the Streaming Age.
Today's home theater systems are too complicated. Modulus Media Systems brilliantly solves that with the first all-in-one solution that combines a premium DVR, elegant movie server, multiple streaming boxes, Blu-ray/DVD player, and personal media organizer. Modulus automatically skips commercials, can record streaming, and is portable to any room or even a vacation home. A voice-controlled remote makes search a breeze, and gorgeous screens guide viewers through their content.
Product Info:
Product Name:
Modulus
Manufacturer:
Modulus Media Systems