Screen Innovations
Fontus Low-Voltage Power Supply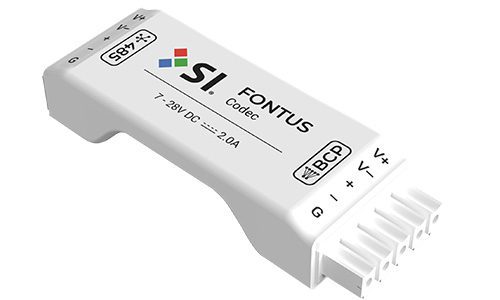 The Austin, Texas-based home technology company Screen Innovations has announced the release of its Fontus low-voltage power supply.
Screen Innovations (SI) points out that its latest product is an accessory that integrators can use to streamline their projection screen and window covering product installations.
SI explains the Fontus is no bigger than a pack of gum and it can be used by system integrators to power and control any type of traditional two-conductor lighting and shade system.
The company states the low-voltage power supply mounts to a DIN rail and it facilitates two-conductor wire 485 communications as if it were an eight-wire system. SI also points out the Fontus plugs into its Janus power and control hub, and it converts low-voltage communication signals and power from a five-conductor system for distribution over two-conductor wire.
In addition, SI notes that its latest accessory can be used for basic control of screens over two-conductor wire through dry- and wet-contact closures.
More news from Screen Innovations: Bob Archer's Top 10 CEDIA Expo 2019 Products: Screen Innovations Solo Pro 2
Product Info:
Product Name:
Fontus low-voltage power supply
Manufacturer:
Screen Innovations