Snap One
Episode WAKE Amplifier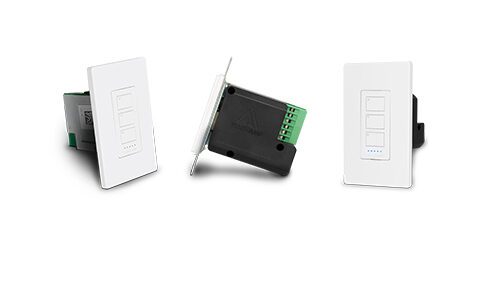 Snap One's new Episode WAKE Amplifier provides integrators with an in-wall amplifier that is capable of connecting to Bluetooth-enabled sources to deliver turnkey music playback systems.
The Episode brand says that its latest amplifier is capable of working with smart devices, computers and voice assistant products. Snap One states the Episode WAKE Amplifier provides homeowners with a Bluetooth range of 100 feet, and a simple user interface that contains just three buttons.
According to Snap One, the Episode WAKE Amplifier produces 25 of power to four speakers at 4 ohms, and the amplifier's consumer facing LED meter indicates volume level.
Snap One comments the amplifier is designed for use with traditional speaker wire cabling runs, and it includes a power supply that attaches at the existing amplifier location to eliminate additional cabling connections.
The popular electronics company adds the Episode WAKE Amplifier also eliminates the need for configuration or setup. The amp's companion WAKE app is available on the iOS and Android platforms, and it offers instant control of volume, LED brightness, and options to set the hard buttons to control either volume, playback or functions such as high-pass filter, or bass and treble controls.
Additionally, the app also allows integrators to name each amplifier zone.
More news from Snap One: Snap One Announces Several Upgrades to OvrC Platform
Product Info:
Product Name:
Episode WAKE Amplifier
Manufacturer:
Snap One