EnGenius
ECW115 Cloud Wall-Plate Access Point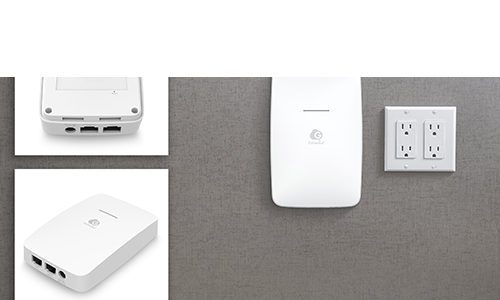 EnGenius Technologies Inc., a large manufacturing of networking products, has introduced its new ECW115 Cloud Wall-Plate Access Point.
The company says that its latest wireless networking solution extends the range of wireless networks in locations such as student housing, hotels, resorts, assisted living centers, condos and apartment complexes.
According to EnGenius, the ECW115 offers integrators another wireless networking tool, and it provides functions that include PoE+ to power devices like access points, and it incorporates two gigabit Ethernet ports.
EnGenius also points out the ECW115 is a dual-band wall-plate access point that delivers fast device onboarding, automatic firmware updates, and the ability to use its subscription-free EnGenius Cloud.
More news from EnGenius: EnGenius Technologies EWS850AP Wi-Fi 6 Outdoor Access Point
Product Info:
Product Name:
ECW115 Cloud wall-plate access point, ECW115
Manufacturer:
EnGenius