Clare Controls/SnapAV
ClareVision Line of Security Cameras and NVRs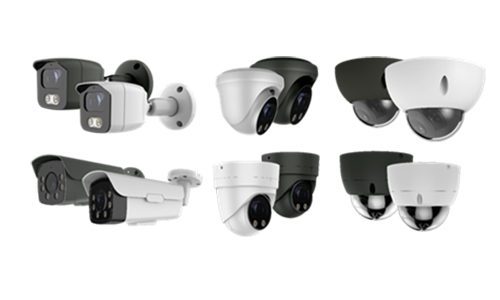 Diversifying its Clare Controls product line, SnapAV has announced the ClareVision line of security cameras and NVRs.
SnapAV explains the products can be setup as standalone security systems or the products can be integrated into ClareOne systems. The ClareVision line of products features the Value Series of products and the step-up Performance Series of products.
According to SnapAV, the newest Clare Control line of products offer app control options, and the ETL-listed series of cameras are both NDAA and Onvif compliant.
The Value Series of includes two models that incorporate fixed-focal length lenses, along with digital wide dynamic range (WDR) that is said to improve low-light recording, and other features such as two streams and standard motion detection. The 2MP model includes a 16GB SD card, while the 4MP model includes a 32GB SD card. Each model is available in a choice of black or white in either bullet or turret styles.
The ClareVision Performance Series features 4MP and 8MP models with fixed-focal lenses, upgraded True WDR and Sony Starvis chip sets for improved night performance. Both models offer three streams, basic motion detection, advanced motion detection and human detection to improve event capture. The 4MP model comes with an included 32GB SD card, and SnapAV points out, the Performance Fixed Series cameras are available in black or white in bullet, dome, or turret style.
In addition, The Performance VF Series adds a 4MP model with motorized Varifocal capability for zooming, to further bolster features such as True WDR and a Sony Starvis chip set. 
Taking a quick look at the NVRs, SnapAV notes NVR line includes a 4-channel, 1TB model with 4 PoE ports, an 8-channel, 2TB model with 8 PoE ports, and a 16-channel, 4TB model with 16 PoE ports.
More news from CE Pro: SnapAV Now Carries JVC Projectors for Industry Partners
Product Info:
Product Name:
ClareVision line of security cameras and NVRs
Manufacturer:
Clare Controls/SnapAV