AtlasIED
M1000A35 Sound Masking Speaker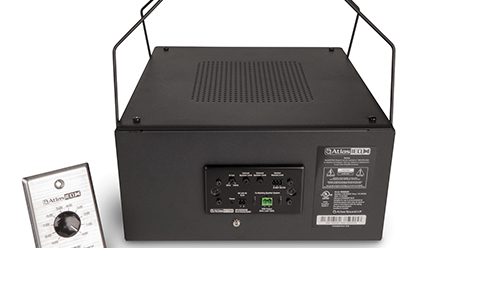 AtlasIED a manufacturer of commercial audio and sound solutions has announced the introduction of its M1000A35 sound masking speaker.
The Phoenix-based company says that its new active/powered M1000A35 sound masking speaker supports a range of efficiently designed sound masking systems.
AtlasIED points out the M1000A35 sound masking speaker is powered by an internal 5-watt amplifier, and it produces 30 watts of output power that drives additional M1000 passive speakers.
Some of the other features the M1000A35 offers include a non-repeatable pink-noise generator with proprietary equalization (EQ) curves to make acoustical room calibrations easy and accurate.
The Southwestern-based manufacturer also points out the M1000A35 also provides a GPIO control point to facilitate its installation into existing control systems, and it offers 1dB level adjustments to prevent systems from being accidentally shut off.
AtlasIED adds the M1000A35 Sound Masking Speaker operates from 100-volts to 240-volts, and it is CE safety certified, and UL2043 plenum rated.
More news from AtlasIED: Hands On: Atlas IED AM1200 Self-Contained Sound Masking System
Product Info:
Product Name:
M1000A35
Manufacturer:
AtlasIED