CE Pro Podcast #15: 'Nitro' Nick Looks Back on Bon Jovi Days; Yamaha Addresses Supply Chain
Aggressive Home Automation's Nick Tamburri recalls how being in the Bon Jovi inner circle influenced his CI business. In segment 2, Yamaha explains how it's maintained its distribution network amid coronavirus pandemic.
Listen to this podcast using the embedded player below.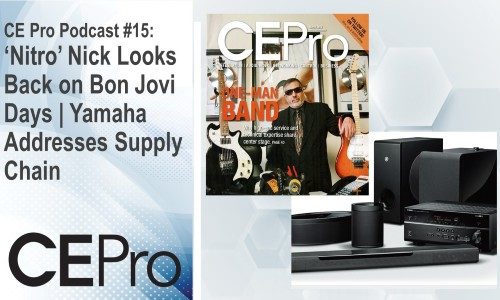 CE Pro Podcast #15 is a two-for-one edition this week.
In this two-part episode we start with Nick Tamburri, owner of Aggressive Home Automation and CTA Smart Home Division board member, about his days in the inner circle of Bon Jovi.
In the second half of the CE Pro Podcast we speak to Joel Kennedy and Alex Sadeghian of Yamaha about how the company's emergency contingency plan made years ago has enabled the brand to maintain its distribution network throughout the novel coronavirus (COVID-19) pandemic.
From Bon Jovi to Custom Integration
Tamburri, a one-man shop whose business has been in operation since the mid-1990s in the New York City/New Jersey area once traveled the world as a member of Bon Jovi's inner circle serving a variety of roles for the band.
Growing up as a childhood friend of former Bon Jovi guitar player and songwriter Richie Sambora, Tamburri had been with the band since its early days. During this time, "Nitro" Nick, as he is known as throughout the custom installation industry, experienced the rock-n-roll lifestyle at its highest levels, which includes the band's chart-topping "Slippery When Wet" and "New Jersey" records and supporting tours.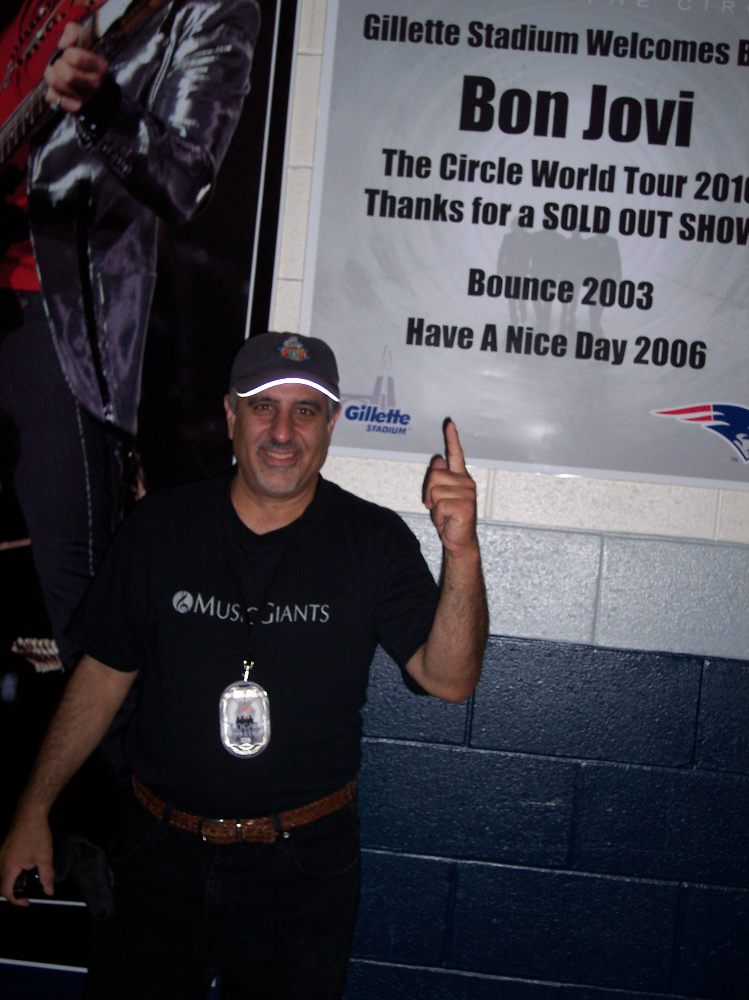 Witnessing firsthand how front man Jon Bon Jovi ran the band – which earned induction into the Rock & Roll Hall of Fame in 2018 – as a business, Tamburri applied his experiences learned from his time with Bon Jovi to shape his custom installation business model.
Today, as a one-man shop, Tamburri's Aggressive Home Automation serves a range of elite clients in the Tri-state area.
Tamburri, who a self-proclaimed technology nerd, offers everything from networking systems through the Ubiquiti product line, as well as lighting through Lutron and Leviton products, and home theater using Yamaha and M&K Sound.
And as we can attest from years of chatting with him, as well as doing a profile of his business, "Nitro" Nick is one of the nicest and most entertaining pros in the custom installation industry.
Yamaha's Planning Saves the Day
One of the lesser discussed after-effects of the COVID quarantine is the pandemic's impact on product supply lines.
Dealers have been expressing their frustration with the industry's supply chain issues on social media sites and other platforms that allow them to express their opinions.
Yamaha implemented an emergency plan that wasn't intended for communicable diseases, but nevertheless, the company found the plan has enabled it to run seamlessly throughout 2020 thus far and assist their dealers such as Tamburri to keep AV business flowing.
Explaining the company's current product line during an interview this past May, Kennedy and Sadeghian point out how its dealers have benefited from the global manufacturer's emergency contingency plan. Kennedy and Sadeghian also talk about soundbars and immersive audio in addition to the supply chain issues the market is facing today.
Watch or listen to the CE Pro Podcast #15 above, and subscribe to our YouTube channel to find past episodes.