Torus Power Introduces Two Rugged Space Saving Power Conditioners
PB 5 and PB 10 from Torus Power provide toroidal isolation, noise filtering in a compact package.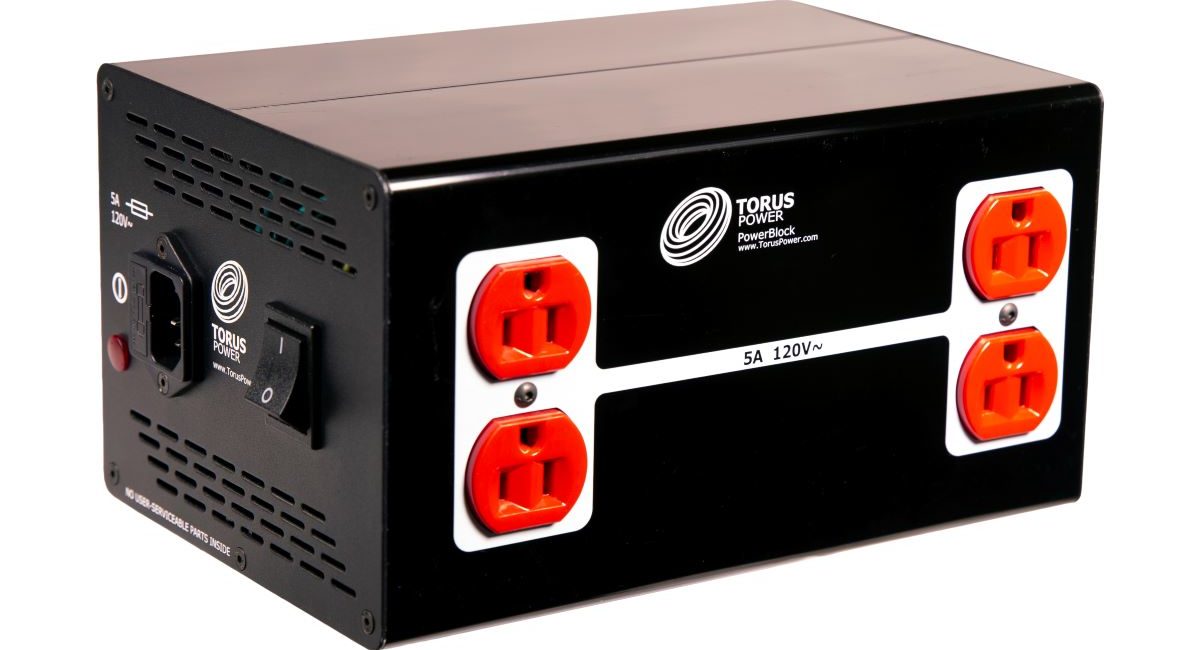 Let's face it. Power conditioners are nothing much to look at. They can also consume more space than you'd like them to. Torus Power has developed two products that can minimize some of the headaches involved when trying to stow away a power conditioner.
The Torus Power Block PB 5 and PB 10, which were showcased by the company recently at the High End Show in Munich, boast many of the same features of Torus Power's larger toroidal-based models but in a much smaller footprint.
They are also the most affordable products in the Torus Power lineup, retailing for $799 and $1,299, respectively.
The PB 5 measures 6" x 4.9" x 9.2" and the P10 measures 6" x 4.9" x 16.7". Both provide true toroidal isolation, NBT noise filtering, and clean power to reduce the noise floor and deliver uncompromised performance and protection to audio/video components.
Related: Navigating Power Protection Options
"Plus, their compact design means that they look neat on a component shelf, on any floor surface, or can be located out of sight when space is at a premium," says Kevin Main of Torus Power.
PB5 and PB 10 Specs

PB 5:
Suitable for compact systems, source components, TVs or projectors
Input voltage: 120V
Output voltage: 120V
Power Rating: 600VA
Number of outlets: 2 duplex
Weight: 22 pounds
PB 10:
Suitable for mid-power AV systems
Features two toroidal transformers so critical components can be electrically isolated from other source components
Input voltage: 120V
Output voltage: 120V
Power rating: 2 x 600VA
Number of outlets: 4 duplex
Weight: 35 pounds
The Torus Power PB 5 and PB 10 toroidal isolation transformers join the company's other power products including its TOT Series and RM Series.