---
1. Low-Cost, Self-Contained Home Automation/Security Systems
2Gig, Interlogix, Honeywell, Alarm.com, others are popularizing self-contained wireless home automation/security systems that install quickly and collect RMR. (by Julie Jacobson)
Once upon a time there was a strict dichotomy between security and automation systems. The two must remain separate but integrated, it has been argued, in order to maintain the integrity of the security system.
But in 2011 we saw an explosion of self-contained systems that blur the line between security and other home technologies, integrating all of the major smart-home functions into a single device that can be slapped onto a wall, programmed in a jiffy, and left pretty much alone to collect recurring monthly revenue (RMR) for years.
Products in this evolving category vary in the extent of their integration, but most include:
Security CPU and back-up battery as required by UL
Wireless technology for communicating with security sensors
Built-in cellular radio for communication with the central monitoring station
Z-Wave or ZigBee for integrating with lights, thermostats and other home-automation devices
Wi-Fi or hard-wired IP for communications with a central station, integration with local cameras, remote access via web browser, or display of news, weather and other Internet feeds
Touchscreen or keypad for programming, feedback, user interaction and possibly Internet feeds or camera views
Two-way voice for communicating with the central station
Camera integration supported through system's own web server or via a SaaS (software as a service) provider.
While manufacturers and dealers have sold self-contained systems since the mid-1990s, when ITI (later Interlogix and GE Security) launched its Simon product, the movement was popularized in the past couple of years by 2Gig Technologies and its biggest customer, Vivint (formerly APX). Vivint sells/installs the self-contained 2Gig system for roughly 200,000 customers every summer, when its army of young salespeople go door-to-door across the country.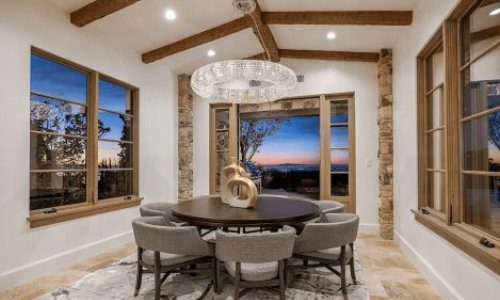 As a custom integrator, lighting is in demand. Effective communication, education and showcasing the value proposition of LED light fixtures in conjunction with integrative control systems are the keys to overcoming challenges and closing sales in this specialized market. Join us as we discuss the future of digital lighting and control with David Warfel from Light Can Help You and Patrick Laidlaw and Mark Moody from AiSPIRE.
Register Now! 
A HOT MARKET
2Gig, DMP, DSC, Honeywell and Interlogix all are shipping low-cost, self-contained security/automation systems, while HAI and Napco are avoiding that product category.
The market is heating up for traditional home systems integrators, who are mostly accustomed to selling and integrating higher-end security systems. While they still are on the prowl for higher-end dedicated security solutions for their integration projects, they seem to grasp the potential of low-cost self-contained systems.
In a 2011 CE Pro flash survey of home systems integrators, 41 percent of respondents said they were "in the market for new products/services" in the category of self-contained security/automation systems. That compares with 35 percent who said they were shopping for a PERS (personal emergency response system) provider and 15 percent seeking mass-market security systems.
The market is heating up for traditional home systems integrators, who are mostly accustomed to selling and integrating higher-end security systems. While they still are on the prowl for higher-end dedicated security solutions for their integration projects, they seem to grasp the potential of low-cost self-contained systems.
In a 2011 CE Pro flash survey of home systems integrators, 41 percent of respondents said they were "in the market for new products/services" in the category of self-contained security/automation systems. That compares with 35 percent who said they were shopping for a PERS (personal emergency response system) provider and 15 percent seeking mass-market security systems.
Now traditional home systems integrators are picking up the line. Worthington Distribution, which has sold traditional security systems for two decades, has never seen them fly off the shelves like they do today with 2Gig.
"A motion [sensor], two doors and a panel can be done in less than 20 minutes," says owner Richard Scholl.
Accompanying a dealer at a job site, Scholl explains: "He just hung the panel on the wall, dropped a wire inside the wall, fi shed it out and plugged it in. He took out each security sensor, wrote down the number and had it running right then and there."
2Gig is just one of the self-contained security systems on the market. All of the major security companies offer them, with Honeywell providing one of the broadest ranges of products and services. Like 2Gig, Honeywell employs a cloud-based (SaaS) service for remote access and management. 2Gig uses the popular Alarm.com service (also compatible with GE/UTC/Interlogix security panels); Honeywell uses its own Total Connect platform.
The Lynx Touch is Honeywell's third-generation self-contained security system, featuring a 4.7-inch touchscreen, built-in IP or GSM radios, Z-Wave communications, slideshow capabilities, and two-way voice that is "even better than before," according to Robert Puric, director of product marketing for Honeywell Residential.
SimpTech Solutions in Florence, Ky., is one convert to self-contained security/automation systems. The company spurned security for many years, worrying about the liabilities. But once owner Chad Nichols crunched the numbers on self-contained systems and their associated recurring monthly revenue (RMR), he dove right in.
SimpTech charges $40 to $60 per month for each job. That compares with $25 to $29 per month typically collected for basic landline-enabled security installations. "We're selling a $2,500 security system that provides great security, but also energy savings and a lived-in-look [via lighting automation]," says Nichols. "We would have to charge $10,000 with a typical control system."
---
2. LED Lighting
The ROI on LED lighting is becoming increasingly attractive, and energy efficiency and ambiance will drive the LED business in 2012. (by Julie Jacobson)
Lighting control is nothing new for most CE pros. But 2012 could bring a big boost to the category thanks to LEDs (light emitting diodes) – those long-lasting, energy-efficient and often colorful gems that are quickly replacing the disgraced incandescent.
TRANSLATING WATTAGE TO LUMENS
On Jan. 1, 2012, new FTC-mandated labeling for LED lights went into effect. The new labels allow consumers to gauge a bulb's brightness, longevity and efficiency.
"Wattage was traditionally the best way to make your buying decisions when it came to selecting light bulbs in the past," explains Martha Delgado, product marketing manager for Bulbrite. "However, now that more efficient bulbs can produce similar light levels while consuming less energy, the old theory that 'The higher the wattage, the brighter the lamp' isn't true anymore," she says.
When buying LED bulbs, shop lumens, not watts. An LED lamp that replaces a typical 60-watt incandescent, for example, might only use 12 to 13 watts, which makes it much more energy-efficient, but if you want to replace the brightness of a 60-watt incandescent, it will need to produce 800 to 850 lumens.
The opportunities are two-fold: energy savings and ambiance.
First, the ROI on LED bulbs is well chronicled, and the return is becoming increasingly attractive as prices continue to drop. Ikea, for example, sells LED bulbs for $14 for a 45-watt replacement.
"I have successfully transitioned three homes to entirely LED – and I made a few bucks too," an integrator named Matt posted on CEPro.com.
He notes three key selling points: "Bulbs can last three to five years; the light looks natural; and there's no 'tinging' when dimming down like with incandescent."
He says the light-swap pays for itself in about two years.
The plain-old-LED business was so good for integrator Jim Sweeney that he launched an entire business around it. The new company, Eco-Tronics, has landed several six-figure commercial jobs simply by charting the ROI for facilities' managers.
Sweeney says he can demonstrate a two-year ROI on LED replacement for most commercial facilities – in an environment that usually requires a five-year payback on such outlays.
"When you can show them 50 to 70 percent savings on electricity, you quickly become their friends," Sweeney says.
In fact, Sweeney has landed major A/V jobs by getting his foot in the door with LEDs.
On the residential side, he encourages customers to "Call me to see how to save up to $20 per month on your electric bill." That savings, he says, is like "getting your security monitoring for free."
Beyond their energy-saving appeal, LEDs increasingly are being used for fun. Manufacturers of colored LED fixtures and controllers – even from such unlikely sources as Stewart Filmscreen – were seen in record numbers at the CEDIA Expo in September 2011.
Concurrent with that trend, we are seeing a greater demand in the U.S. for DMX-based control. DMX is a standard for lighting control that is most prevalent in Europe and in commercial venues. The technology is especially robust for managing complicated RGBW color schemes.
Dealers are creating some inventive lighting scenes these days for both ambiance and entertainment. A recent Electronic House Home of the Year Awards winner featured a dazzling exterior "light show" created by ForTech Solutions, of Granada Hills, Calif. In that job, the metal halide lights were replaced with energy-saving and long-lasting LED fixtures from Philips Color Kinetics. The 23 new LED fixtures used a total of 875 watts – just a fraction of the 11,000 watts used previously.
---
3. Desktop/Computer Audio
A growing number of custom installers and specialty electronics dealers are finding new sales opportunities through digital audio. (by Robert Archer)
Back when Jim Lackey, president of Natural Sound, first opened his business, consumers were entrenched in audiophile music. Alternative entertainment solutions – aside from two-channel stereo – were few and far between during Natural Sound's early years. Consumers were just getting their first look at the original gaming system (the Atari 2600).
Since then, consumer electronics have evolved into VCRs, personal computers, DVDs, the Internet, HD and now streaming media. Natural Sound, like other small consumer electronics stores, has had to add these new technologies into their portfolio.
The company still has audio at its core … but along with home theater sound and even vinyl sales, Lackey and his staff are now adopting computer-based digital audio.
The once mighty CD is experiencing a sales slump that makes people sound off on the death of physical media. According to
During the same time frame, the number of albums downloaded increased from 63.6 million in 2008 to just over 83 million in 2010, the RIAA says. Overall, the RIAA says the U.S. digital music market grew to $3.2 billion in 2010, a 3 percent increase over 2009.
Eric Gaunt, marketing manager and sales consultant for Natural Sound, says the company's digital audio sales have grown in conjunction with the RIAA's numbers. "There's been a pretty significant increase in what we sell. A lot of it has to do with Sonos because they are add-on systems. I would say that 75 to 80 percent of the systems we sell have a computer-based component to it," Gaunt says. "Our sales tie into that stuff now heavily. I would say 50 to 60 percent of our growth is now with Sonos being a part of our sales, and DACs [digital-to-analog converters] are a heavy growth area for us right now, too."
Gaunt says that depending on the knowledge level of the client – audiophiles have their own subset of products – most people are interested in getting the best value and performance from their Apple devices.
"Generally, normal consumers are coming in and asking how to integrate their iPod into their systems," he says. "From there we go into the different solutions that are available and ask them a bunch of questions to see what they want. We'll talk to them about file formats like AAC, FLAC and AIFF and what they do. The normal person says, 'what the hell are file formats?' We'll talk about the differences between USB [technologies], DACs, Sonos systems, Olive products, and then I'll introduce the topic of storage by asking them how they store their music. Storage is a big part of digital audio and networked music and some clients will ask 'where should the music be stored?'"
Setup Issues
Natural Sound also covers setup options with clients. For example, they will recommend using lossless, uncompressed files whenever a client is saving and creating music files. Gaunt says the add-on of software programs like Amara is a nice upgrade for iTunes to help optimize a computer's performance.
Other computer audio practices he says that are helpful include:
Using a computer specifically as a music server
Upgrading hard drives to solid-state units
An increase in RAM
Other less impactful but helpful upgrades include:
The use of balanced (XLR) cables
Use upgraded power cables and power conditioners
Employ a dedicated router setup as a VLAN
A final recommendation Natural Sound makes involves the use of the Apple OS X platform. "We prefer Macs over PCs [because] there are no device drivers and different operating systems. Macs are more reliable. We prefer Macs for this application, and the platform's reliability is why musicians and graphics artists all use Macs."
Demos Communicate Digital Audio's Capabilities
A variety of digital audio components sprinkled throughout Natural Sound's showroom helps the sales staff educate clients about the category's capabilities. Gaunt estimates Natural Sound has 9-12 products on display at a time, giving the staff with the opportunity to get first-hand experience with a range of products.
"We demonstrate our digital audio products by showing the interfaces of products from companies like Sooloos and Sonos," he says. "We demonstrate certain functions like how multiroom digital audio works by handing them a Sonos controller, and we really like to do comparisons between interfaces and components."
Gaunt asserts that if the effort is made to properly address a client's system, digital audio can perform at high levels. "The most important thing in my mind is that it can sound really good if it's done correctly," he explains. "Early on it was fun, but it didn't sound really good. Now, it's something that audiophiles can enjoy, and it's exciting to be able to make it sound good enough so audiophiles can like it, too."
---
4. Voice, Gesture & Alternative Controls
Touchscreens and remote controls are passe; alternative input technologies such as speech recognition, gesture control, NFC and RFID provide easier access to technology. (by Julie Jacobson)
Every year, the Consumer Electronics Association picks 5 Technology Trends to Watch. For 2012, the organization included "alternative input technologies," and we couldn't agree more.
But while CEA spends considerable energy on the "emerging" trend of touchscreens (yawn), we believe 2012 could be a break-out year for other, newer technologies – especially voice control, but also near-field communication (NFC), gesture-based control, biometrics and RFID.
Is it finally time for voice control?
Speech recognition has been available for quite some time, and has been implemented in many DIY-type automation systems for at least a decade. It's not that the technology is/was no good – indeed, it's come along nicely over the years – it's that voice recognition devices were not ubiquitous, people felt silly talking to their home control system, and it wasn't all that necessary. Touchscreens and remote controls could do the trick.
Today, however, voice recognition devices, e.g., mobile phones, are everywhere. People are accustomed to barking commands at a GPS, phones, automated customer service systems and games, to name a few. Furthermore, there is so much we can do today with home technology that it becomes increasingly complicated to navigate through countless menus to find the right TV show, music artist or HVAC zone.
How much easier would it be to tell your mobile phone, "Record Dexter"? It's just as easy to "Call the office" or "Find Starbucks," as so many of us utter today.
All of these factors have been ramping up the case for voice-enabled control for the last 10 years or so, but we think 2012 will spur the movement for one overarching reason: Siri, Apple's new OS that includes a well-received speech-recognition engine.
"When Apple enters the living room with a product [Siri] other than a hobby, our industry will be changed forever," says integrator Steve Ambrogio of Home Theater Systems Inc., Carlsbad, Calif.
Despite developments, though, do integrators really want to be blamed for one more home system snafu? As one integrator notes in a CE Pro survey on the subject, "With HDMI creating more headaches, the last thing I need is one more 'new' technology integrated before it is ready …"
Voice control is only one of several intriguing new alternative input technologies. Also getting a boost this year is gesture-based control, which gained traction in 2011 with Microsoft's Kinect. And so many of us are now accustomed to pinching and swiping and tapping on our tablets right now, that it wouldn't be a stretch to bypass the screen and gesture into thin air to control things such as motorized shades, lighting and TV volume.
Also poised to make a splash in 2012 is near-field communication. The home-control industry got a good glimpse of it at CEDIA Expo 2011, where Yale/Assa Abloy showed us just how compelling it is to hold a cellphone to a door lock to unlatch it. NFC gained notable visibility in 2011 with the launch of Google Wallet and other mobile payment platforms. So it is certain we will see prices drop and popularity increase for NFC in 2012.
Not to be ignored, biometrics and RFID will continue to make inroads for home applications, especially security.
---
5. The Cloud: Why 2012 Will Be a Breakout Year
A look at why more CE pros are turning to the cloud to manage security, phone systems, thermostats and other technologies. (by Julie Jacobson)
By now, CE pros are fairly well versed in streaming media and cloud-based content, even if such services can be difficult to manage and challenging to monetize.
But there are additional opportunities in cloud-based services. We believe 2012 will be a breakout year for hosted home control, including security, energy management, telecommunications and whole-house automation.
We hear this often from integrators: "I don't trust the cloud for my clients. It isn't reliable." And the LAPD recently dumped Google's Gmail email service, saying it could not meet the required security needs.
Yet many CE pros entrust their entire business to the cloud (also known as SaaS or software as a service), sharing Google documents, for example, and using Salesforce.com or some other cloud-based sales and CRM software.
"We've moved from all internal Microsoft products to manage all communications and documents in the cloud," says Scott Newnam of Raleigh, N.C.-based Audio Advice.
While his company does offer cloud-based security services (via Alarm.com), "there's not really a marketing push for it," he says.
But he's "not nervous" about moving more home technologies to the cloud, just as the company has done with content. In fact, Newnam thinks it may make more sense to manage some home-control functions in the cloud than it does to manage audio/video systems.
He points out that mass-market providers such as ADT, Comcast and Verizon – all of which rolled out cloud-based home-control services in 2011 – focus on security, thermostats and cameras.
"They're very, very different from music systems and HD switching systems, which have lots of permutations that can change on a regular basis," Newnam says. "You don't have to go and change them [home automation devices] every day, and it's much easier to provide that without a lot of custom logic."
He foresees hybrid solutions where some of the less complicated subsystems like thermostats – "You might not see a new thermostat for 10 years" – are managed in the cloud, with more dynamic systems like audio and video managed locally.
Also, says Brett Price of the startup home-automation company Clare Controls, "when you look at those types of products, the user sensitivity to response time isn't going to be that great. No user is going to be that aggravated if it takes a second-and-a-half for a key press on a thermostat to actuate something."
Clare was launched in 2011, along with several other companies and products with the cloud at their core – and not just security and home automation, either. Several companies including startups Allure Energy, EcoFactor and Nest, as well as old-timer Honeywell, bowed cloud-enabled (not just IP-enabled) smart thermostats. Newcomer Navvo launched the Voco music management solution with a speech-recognition engine hosted in the cloud. And virtually all of the leading power-management providers now offer cloud-based solutions.
And then there's Panasonic, which released a cloud-based phone system that does away with the typical PBX hub. It starts with an Internet-connected telephone base station that can communicate wirelessly with up to six extensions. The handsets cost about $300 each and the extensive telecom features cost $40 per month per line.
To that end, says U.K. integrator Steve Moore, "You'll need to charge for getting it right, and supporting it right, rather than relying too much on the margins on the stuff you sell."
SaaS Still Gaining Traction
In mid-2011, UK-based research firm ABI estimated that worldwide shipments of home automation systems for 2011 would hit about 1.8 million units. Of that, about 1.3 million, or 72 percent, would be SaaS-based.
We believe ABI was a little optimistic regarding SaaS-based home control, predicting (erroneously) that AT&T, Comcast, TWC, Verizon and other service providers would have a major impact in the U.S. market in late 2011. They didn't.
ADT boosted the SaaS numbers in 2011 with the launch of its Pulse system, powered by iControl (also utilized by Comcast and TWC; Verizon uses technology from Motorola 4Home).
SaaS-enabled control also is being driven by mass-market security dealers selling inexpensive systems door-to-door. Vivint alone sells some 200,000 systems each summer, with service provided by Alarm.com, a pioneer in SaaS-based home security and control. Alarm.com boasts more than 500,000 subscribers.
In 2012, we can expect Comcast and other service providers including AT&T to gain momentum in the space. Plus, Honeywell's launch of Total Connect 2.0 will likely take thousands of security dealers to the cloud.
If you enjoyed this article and want to receive more valuable industry content like this, click here to sign up for our digital newsletters!