TiVo Explores 'Strategic Alternatives' Including Buyout
TiVo CEO speculates on possible buyout, acquisitions or going private following mixed financial report for 2017.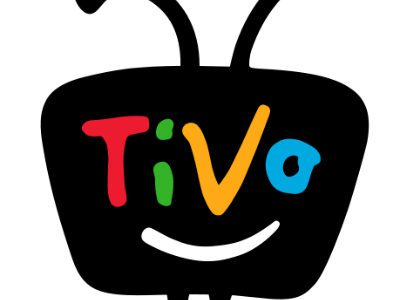 TiVo (NASDAQ: TIVO) is contemplating big changes following mixed results for its fourth-quarter and full 2017 revenues. TiVo's Q4 2017 revenues were $214.2 million, down from $252.3 million in 2016. However, the company reported a fiscal year 2017 revenue of $826.5 million, up from $649.1 million in 2016.
Meanwhile, TiVo president and CEO of TiVo Enrique Rodriguez alluded to the possibility of acquiring other companies, combining with another company, or going private.
"TiVo has begun a process of evaluating a wide range of strategic alternatives."
— Enrique Rodriguez, TiVo
Rodriguez states, "…TiVo has begun a process of evaluating a wide range of strategic alternatives to realize long-term shareholder value. These options range from transformative acquisitions that would accelerate our growth, to combining our business with other leading players, to becoming a private company."
He adds, "I expect 2018 to be a transformational year for TiVo, a year where we will hone our focus on execution that drives growth. We need to determine the optimal path to maximize our value proposition, so we can best deliver shareholder value. I am very confident in our ability to succeed because we have an outstanding team to execute our next phase of growth."
TiVo 2018 Expectations
Those potential changes sound like company executives won't take the company in a completely new direction. Instead, it appears they are looking for more opportunities to gain licenses and new technologies to grow the business.
Rodriguez addresses this desire, noting, "In the quarter, we delivered TiVo Experience 4 by integrating numerous company offerings into one product that displays the advantages of our content discovery experience and software and services."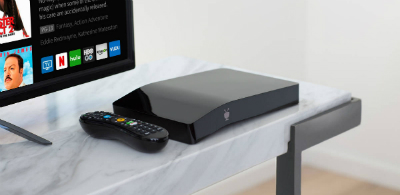 The BOLT has sleek styling that appeals to the
eye,
but some integrators found it a challenge to mount.
Rodriguez goes on to say the company has renewed its license with Altice's US Pay TV, and has expanded its licensing relationship with Google to include YouTube TV.
Those might be the kinds of changes TiVo needs to help increase its market share, which according to CE Pro's Brand Analysis sits at 12 percent in the media servers/streaming devices categories for the last two years. This puts the company outside the top five in those categories.
In a conference call yesterday, TiVo spoke with a number of its investors about the future of the company, and mentioned the Next-Gen Platform multiple times. According to its website, the platform centers around the company's desire to "…deliver content to customers where they want to watch it, whether on managed set-top-boxes, such as Linux and Android TV; unmanaged bring-your-own devices, such as Apple TV and Amazon Fire; as well as mobile and web."
This appears to have become a trend for TiVo, and expands on the efforts the company made with its TiVo Experience 4, which focused much more on the streaming market and less on the set-top-box market.
TiVo has catered to the custom electronics industry for several years, originally with its Roamio DVR, and then its BOLT+ streaming media server line. Most recently, the voice-controllable BOLT VOX hit the market. The BOLT line appeals to consumers with its sleek design, but the design was less well-received by some integrators. Anecdotal reports from integrators focused on the difficulty of rack mounting the BOLT due to its one-sided slope causing it to take up precious mounting space.
Only time will tell if these changes will help TiVo stay an independent, publicly owned company, or if it will seek out an alternative strategy. However, the company is not commenting on 2018 at this time, with CFO Peter Halt saying, "…the company is working towards concluding its analysis of how to position TiVo to maximize shareholder value. Until we can complete that in-depth review of all our businesses and strategic options, we believe it is premature to share our expectations for 2018."