Snap One (Nasdaq: SNPO) revealed its fiscal year 2022 fourth quarter and full year revenues, defining them as "resilient" in the face of uncertainty in the economy. For 2023, Snap One expects its sales to be down between 3% and 6%.
In Q4 ended Dec. 31, 2022, the Charlotte-based company had sales of $268.2 million, which was a 1.9% decrease from the previous year's Q4; however, the fourth quarter in 2022 had only 13 weeks while Q4 in 2021 had 14 weeks. If the extra week is excluded from the 2021 numbers, Snap One actually had a Q4 2022 increase in sales of 5%. Adjusted EBITDA increased 3.7% to $26.9 million (10% of net sales) compared to $26 million (9.5% of net sales) in the comparable year-ago period.
For the full fiscal year of 2022, Snap One's net sales were up 11.5% to $1.1 billion. Again, excluding the extra fiscal week in 2021, net sales increased 13.5% year-over-year. Adjusted EBITDA increased 3.0% to $114.1 million (10.2% of net sales) compared to $110.8 million (11% of net sales) in the comparable year-ago period.
One revealing piece of information from the investor report is that in fiscal year 2022, Snap One transacted with 20,100 U.S. integrators who each spent $45,500 on average. On a year-over-year basis, the number of transacting domestic integrators and spend per transacting domestic integrator increased 0.5% and 9.6%, respectively. Over time, the Company has demonstrated the consistent ability to grow both its number of domestic integrators and its spend per domestic integrator.
"In a year largely defined by global market uncertainty, our team's steadfast commitment to our growth strategy delivered positive results in 2022," said Snap One CEO John Heyman. "After a resilient fourth quarter, we closed 2022 with $1.124 billion of net sales, $8.7 million of net loss and $114.1 million of adjusted EBITDA, representing 11.5%, 76.2% and 3.0% year-over-year improvement, respectively. During the year our team successfully navigated inflationary and supply chain challenges, made significant investments into our product offerings and services capabilities, expanded our distribution presence both domestically and internationally, and continued to position the company for sustained long-term growth.
"Our continued focus on developing our leading integrator partner experiences resulted in notable strategic progress. This past year, we introduced a variety of award-winning products and capabilities, acquired Staub, Clare Controls, and Parasol, and opened eight net new local branches. We are taking a pragmatic approach to 2023, balancing near-term profitability while continuing to make key organic growth investments. Overall, we remain committed to revolutionizing smart living as we drive long-term growth and margin expansion for Snap One."
Snap One Sales Outlook for 2023 Is Down
For the rest of 2023 and beyond, the company has sales forecasts slightly down.
"Looking ahead to the rest of 2023 and beyond, we remain confident in our growth algorithm," Heyman continued. "Still, we believe that it is prudent to acknowledge and adjust to economic conditions, and we remain cautious of lingering headwinds in an uncertain global economy. As such, we have taken a pragmatic approach to our 2023 outlook.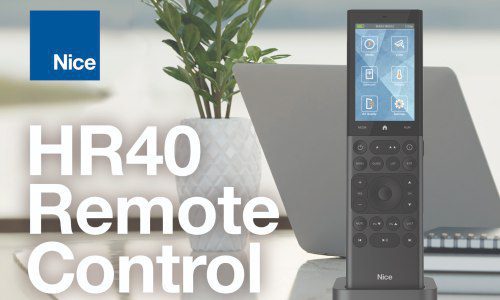 Remote controls continue to evolve at a rapid pace. The days of integrators providing remote controls simply for the TV have migrated to full home automation control of lights, shades, security, HVAC and audio/video in a single form factor. Join this free one-hour CE Pro webinar to hear from a panel of experts who will delve into finding the right remote that can effectively control all the subsystems in a home and empower consumers to customize the solution, while at the same time allowing integrators balance their service requirements.
Register Now! 
"With these factors in mind, we expect net sales in the fiscal year ending December 29, 2023 to range between $1.05 billion and $1.09 billion, which would represent a decrease of 6.6% to 3.0% compared to the prior fiscal year on an as-reported basis. For fiscal 2023, we expect adjusted EBITDA to range between $107 million and $115 million, which would represent a decrease of 6.2% to an increase of 0.8% compared to the prior fiscal year on an as-reported basis. While the unpredictable macroeconomic reality persists, we have a sustainable, long-term growth strategy as well as a resilient team in place, and we continue to believe in our path forward."