Roku Launches 'The Roku Channel' Offering Free Streaming For All
Roku is giving free access to The Roku Channel to all PC, smartphone, and tablet users starting August 8th, and is updating its home screen navigation for easier free episode access.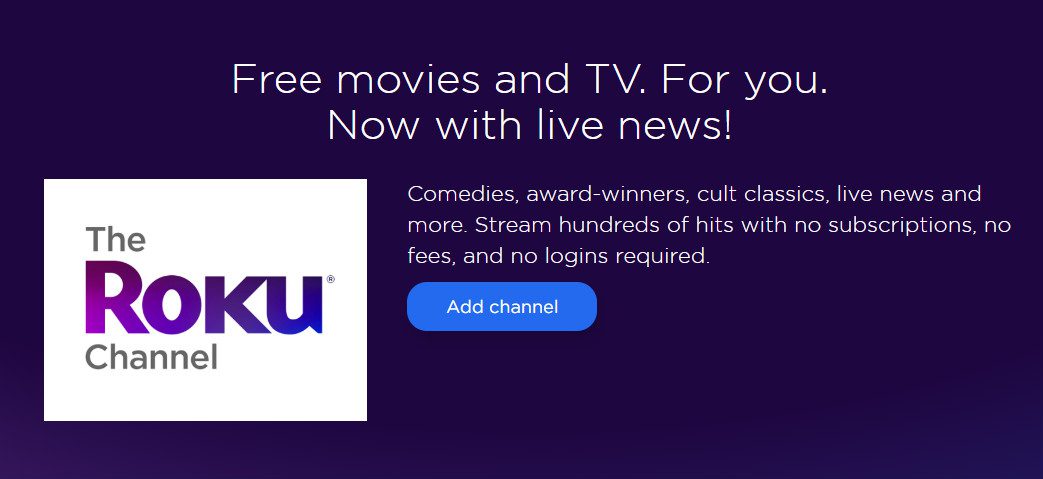 Roku, Inc. today announced the launch of two new ways to help consumers find free streaming entertainment. The company is launching The Roku Channel for the web in the U.S., giving free access to anyone via PCs, mobile phones, and tablets. Consumers can visit The Roku Channel's website to begin streaming once they log in or create a Roku account.
Also starting today, Roku is beginning the rollout of a navigation change to its home screen called "Featured Free," which provides users with direct links to free content from The Roku Channel, ABC, The CW, CW Seed, FOX, Freeform, Pluto TV, Sony Crackle, Tubi and more.
Featured Free includes the latest in-season episodes of top network shows, full past-season catch-ups and more.
"We want to be the best destination for free streaming entertainment. We're delighted to deliver even more value to our customers without subscriptions, complicated logins or fees," says Rob Holmes, Roku's vice president of programming and engagement.
"By expanding The Roku Channel to the Web, we're broadening the access points to high-quality, free streaming entertainment. With Featured Free, we're making it easy for our customers to see the great, free content already available on the Roku platform in one place, while creating value for our content providers by connecting them with Roku's growing audience."
Roku to Roll Out Channel in the Coming Weeks
Launched last fall, The Roku Channel has quickly gained popularity, and according to Roku, is currently one of the most popular streaming channels on its platform based on active account reach.
Now, both Roku device owners and those who don't yet own a Roku device can watch The Roku Channel on desktops, laptops, tablets and smartphones. In addition, The Roku Channel app begins rolling out to select Samsung smart TVs today.
Read Next: Roku Moves into Wireless Audio with Roku TV Wireless Speakers
The company says it will continue to look for ways to expand the reach of The Roku Channel, and distribute the service through a phased software roll out over the coming weeks.
Once available on their device, Roku customers will be able to quickly access current season TV shows, classic series, hit movies and more in just a few clicks. Roku is also pulling forward new and returning shows, allowing Roku customers quick and easy access all season long.