Roku Expands Platform to Include OEM Alliances and Voice Control
Roku is growing its product line through several initiatives that include OEM licensing, and an expansion of the Roku ecosystem through its Roku Entertainment Assistant.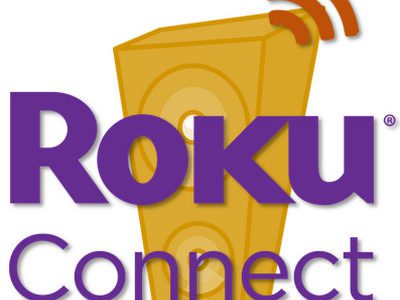 Roku has announced several new initiatives designed to grow the reach of its home entertainment platform. For starters, the popular streaming-media provider is launching Roku Connect, a wireless audio platform available for licensing by third-party manufacturers.
To help manufacturers incorporate the technology into their own products, Roku is providing reference designs for a smart speaker and soundbar.
"We've always focused on making it incredibly simple for consumers to find and enjoy streaming entertainment on their TVs and with an expanded Roku ecosystem, consumers will be able to add great sound to their TVs and audio around the whole home in a modern way," notes Anthony Wood, CEO, Roku.
"Consumers will love the benefits of a home entertainment network, such as having more affordable options, adding one device at a time, using their voice, having a simplified set up and Wi-Fi connectivity, and holding just one remote control. And of course, OEM brands benefit by offering their products in a more appealing way to our already large and engaged audience of millions of active accounts."
As part of the offering, Roku is providing the new Roku Entertainment Assistant, enabling voice control of Roku's entire voice-supported ecosystem. Users can issue commands such as, "Hey Roku, play jazz in the living room" to activate a Roku Connected TV speaker, even if the TV is off.
The voice assistant and Roku Connect platform are expected to roll out this fall as a free update for Roku OS users.
Roku TV Licensing Continues to Grow
Four years ago Roku rolled out its TV licensing problem. Today, according to the company, its smart TV licensing program is flourishing.
Roku states that Roku TVs account for more than 20 percent of every smart TV sold in the U.S. over the first nine months of 2017.
Through its Roku TV, Roku OS and Roku Connect programs, the California technology company is working on driving a new era of whole-home entertainment. By expanding its licensing programs Roku says that it is making it easy for OEM partners to offers solutions that leverage the Roku ecosystem.
The latest Roku TV partner to enter into an alliance with the company is Funai Electric.
Funai Electric is set to expand its Roku TV licensing to include its Magnavox brand. Joining Philips in the utilization of Roku TV, Funai will incorporate the entertainment OS into HD Magnavox Roku TV models starting this spring.
"Magnavox is a respected 100-year-old American brand and remains an American designed TV product line. With the launch of our Mgnavox Roku TVs, we bring the latest smart TV technology to this trusted brand," says Peter Swinkels, general manager, product planning, Funai Electric.
"Magnavox is recognized for its very long history of delivering quality and high-performance at a smart price, and no doubt build a very compelling Roku TV for consumers."
Roku adds that today OEM brands can choose from four partner options:
Roku TV: A smart TV powered by the Roku operating system (OS), with options that include Roku voice Assistant.
Smart Soundbar: Designed to work with TVs that feature HDMI ARC. Powered by Roku OS, smart soundbars will include Roku Voice Assistant.
Smart Speaker: This is a stand-alone solution that can be used as part of a whole-house audio system or as a single audio product. Smart speakers include Roku OS, Roku Connect and Roku Entertainment Assistant.
Roku Connect: This program enables OEM partners to develop OEM devices that wirelessly connect to Roku OS components within a home. Roku says that Roku Connect devices will be identified by a Roku Connect logo.