Q&A: Joe Zhang, Product Manager, FIBBR
FIBBR's Joe Zhang spoke with CE Pro about the company's CEDIA Expo 2019 plans and its new Pure2 fiber-optic HDMI cable.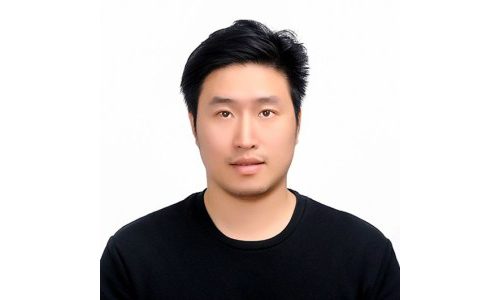 Recently, CE Pro sat down with Joe Zhang, product manager, FIBBR to discuss what the company will be bringing to CEDIA Expo 2019 and its position on copper vs. fiber cables:
What would you say to dealers who are stumbling across your company for the first time at CEDIA Expo 2019? 
FIBBR is an innovator in active fiber-optic cables, using the highest-quality glass fiber to deliver products that are reliable, durable, and easy to handle. FIBBR is a brand with in-house manufacturing — cables are terminated at the factory in a state-of-the-art, dust-free workshop for the highest level of quality control.
Each FIBBR cable must pass a test of being dragged and dropped 1 million times before it leaves the factory, to ensure that it can withstand rigorous field conditions.  
Our parent company, YOFC, is proud to be a member of the HDMI Forum. FIBBR is actively looking to build its distribution network.
Please talk about the benefits of fiber-based products vs. copper-based cables:
The combination of the rapid evolution of the digital entertainment market and today's larger homes means that HDMI cables need to deliver a higher bandwidth of data over longer distances, and the most significant benefit of fiber-based cables is their ability to reliably do both.
With copper reaching its physical limits in terms of length and bandwidth, active fiber-optic cable is the smart choice for integrators preparing for HDMI 2.1 and beyond, while providing their customers with the ultimate performance for today's content.  
With proprietary materials and technologies, FIBBR continues to innovate to deliver incredibly reliable solutions to meet the demands of high-bandwidth content. FIBBR cables offer reliably high bandwidth, extremely low signal attenuation, and high resistance to external electromagnetic interference — a common problem in the field.
Also, fiber is strong but lightweight — 60% lighter than traditional cables — and flexible, especially over long distances. This means less wear and tear on hardware sources, and, with less weight and smaller physical size, the logistics of storage and transportation, etc., are more easily managed.
How does 8K affect the development of cables?
FIBBR was the first manufacturer in the CEDIA market to introduce an active fiber-optic 8K HDMI cable, the Ultra8K (48Gbps, 8K@60fps, pictured). We appreciate that the industry buzz is that 8K is the next great thing, and we've shown that we have the technology to meet its specifications.  
What you will be showing at CEDIA Expo?
We are proud to introduce the Pure2 active fiber-optic HDMI cable, which features all the benefits FIBBR cables are known for, including proprietary BendRobust technology; slim, lightweight design; and the highest-quality glass fiber, available exclusively from YOFC, the world's largest fiber producer. Pure2 extends the HDMI bandwidth to 24Gbps, and supports 12-bit color depth with 4K resolution, a 60Hz frame rate, and 4:4:4 color, to provide integrators with a reliable way to deliver HDR content without signal loss or interference at longer cable lengths.
Pure2 also supports ARC, and offers a USB pigtail design that can swing to either side, to offer additional power for products that require an extra boost to power the cable's optical engine. 
We will also show our Ultra8K cable and, in a technology showcase for computer-audio enthusiasts, our new Alpha USB A-B fiber-optic cable.