Pricing for Sony X900F and X850F Series 4K TVs Announced
The pricing for Sony X900F and X850F Series 4K UltraHD televisions is now available for authorized Sony dealers.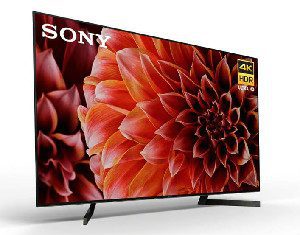 Sony, the top TV display manufacturer in the CE Pro 2017 Brand Analysis, has ended the anticipation and announced the pricing for its X900F and X850F Series of 4K UltraHD televisions.
Available through the popular electronics company's authorized dealer network, the X900F offers a choice of 55-, 65-, and 75-inch screen sizes.
The X850F line of products offers a choice of 65- and 75-inch models, and both product lines incorporate Sony's Android smart TV platform.
The Sony Android TV platform is engineered to allow homeowners to utilize a range of apps including Google Play, YouTube and Pandora, to Netflix, Amazon Video and Hulu.
Related content: Sony, Comcast Integrate Xfinity App into Sony Android TVs
Helping electronics professionals integrate the televisions into modern smart homes, both the X900F and X850F series 4K televisions feature Google's voice-assistant technology Google Assistant.
To activate Google Assistant, all homeowners need to do is press the microphone button on the remote control. Through the voice-assistant technology, users can issue commands to play specific programs; they can search for content, stream music, photos, and pause or stop their favorite shows and movies.
Pricing on the X900F ranges from $1,099 for the 49-inch class to $6,999 for the 85 inch class. For the X850F, prices range from $1,999 for the 65-inch class to $3,299 for the 75-inch class.
Sony X900F and X850F 4K-Friendly Features
The X900F series incorporates Sony's 4K HDR Processor X1 Extreme to help the televisions produces detailed and colorful images.
Some of the technologies within the 4K HDR Processor X1 umbrella include Object-based HDR Remaster, Super Bit Mapping 4K HDR, and Dual database processing.
According to Sony, the X900F 4K TVs also incorporate its X-tended Dynamic Range PRO 6x that helps the 4K TVs render dark scenes that are darker and bright scenes that are brighter with up to six times more contrast.
Sony's inclusion of its X-Motion Clarity technology helps the X900F TVs produce smooth images to help action movies and sports look their best, while retaining image brightness.
The Sony X900F 4K UltraHD TVs will also support Dolby Vision HDR through a firmware update, which the company will issue later this year.
Sony adds that the X900F 4K TVs aesthetically match the company's Dolby Atmos HT-X9000F soundbar.
The X850F series of 4K UltraHD TVs employ Sony's 4K HDR Processor X1. When the 4K HDR Processor X1 is combined with the company's 4K X-Reality PRO technology, the X850F series products are capable of upscaling standard definition (SD) and high definition (HD) content to near 4K HDR quality levels.
In addition, the X850F series also includes other Sony image enhancement technologies such as Object-based HDR Remaster that analyzes and optimizes each object within a picture, and the company's TRILUMINOS display that produces vivid colors.