OSD Black TreVoce Series Subwoofers Developed for Critical Listening Applications
Addressing dedicated home theater and listening room spaces, OSD Black has introduced its TreVoce series of subwoofers.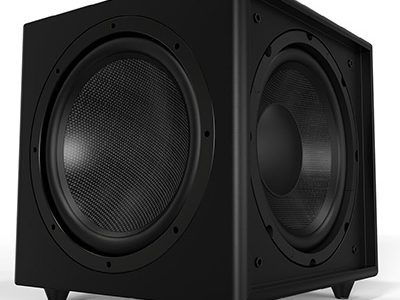 Audio Gear Group's OSD Black brand has just announced its TreVoce line of powered subwoofers to address high-performance home theaters and stereo systems.
OSD Black says its new TreVoce 10 and TreVoce 12 are dynamic subwoofers that incorporate 500 watt and 800 watt amplifiers respectively.
The company says it developed the subwoofers for integrators that needed low-frequency output in spaces that were limited in their ability to host another speaker box.
"We designed these powered subwoofers from custom integrators who want to give customers the incredible sound experience of a high-performance subwoofer, but are restricted by room size or layout," comments Bryan Strachota, national brand manager, Audio Gear Group.
"The triple subwoofer combination allows our TreVoce Series to crank out huge bass sound in an easy to place or hide enclosure."
TreVoce Subwoofers Utilize Multi-Woofer Designs
Audio Gear Group explains the OSD Black TreVoce Series of subwoofers employ an active woofer and a pair of symmetrically aligned passive woofers.
The active woofer is self-contained and driven by the subwoofer's internal amplifier. The passive woofers are engineered to enhance the subwoofers' SPL (sound pressure levels) capabilities to maximize the output of the small-footprint products.
Related: Audio Gear Group Grows its Domestic and International Distribution
OSD Black and Audio Gear Group state the TreVoce 12 and the TreVoce 10 also use 24k-gold plated inputs to maintain the best possible connections, and when the subs are not in use they consume just 0.5 watts in standby mode.
Other features of the subwoofers include:
Sealed enclosures to help ensure fast and accurate low-frequency reproduction
The latest in digital amplification technologies to drive the subwoofers
Multiple controls to help integrators dial in the subwoofers to specific room environments
Speaker and line-level inputs to help the subs integrate with a system's speakers
The subs come with a faux leather finish to help them complement a range of interior designs