Naim Audio Introduces Second-Generation Mu-so Wireless Music System
Support of high-res streaming, greater processing power, and multi-room capabilities are part of the new and improved Naim Audio system.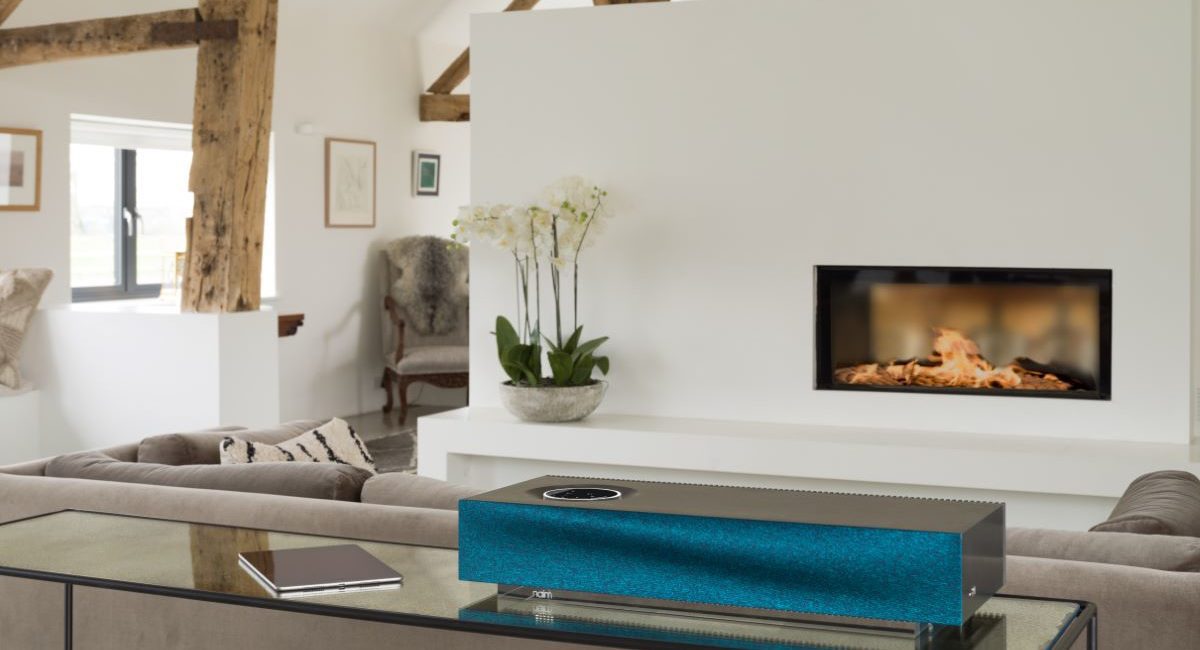 British hi-fi manufacturer Naim Audio has enhanced its Mu-so wireless music system to now offer a second-generation product. Improvements to the $1,599 system include the support of high-resolution streaming, more processing power, and the addition of HDMI ARC.
Mu-so 2nd Generation's 450 Watts of music power are joined by all-new speaker drivers – optimized in conjunction with Focal.
The new system boasts more than 10 times more processing power for even greater musical accuracy, and a re-engineered cabinet design to further enhance bass delivery.
Hi-Res Streaming Ready
The system supports streaming in high-resolution quality (up to 32bit/384kHz) via UPnP, and access to AirPlay 2 (including Apple Music), Spotify Connect, TIDAL, Chromecast, and Internet radio.
Upgraded Wi-Fi connectivity promises a slicker streaming experience, while Ethernet remains an option. Devices can connect wirelessly via Bluetooth, and a USB input supports music playback from USB drives.
Other Mu-so 2nd Generation enhancements include the addition of HDMI ARC, so a TV can be connected.
Mu-so 2nd Generation evolves the iconic styling of its predecessor, adding a compelling new touch control panel ringed by an illuminated dial with a proximity sensor: it lights up in welcome as a hand approaches it.
The system has a premium aluminum casing, in a new burnished grey finish, fronted by a new style of speaker grille – supplied in black as standard, but also available in Terracotta, Olive or Peacock.
Related: Uniti Atom Review—"Excellent" Sound Quality for Multi-Room Audio Setups
Mu-so 2nd Generation works on its own or as part of a multiroom music set-up.
According to the company, there are three easy ways to make it multiroom: combine it with other networked Naim products (including 1st Generation Mu-so and Mu-so Qb) via the updated Naim app; with other AirPlay 2-compatible wireless speakers via the Apple Home app; or with other Chromecast devices via groups controlled by the Google Home app.
Available for iOS and Android devices, the updated Naim app supports browsing by artist, genre, album and more. The app also enables users to control volume, light settings, room modes and create playlists.
Mu-so 2nd Generation Highlights:
New intelligent Controls All-new intuitive interface has 15 touch sensitive buttons and a bold, illuminated volume dial. A proximity sensor wakes the display.
Multiroom made easy 3 ways to go multiroom, via Naim, Apple or Google Apps.
More music power New multicore Digital Signal Processor (DSP) drives higher performance, providing 2000 MIPS (Million Instructions Per Second) compared to original Mu-so's single-core, 150MIPS DSP.
Upgraded speaker drivers A joint development project between Naim and Focal R&D departments has delivered improved and highly optimized drive units for Mu-so 2nd Generation.
Improved Bass Performance Mu-so 2nd Generation has been re-engineered to have a 13% increase in cabinet volume, which enables bigger, better bass performance.
HDMI ARC An all-new HDMI ARC input lets you easily connect a TV to experience a huge boost in sound quality; and allows audio control via the TV's remote handset.
New Grille finish and colors Mu-so 2nd Generation's speaker grille has had a style update. The standard black grille can be easily swapped for Olive, Terracotta, or Peacock.
Chromecast built-in Google's streaming service allows users to seamlessly link to 100s of supported apps, including Deezer, Qobuz, Plex, TuneIn, SoundCloud and Pandora.
AirPlay 2 Stream music from an iOS device or from iTunes and Apple Music and take advantage of Apple's new multiroom feature.
Spotify Connect Native support of Spotify Connect.
TIDAL The lossless streaming service is integrated into the system for an immersive, high-quality sound experience.
Bluetooth Pair with a Bluetooth device to instantly play music.
Internet Radio Access thousands of internet radio stations and save your favorite presets for easy access.
UPnPT Streaming Stream music from a PC, Mac or network-attached storage in high-resolution quality. Mu-so 2nd Generation supports high-resolution WAV, FLAC and DSD files at resolutions up to 32bit/384kHz.
Room Compensation Choose from three different settings – Near Wall; Near Corner; No Compensation [In Free Space] – to tailor the listening experience to the layout and acoustics of the room.
Additional connectivity As well as its new HDMI ARC connection, Mu-so 2nd Generation has a USB input, Optical Digital input and 3.5mm analog input.