Jobs of the Week November 4: Regional Technical Manager, Lighting Control Specialist, More
Looking for work in AV? Check out the latest listings for AV jobs: Sales Specialist, Smart Home Technician, and Programmer/Installer.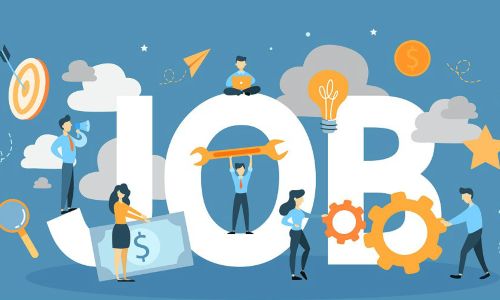 Ask any integrator executive what is at the top of their list of most pressing organizational challenges and you may hear some version of, "finding, onboarding and retaining quality AV employees." To fill that need, CE Pro, along with its sister sites Commercial Integrator and Security Sales & Integration, has created IntegratorJobs.com, a listing of top AV jobs.
Job seekers can post their resumes and receive new job listings by email, while employers can list the specific skills and experience needed to fill open positions, as well as receive job candidate matches by email and manage their own listing(s).
Seeking a new AV job?
Or perhaps you're an experienced technician looking for a change of scenery.
Here are some AV jobs currently seeking qualified individuals:
Regional Technical Manager – Southwest
Brivo Systems, LLC – Remote
---
Regional Technical Manager – South Central
Brivo Systems, LLC – Remote (Texas)
---
Regional Technical Manager (Midwest)
Brivo Systems, LLC – Remote (Cleveland, OH)
---
Wayne J. Griffin Electric, Inc. – Holliston, MA
---
System Integrator Installer – Security Alarm Technician
$52,000 – $80,000 yearly
D E A Security Systems Co., Inc. – Belmont, CA
---
$41,000 – $72,500 yearly
Designed Theatre Visions Inc. – FT Myers/Naples, FL
---
Bravas, LLC – MULTIPLE LOCATIONS: San Francisco, Little Rock, Boca Raton, Atlanta, Indianapolis, Kansas City, Baltimore, Minneapolis, New Jersey, Oklahoma City, Nashville, Dallas-Fort Worth, Houston.
---
Crestron Service and Programmer Professional
$65,000 – $75,000 yearly
Creative Sound & Integration – Scottsdale, AZ
---
$40,000 – $55,000 yearly
Simplicity Smart Home Technologies – Kansas City
---
AV and Security Technician Positions Available
$20.00 – $30.00 hourly
Desert Valley Audio Video – Scottsdale, AZ
---
Car Install Technician/ME Leader (MECP Advanced), Geek Squad – 741945BR
Best Buy – Salt Lake City, UT
---
Specialty Sales Manager, Mobile & Connected Life – 742862BR
Best Buy – Appleton, WI
---
Best Buy Apple Computing Master – 742937BR
Best Buy – Lone Tree, CO
---
Best Buy – Oshkosh, WI
---
Account Manager – Custom Integration
DOW Electronics – Long Island, NY
---
Programmer/ Installer Custom Home AV Integration
Solana Beach, CA