Interview: Tigerpaw President Discusses RMR Opportunities, Software Savings, More
James Foxall sat down with CE Pro to discuss how Tigerpaw can save integrators money, recurring monthly revenue opportunities, and more.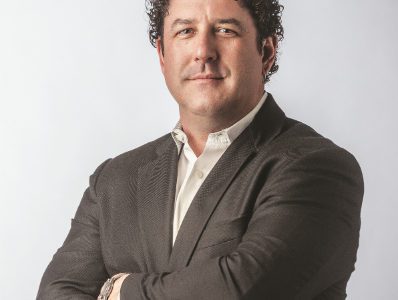 Recently, CE Pro sat down and spoke with James Foxall, President and CEO of Tigerpaw, to discuss his business at-length including the topics of how Tigerpaw's software can improve the lives of integrators, recurring monthly revenue opportunities, and more.
---
What type of software products does Tigerpaw offer, and how long has the company been in business?
Tigerpaw is a comprehensive business automation platform that does, well, it does a lot. Our software has suites of tools to help you run your business better, however you define what a "better" business is to you: everything from our multiple award-winning CRM, to account management, contracts and SLAs, the best inventory management in the industry, project management tools, technician and time utilization, dispatching and scheduling, and a host of sales and workflow automation tools.
It's a very robust platform. We have customers who use all of these features and many more, and some clients who only use a handful and find incredible value in the benefits Tigerpaw provides.
We've been in business for over 35 years. We're not some fly-by-night, untested newcomer. We understand the industry and the challenges that keep our customers up at night, and we're focused on helping them so they can build a better business and have a better work day (and maybe actually clock out at 5).
---
How does Tigerpaw's software help residential electronics companies run more efficiently here in 2019?
Our experience in the industry is huge. Our platform and our company have grown up alongside our customers and their businesses — so we have seen and experienced first-hand what works and what doesn't work. This gives us a unique perspective to help our customers.
We work with our customers to add new enhancements and features to the Tigerpaw platform to help their businesses. When we hear from a client that a certain problem is keeping them up at night, or they are stressed about a challenge with their business — those are things we want to know so we can research them and see if there is a way we can help address them.
Sometimes the solution is building a new feature into our product, and sometimes it's helping them with business best practices. We don't really see a difference between the two. Helping our customers is helping our customers.
We've also partnered with electronics and technology vendors that allow our customers to instantly look up real-time prices and make detailed product comparisons from the vendors they are already using.
Read Next: RTI's CEO Discusses IoT and the Evolving Control Market
A huge benefit is our inventory and ticketing systems, which are tops in the industry. A key difference is that our systems have been built from the ground up, very intentionally, within our platform for inventory management and maintenance. Partners like D&H Distributing, Ingram Micro, Jenne, ScanSource, SYNNEX, and Tech Data.
Partnerships like these allow our customers more freedom to easily quote and service their customers, and our robust sales, inventory, and ticketing systems allows an ease of flow from quote, to contract, to a recurring agreement, to work order, to dispatch, to installation, to maintenance contract, and even to customer support after the sale.
Other platforms have tacked on a quickly made inventory module at some point in their history — these usually do one or two things. And a quick-hit module like that will never be able to compete with the full, robust level of integration our inventory and product suite of tools have that tie into your business at every level.
And this year we rolled out our new Customer Advocate program. This is a new team we've created that is solely dedicated to helping our customers. By separating this role's responsibilities from traditional account management roles, this team works to proactively help our customers succeed with Tigerpaw. It's another new change we've been excited to bring to our customers.
---
Looking at the software more specifically, what are the typical areas that integrators struggle with in managing their operations that Tigerpaw can improve?
The Tigerpaw Matrix is a powerful tool that taps into the data of your business in a limitless number of ways. Businesses today create an immense amount of data, but we find most companies only access a very small fraction of that data.
Since the Tigerpaw platform pulls in information across your entire business, integrators are given a holistic view of their company that most of them have never seen before. It's not being overly dramatic to say this is often the first time a business gets to see these types of details in their company. And because of the Matrix's in-depth customizability, integrators can slice and dice their data to create complex views of their business in seconds.
Again, our inventory management is the best in the business. For an integrator that juggles hundreds of moving parts every day, inventory can be a constant challenge.
Overall, the single biggest struggle we hear from integrators is 'How do I get to the next level?' How do they get their business to grow? There is no easy answer for that, because it's never one thing.
If you close up those inventory gaps you unlock the potential revenue that is sitting on your shelves (or disappearing on your trucks, or in bin #206 in your warehouse). Inventory is such a constant struggle for integrators that we even created a free eBook to help them solve 6 of the most common inventory challenges.
Our dispatching and scheduling tools also allow integrators to get a bird's eye view of how their team is performing out in the field. We help you maximize your tech utilization time and billable hours so your techs have less idle time and you have more potential profit.
This doesn't mean Tigerpaw is designed to smoke out underperforming employees (but it will do that, too), but it helps your good employees be even better, it helps your good techs be great techs, and it helps your team improve billable hours — and if this is time that has been untracked and underutilized in the past, that's like finding money.
Overall, the single biggest struggle we hear from integrators is "How do I get to the next level?" How do they get their business to grow? There is no easy answer for that, because it's never one thing. It's all of these hundreds and thousands of little things that build on each other every day.
Tigerpaw streamlines these processes, removes those inefficiencies, and helps those businesses get over that difficult hump. We help them get off that plateau and back into a measurable growth mindset. And for our team, it's incredible to get to be a part of that journey with our clients.
---
Can Tigerpaw help dealers set up recurring revenue opportunities, and in your opinion how important are these opportunities for integrators to help support their businesses' overall revenue goals?
The short answer is yes. Absolutely. For years, we have been at the forefront in preaching the value of recurring revenue opportunities for dealers and integrators — for modern business owners, really — and we have built all of the tools and enhancements a business needs to make the switch to a recurring revenue focus.
Tigerpaw allows you to set up recurring agreements to make billing for these types of services easy. We know that many systems dealers are on now probably have clunky ways to do this that are full of potential loss and headaches. We wanted to remove as many of those headaches as possible. We think setting up a recurring revenue agreement should be something fun! It's something to be excited about.
Our platform allows you to easily manage recurring revenue opportunities such as maintenance and expert service contracts, ongoing support agreements, and just about any kind of service you can think of. And because our inventory system allows serialized asset tracking, you can even link a recurring agreement to real-time asset information to track features within the contract — all of your historical information on things like service orders, parts ordered, or even labor hours can be tracked back to that recurring agreement.
Tigerpaw's automated billing tools then make capturing the revenue from recurring opportunities easier than ever. In short, we made it easy for you to get paid. You can customize how your automated invoicing works and when it goes out, so you know the most recently completed jobs are always being billed when you need them to. No more lost invoices!
Recurring revenue opportunities are not just a business fad. They are imperative for the modern tech-minded business to take advantage of — not just for their growth, but for survival.
On top of that you can then use our platform to set up automatic payment processing. So your recurring revenue services are easy to set up, the invoicing goes out automatically, and then the payment processes — all without you or your billing department having to do a thing after the first set up.
This is a powerful combination, especially for small businesses, and it evens the playing field to help dealers and integrators remove all the hurdles that can stop a team from getting a recurring revenue model running. Recurring revenue opportunities are not just a business fad. They are imperative for the modern tech-minded business to take advantage of — not just for their growth, but for survival.
Revenue goals on hardware and services are great, but the cumulative benefits of recurring revenue contracts build up year after year and help to protect a business from sudden shifts in the industry or losing large clients — those things happen all the time, and not every business has revenue streams in place to weather them.
Having a tool like Tigerpaw in place that can support and maximize profitability on recurring revenue contracts can help a business survive the tough years and thrive in the good ones.
And for us, this isn't just idle talk. Over the past few years we literally put our money where our mouth is.
We bootstrapped our own massive project to switch our product to a recurring revenue model, and we used Tigerpaw as the platform to successfully fuel this growth. Our customers have incredible confidence knowing that we are serious when we say recurring revenue streams are key to their business, and they know we have done the work for them to set their teams up for success.
---
Learning software can be a daunting task for dealers with limited time at their disposal, what resources does Tigerpaw provide to help dealers learn the software and how does the company provide assistance to ensure dealers are not only maximizing its capabilities as they grow comfortable with the software?
Wow. Great question. This is one that a lot of people overlook when adopting a new system. Where to even start? We believe in partnering with our customers long after the sale. We don't want to be just "another" vendor to them. We partner with them for their continued growth and success.
Sure, a lot of companies say things like that, but what does that mean at Tigerpaw? When a customer comes to Tigerpaw they work one-on-one with one of our Implementation Specialists to help onboard them and get them running Tigerpaw by following key steps and milestones that we know work.
We'll help them get running with full transparency so they know what's coming up and what's next in any customized project plans for their business. Every customer gets access to a massive library of resources and direct support from our team. We are dedicated to our customers' success and helping them grow their business.
We have no interest in just becoming another piece of "shelfware" for our clients, we are committed to helping them get the most out of Tigerpaw to maximize their ROI and help them grow their businesses.
We've gotten a lot of feedback on our new Customer Advocate team in a short time, and one of the benefits our customers have praised is how our team will help them identify other pieces of the product they may not be using today, but they could add to their daily processes and get even more benefit out of Tigerpaw. This helps our dealers constantly master and then add on new features and capabilities, so those processes are easier to implement in bite-sized sprints.
We created the Tigerpaw Academy, which is a free resource that helps our customers learn every piece of Tigerpaw and helps to move their team in the direction they want.
We have more than two dozen courses designed for every level of user: if someone is brand new to Tigerpaw, we have courses that will get them using the software quickly; and when they are comfortable with key features we have more advanced classes so they can become experts and do some pretty amazing things in Tigerpaw.
Related: Crestron Proves Internships in A/V Can Be Successful
We've even organized courses by role and department, so it's incredibly easy for your sales team, for example, to jump into the key courses and earn certifications for the sales features in Tigerpaw.
If someone is pressed for time, we have an Online Help tool with hundreds of articles to help people find answers quickly. And, we've tied this tool directly into the software, so it will dynamically pull up information for whatever you are looking at in Tigerpaw.
All of our customers have unlimited access to our Support Team by ticket, email, phone call, or live chat. Our Support Team is staffed by native English speakers. And these are in-house experts who work right here in our main headquarters office, not some distant call center. They have access to all of our internal resources and business experts to track down solutions for our customers.
We have live, daily "Ask the Expert" sessions where our customers can hop on a quick live-streamed session with one of our Tigerpaw experts and get one-on-one answers for key Tigerpaw best practices.
We're on all the major social media channels where we regularly share business best practice tips and insight from our experts and other industry pros, and we have a Community User Forum where customers can interact with each other, chat with our team, and even make feature requests.
Our team loves it when new enhancement ideas make it into the product that came from our users. And when a customer wants a deep dive, we offer Master Classes on a growing curriculum of topics that help our customers get even more out of Tigerpaw and learn from our experts, across multiple business and professional disciplines.
On top of all this, our team also researches and creates blogs, webinars, eGuides, eBooks, checklists, workbooks, and piles of other content designed to help our customers with the key business challenges facing their organizations. And that's all free, at no additional cost.
---
Can you quantify the savings dealers can earn through their investment into the software?
With Tigerpaw installed, many of our customers save 1.5 to 2 hours of tech time in the field, per tech, each week. That may not sound like much, but when you do the math it really adds up.
Say you have a small team of four techs, and for simplicity's sake let's say you charge $100/hour for expert billable time. That's between $1,800 and $3,200 of new billable hours. That's found revenue that goes straight to your bottom line! Many of our customers achieve tech utilization times that are even better than that. And that's one department!
Our customers see similar improvements in their sales team numbers because deals flow more easily, tasks are automated, no data is lost in hand-offs, and those long-burn leads and deals don't fall through the cracks.
Support and service times improve because there's a system in place that allows your team to track accounts and service orders, respond quickly and hit your designated SLAs, and even to catalogue common solutions for quick answers.
It's easy for us to focus on the more impressive ROI and numbers that Tigerpaw can bring to the table, but one of the features our customers find immediate benefit from is our automatic invoicing tools that ensure your system is always billing for the work you have done.
How many times have you lost an invoice? How often does a job get completed but then not get billed for weeks? Tigerpaw automates all of that so you can get more of your money faster, and your team can spend more time doing their jobs rather than paperwork and data entry. How much better would your books look if you can improve your paid invoice rate by 10 or 20 percent in a quarter?
There's an immediate savings with Tigerpaw from using one unified system, and that's valuable, but it is the long-term benefits of freeing up your team's time to maximize efficiency, productivity, and billable hours that really stacks up.