10 Super Scary Wiring Jobs You Won't Even Believe
If you don't think wiring can be scary, you've never been in the trenches of a takeover job.
Photos & Slideshow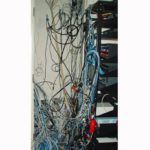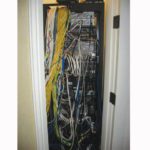 ---
Have you ever been in the trenches of a "takeover" job? You know the type. Your firm is brought in to fix a faulty installation or finish the work another firm wasn't able to complete.
You make your way to the server room and, well, it's a horrifying mess.
Over the years, CE Pro has heard stories and seen photos of wiring disasters, but these 10 wiring jobs really take the cake. They pour out of walls, creep off of racks and spill onto the floor. They'd scare the pants off of any custom installer we know.