Father's Day 2019: Integrators Discuss Balancing Work Time and Family Time
'Family First' is best advice for integrators, no matter how busy you are. And should you get your kids involved in the business?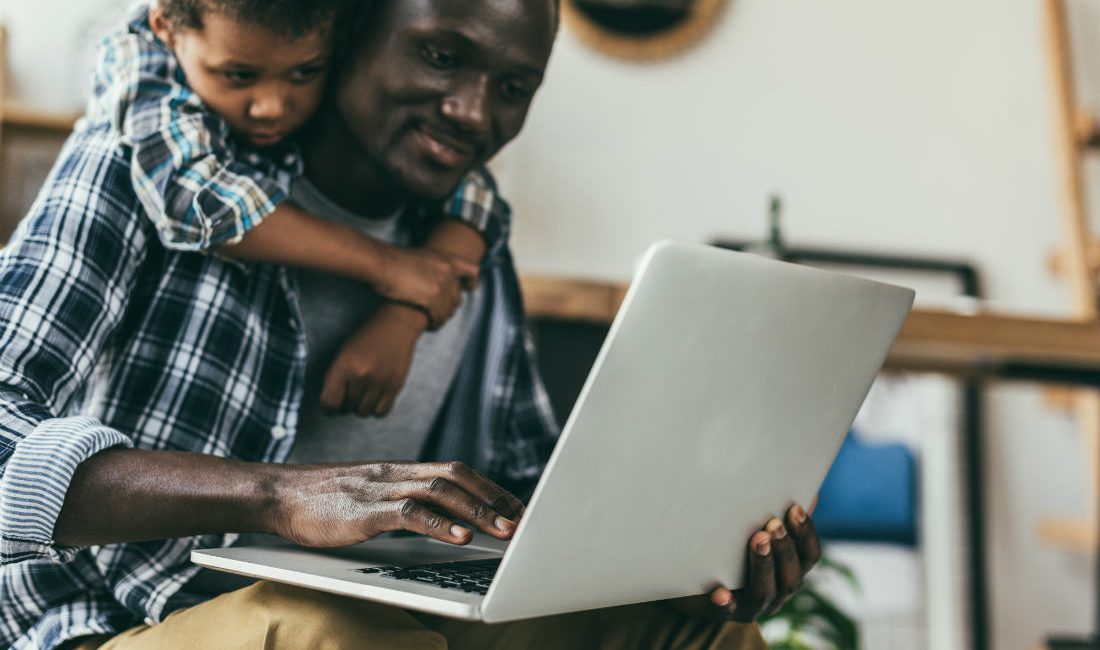 For this Father's Day, CE Pro decided to look back at an old article (originally published back in 2017) where we asked CE Pro 100 integrators about the challenges of balancing their work lives and their family's needs. This is one of the toughest things any parent has to do, and the responses we got were both thoughtful and heartfelt. The article has been left largely unchanged, so references to integrator titles or children's ages may be out of date.
We encourage any CE pro to comment down below and share their experiences.
---
Running a custom installation business… or any small business… is a 24/7/365 job. Clients call during dinner. Technicians need advice. POs need to be written at night and on weekends. You get the picture. So often, time spent running the business is time away from your family, missing those special moments in time that can be lost forever.
So for Father's Day this past year, CE Pro reached out to several CE Pro 100 integrators to get their best advice on how to stay balanced in life between work and business. (No offense is meant to all the hard-working female integrators out there, but CE Pro's readership is 96 percent male.)
Among some of the more common pieces of advice:
Go camping where there is no Wi-Fi or cell coverage
Use the business to teach your kids the value of hard work
Take advantage of your access to the latest "gadgets" for your kids
Try to be home for dinner every night
Don't force your kids to get involved in custom installation
Coach your kids' sports teams
Make your kids' lunches (or brownies)
Empower your team so you can take time to be with your family
Use an online journal service to log special moments you have with your kids
Let your kids use the home theater in your showroom
Name your daughter Alexa!
---
Brendan Armstrong, Sr., Trinity Wiring and Security Solutions, Manassas, Va.
"I have always coached my four sons with their sports' teams and this as well kept me 'in their world'! Having common interests is also really important… music (concerts), sporting events, running/hoops and golf have allowed us to take trips everywhere to play and enjoy the time together. (I will be playing Old Head Golf Course in Ireland on Father's Day…very blessed and lucky!)
"All four boys also decided to work for the company – the youngest just completed freshman year at Villanova and is working here for the summer.
"My Bottom Line approach is as follows: God, Family & Trinity! And in that order you never get in trouble!"
---
Jason Fischbeck, Automated Environments, Mesa, Ariz.
"There is no greater calling in life than that of being a father and I have been blessed to have six children. I don't think I am especially great as a father but I had an amazing father that taught me how to work and the values I should live by.
"As a young father I was fortunate that I was building my business while the kids were babies. I spent plenty of days working to then go to the office to do paperwork until midnight. This phase I leaned on my wife during the week to meet the needs of the children. I would spend weekends doing fatherly things.
"Once the kids were old enough to have school programs/concerts I made a decision that those events would trump any client service call, meeting or paperwork. It was important that my kids knew that they were more important to me than anything else. Work can always be down but my kids' events were never an option to miss."
"'No success in the workplace compensates for failure in the home' is something that I have tried to live my life by.
— Jason Fischbeck, Automated Environments
"As a business grows I found that it was very important to trust and empower the people around me that afforded the opportunity to travel with family without micromanaging from a distance. When you are on a family vacation there is nothing more annoying than having DAD on the phone all day with issues.
"It hasn't always been convenient but I made it a priority to coach all of my kids in various sports and it was a sacrifice but well worth the reward. Older kids have a lot of activities and if it is something that motivates them and they love then I will support them and make it a priority in my life.
"The phrase 'No success in the workplace compensates for failure in the home' is something that I have tried to live my life by. Not easy but something worth shooting for.
"The best advice I would pass on is to make sure your coworkers and clients know that your family will always be first for you. It is easier to set that expectation early and often so you practice what you preach. I also tell the people that are part of our company that I expect that their families will always take priority over anything at work.
"I always make it a point to talk to them about life. Find out who their friends are and make your home is one that friends feel welcome. I always wanted my kids and friends to hang out at our home so we knew what was going on. It has worked because all of my kids
"I told my boys before they would come to work for the summers that I expected them to toe the line like any new employee would. There would be no tolerance around the dinner table for complaints. My fondest memories are when I could go out on the rough-in or trim-out crew and work along side my boys and the other employees. It was a team-building experience for all involved."
"Fathers are so important in raising the next generations, and I think we have a great opportunity to rise to the challenge of being a father."
---
Casey S. Johnston, Serious Audio Video Inc., Union City, N.J.
"My daughter is 4 and every morning, when I go to work, she's devastated that daddy can't stay home and play Supergirl or watch movies… Daddy is too. But, at end of the day, this hard work provides a life for her that I could never imagine as a child. Fortunately, she's an early riser. So, I'm able to leave a little later in the morning and get some quality time before I'm off to work and she's off to school or daycare."
---
Joe Lipari, Serious Audio Video Inc., Union City, N.J.
"Work/life balance can easily sway to the work side; especially when the phone's ringing, payday is approaching and clients are waiting for proposals. People joke that being busy is a good problem to have but, a full plate gets very distracting. You have to keep in mind that 'Me Time' is important, both for your family and for your sanity. If you can carve out a little Me Time, plan little vacations and make time for dance recitals (or whatever your kids do) you set yourself up to succeed at business and life."
---
Travis Leo, Residential Systems Inc., Lakewood, Colo.
"Of all the challenges I have in my life, this is the biggest one I face every day. I have two young sons (7 and 5) who are involved in every activity possible. Fortunately, I like to think I have my priorities straight: family first! I am able to coach their sports teams, go to all of their family events and be there for them for bedtime 99 percent of the time. That doesn't mean I don't go back to work after they go to bed but they are only going to be young once. It's important to remember that you are the boss and that is supposed to give you some freedom and flexibility that others don't have. Make sure you take advantage of that. Life is short.
"Don't be afraid to do [stay balanced]. It seems like dads are too quick to think that their job is to provide for their family and that, by doing so, they have to work 80+ hours each week.
"The best thing you can do as a parent and a business owner is find the balance in life. Make time to do it and commit to that time. Don't treat it as a 'nice to have.' Make it a priority and good things will happen. In many instances, the more we devote to our families, the better our business does. Life is filled with karma!
"My kids are a little too young to get involved in the business but I do like to bring them around the office every now and then to see what we do. Plus, what little kid doesn't like watching a Disney movie on the office theater screen!"
---
Craig Curran, SST, Irvine, Calif.
"I have two kids, ages 19 and 21. I started SST in 1999 so they were very young. Balance was very difficult. I was fortunate to have a wife that didn't need to work, until the 2008 economic correction. It is easy to say what your priorities are, but something very different to execute them. My family has always come first and I have put in way too many hours through the years. I will say though, that I am very surprised to hear the amount of hours my competitors' log.
"I went as far as to bake brownies every Sunday for the next week's lunches. Rumor has it I am famous with my kids' friends for my brownies."
— Craig Curran, SST
"I always told my kids that their job was school and any sport they wanted to play. For that they got privileges. I made it a point to always be home for dinner. That was an important event. I also made sure my schedule allowed me to either coach or attend all of their sports. Games were always the same, I made sure to schedule around that.
"When possible, which is more often than you may think, I made them breakfast and their lunches for school. I went as far as to bake brownies every Sunday for the next week's lunches. Rumor has it I am famous with my kids' friends for my brownies. Small commitments to them knowing you are there and care is more valuable than the amount of time.
"I am very fortunate to have an employee base that is empowered to do their jobs and make decisions. If you look up our mission statement, which I wrote in 1997 during the creation of our business plan, I only care about two things. 'The satisfaction of my employees and customers.' As SST matured, I have great support from my employees to run the business without me. I also am very lucky to have two great supportive partners.
"Not one single time have I discussed my kids getting involved in the business. I grew up in a family business and run one now with my brother. It is no easy task, let alone being the owners kid. I helped my dad and uncles grow Tri-Ed Distribution, and I can tell you that the benefits aren't all they may seem to be. I am sure I carry a fair amount of scars from that time period. If they come to me, I will gladly have the conversation.
---
Chris Porter, Peak AV, Salt Lake City, Utah
"Being a dad to my boys is the reason I do what I do. I have share time between the two and make sure that both receive the attention required. Always remember that your kids need you. They want to emulate you and will essentially become you when they are adults so set the best example possible for them to follow.
"I have coached all my boys in baseball since they were 3 years old and will continue to coach them for as long as they will let me. My boys will take the road they choose for themselves. If they want to come work with me that would be amazing but that is their choice to make."
---
Dee Straub, Structured Cable of VA, Richmond, Va.
"When I started this company, my son was 3 and my daughter was still a dream. She was born the following year and as hard as I tried, I missed some of those moments with the kids that you cannot get back. It was hard coming in late at night and my wife telling me what they had done for the first time. I had to justify the sacrifices early on to assure that I could provide for them in the future. Once I got the business up and running I was there for all of their events.
"I missed some of those moments with the kids that you cannot get back."
— Dee Straub, Structured Cable of VA
"Try to be home for dinner every night, even if you need to go back later. That is quality time and an experience that they will remember. I made sure I was home for dinner every night. Many nights I would go back to work or work from home until late at night. Some of our fondest memories were made at the table when we were all there cutting up.
"I had my son pulling wire, in the summer, when he was 14. He came back two more years and then decided that he wanted to find a job on his own with coworkers closer to his age. Hopefully he'll return after he finishes college. My daughter hasn't ever shown any interest but she's only 17, so we'll see."
---
Jim Lind, Nebraska Furniture Mart, Omaha, Neb.
"Being in technology, I made sure my daughter, Alexa, always had the latest phone, music player, headphones or tablet. This allowed me to stay in contact with her when I was away on business or when we travelled for her soccer games. Her friends used to think she was rich because she always had all the 'gadgets.' This was before home automation made its way to smart phones so if I need the lights turned off, I would have to ask her.
"As she grew up, we stayed in touch via text, Facetime and social media. Now she is out on her own and I am one proud dad, but from time to time I still find myself asking her to turn off the lights….and just like clockwork…she does. OK, my Amazon Echo does. I think that was one of the best presents ever."
---
Shawn Hansson, Logic Integration, Lone Tree, Colo.
"I have always dedicated evenings in advance where I am not doing any work or on my phone. If I know I need to work late or there's a big project I need to get done I tried let my family know in advance. We have a work-hard/play-hard mentality. I always try to take my family on one or two trips per year together to spend time together explore the world. I've always tried to teach my 10- and 12-year-old kids that it takes hard work and perseverance to succeed. The life of Richie Rich and more recent and modern-day TV shows of instant gratification and success come from hard work.
"I recommend traveling and camping where there is no Wi-Fi or cell coverage."
— Shawn Hansson, Logic Integration
"At the end of the day nothing else matters more than your spouse and children. When I grow old I want to be around family and friends! Businesses and money and materials can come and go, but the important stuff like family can be life-long and more fulfilling.
"Set your business up and strategize to make it more self-running and less reliant on you. Work on the business more than working in the business long term.
"I recommend traveling and camping where there is no Wi-Fi or cell coverage. I've gone on a lot of trips and nothing has burned down yet. If you trust the people you work and empower them they will step up while you're gone.
"I have had my son and daughter come in and help organize the warehouse and oftentimes show them what everything does and how it works. We also have automation in our home and I think they know how to use it better than my wife and I. I'm slowly involving them teaching them the role and the importance of technology in today's families and businesses. I'm also trying to teach them the risks and downfalls of technology as well."
---
Doug Dushan, Echo Systems, Omaha, Neb.
"Often the demands of my career require coming into the office on the weekend and dragging the kids along while I work. We are fortunate enough to have a $750K Steinway LS-driven home theater in our experience center. The kids pull up a movie on Kaleidescape while I head to my office.
"After a couple hours I typically grow overcome with guilt at the thought of my children languishing at my workplace instead of doing kid stuff. So, I shut down my computer and poke my head into the theater apologetically to gather my children. Without exception they react with disappointment at having to leave the theater and beg me to work just a little longer.
"This business can be very demanding. Clients call at all hours of the day and night with seemingly no concern for my personal life. Over the years I have learned to decide when not to answer the phone. Ultimately my clients will understand if it takes a bit for me to get back to them and respect the fact that I put my family first.
"Part of my early design process involved placing color dots on blueprints to denote speaker, television, security device locations, etc. When I take my work home, I spread out the plans on the kitchen table. I enjoy showing my kids the unique things that my clients do in their homes, which leads the kids to imagine some of those things in our home.
"'Dad, can we get an elevator in our house?' I also engage my kids to place color dots for me at my direction. I describe how a pair of speakers in a certain area will enhance the client's lifestyle. They enjoy being a part of my design work.
"My youngest daughter is an excellent receptionist. Once in a great while she asks to come to work with me and l station her at the front so my clients are greeted with an adorable face and tiny voice. At Echo Systems we always offer clients an espresso or latte on entry. She takes this very seriously and lists of the array of flavored syrups that they can choose for their drinks. Only downside is the sticky Armageddon she produces at our coffee bar when adding syrup to drinks."
---
Todd DeAngelis, Signals AV, Inc., El Segundo, Calif.
"It is unfortunate that we all can't attend all of our child's school functions, especially the ones that happen during normal school hours. I was very fortunate to have my home, office and children's schools all within a one-mile radius so I could sneak away for a quick recital or award ceremony during the day. What really helps to make this easier is to have a great support staff that should enable you to 'sneak away' for a bit.
"You need to be able to 'shut off' at the end of the day. We have always instituted a 'Family First' policy at SignalsAV. Even though it seems like they never would, clients will understand that you have a family which is more of a priority than one of their TVs not working.
"Our clientele expect the best in customer service. We all get that, but if you are answering emails all of the time after 8 p.m., 9 p.m., 10 p.m., 11 p.m., then the clients are going to expect you to respond like this all of the time. (Side note, RMR plans really help with this, you should be charging for this type of service). Multiply that times all of the existing and new clients you are stacking up and it can be hell!
"Do I want my kids involved in the business? Hell no!"
— Todd DeAngelis
"Emergencies are one thing but as we all know, one out of 10 TVs not working and basic correspondence can wait until first thing in the morning. As a business owner, you will get to the point where you 'Get it,' you can't do everything in the company. The days of wearing five or six hats should be over. Surround yourself with good, loyal employees who care about the business and your company, and reward them for their hard work and loyalty. Having a dedicated service manager & service department set me free years ago.
"Years ago I began using an online journal service to document things that happen with each of my three children. As busy as I was, I kept notes and from time to time would journal and add pictures (vacations, graduations, etc.) that I intend to surprise and share with each of them when they graduate from college. (They have no idea). I'm truly excited about this, I think they will very much appreciate having all of these fun (and sometimes sad) memories at their disposal when they are older and have their own families.
"Do I want my kids involved in the business? Hell no! I want my children to be educated and make their own decisions on what life/career they wish to pursue. This is a fun but crazy business and knowing what I went through I wouldn't wish it on them. They would need to start at the bottom, which you know sucks, and we as parents have far higher aspirations for our children."