Dynaudio's Modular 'Studio' Speakers Go Anywhere, Even Split Between Studs
At ISE 2018, Dynaudio showcases new Studio Series in-wall speakers, with tweeter and woofer modules that can be installed any place, in any direction, with custom-cut grilles to provide symmetry.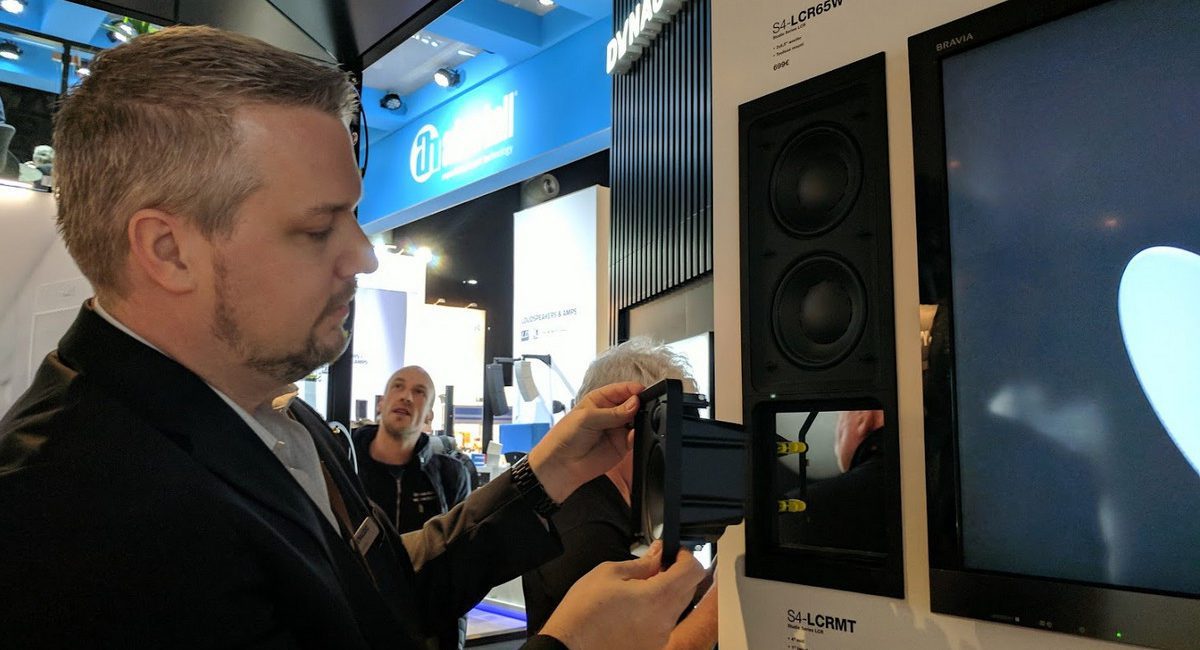 Photos & Slideshow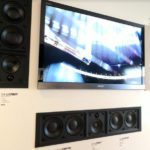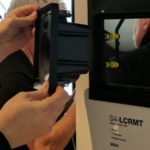 ---
When it comes to TV sound, Dynaudio doesn't care about the size of the display or where the studs may fall. The Danish company's custom-oriented Studio Series suits any situation with modular loudspeakers that can be mixed, matched and separated by studs, with custom-cut grilles to match the size of the screen or the listening space.
Even though the demo at ISE 2018 is static, it's nevertheless impressive for A/V pros who care about aesthetics and ease of installation. Any dealer who has heard Dynaudio in its other guises should trust the new Custom Studio in-walls sound just as good.
I heard them not long ago in the company's offices with a small group of audiophiles who confirmed my non-discerning audio judgment: These things sound great.
If you take the sonic quality as a given, you can move on to the novel design – just throw a variety of Studio Serie s modules in the van and you're ready for any architectural or aural contingency.
The S4-LCR series includes in-ceiling and rectangular in-wall speakers in both 6.5-inch and 8-inch models. For each size, there's a S4-LCRMT mid/tweeter module and a S4-LCRW woofer (LCR65W, LCR80W).
Any arrangement is fair game, with speakers and tweeters positioned anywhere in the array – left, right, center, horizontal, vertical, sideways, upside down or split between studs.
All of the modules mount into their frames with no special tools required; integrated counter-springs prevent sonic vibrations.
The speakers employ the same materials and technologies that make Dynaudio speakers famous: softdome tweeters, MSP cones and large aluminum voice coils.
Grilles attach magnetically, and they can be custom-cut to match a display or to provide symmetry in any installation.
PHOTOS: View front/rear images of Dynaudio Studio Series and Xeo
At ISE, Dynaudio senior manager Brian Kjaer said a U.S.-based fabricator will cut the grilles for quick turnaround.
Also at ISE, Dynaudio is showcasing for the first time its third-generation Xeo powered bookshelf and tower speakers (starting at $1,500). The New Xeo 10, 20 and 30 replace the outgoing Xeo 2, 4 and 6.
Previous Xeo models were all wireless, but the new versions add local connectivity, as well as an integrated aptX Bluetooth receiver for high-resolution streaming. Kjaer says the speakers feature updated acoustics including DSPs and drivers.