AirTV, a brand of over-the-air (OTA) broadcast and service devices, has launched a new solution that brings together the value of free local broadcast television with the power of live internet streaming.
The new AirTV solution, when connected to an OTA antenna and a home Wi-Fi network, wirelessly streams free local channels to Internet-connected TVs and mobile devices, in and out of the home.
With AirTV, free local channels are available for viewing via the Sling TV or AirTV app on Roku, Amazon Fire TV, iOS and Android devices. The company is currently working on Apple TV compatibility, but at launch, the platform will not be supported.
"Our new AirTV solution solves two problems: first, it blends free local channels with OTT television, something customers have demanded since the advent of streaming," says Mitch Weinraub, director of product development for AirTV.
"And, because it's a Wi-Fi-enabled device, you can power your entire home with one OTA antenna, simplifying the installation process."
AirTV Combines OTA With Streaming
AirTV's configuration eliminates common pain points associated with OTA antennas, like wiring multiple rooms with individual antennas, and it allows for optimal antenna placement, regardless of the TV's location.
"Customers can mount their antenna connected to AirTV wherever the signal is strongest, whether it's tucked away in an attic or hidden behind the living room TV," says Weinraub.
"AirTV wirelessly streams to AirTV-enabled devices visible to a home Wi-Fi network, so there's no longer a need to run cables across the home to get OTA signals."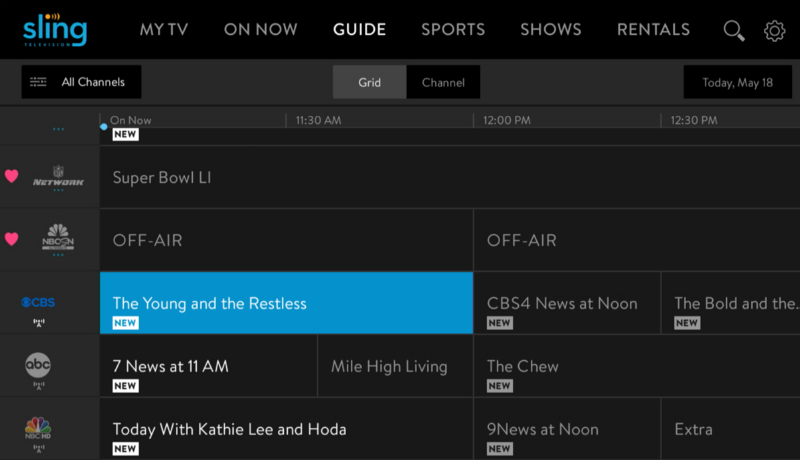 AirTV connects to a digital antenna and a wireless or wired network, providing two live streams of digitally transmitted OTA content simultaneously.
Up to two streams are available inside the home, with one of these streams viewable outside of the home.
Existing Sling TV users can integrate AirTV directly into their accounts. Customers can also set up a free Sling TV account to access their local channels via AirTV, or create a free account with the stand-alone AirTV app.
Dish Targets Custom Integration Market, Multiple-Home Owners
According to Frank DeFilippis, national sales manager for custom integration, Dish, around 80 percent of customers in the custom integration world own multiple homes. These customers could then use the AirTV to stream the channels from one market (their first home) and watch them in another market (their second home).
DeFilippis also feels the AirTV is well-positioned in the market, saying, "There are a couple of other products that kind of touch this space, but I don't know of any that does exactly what ours does."
Read Next: How Dish is Winning by Cannibalizing Itself: AirTV, Dish-on-a-Stick, Native Alexa Voice
Dish plans on keeping its existing "AirTV player," which can only connect and stream to one TV, as it feels the AirTV serves a different customer base.
Currently, Dish has no plans on bundling the AirTV with an antenna, as according to DeFilippis, customers often need certain kinds of antennas depending on where they live, and it is challenging to make sure the right bundle gets to the right consumer.
The AirTV is now shipping and carries an MSRP of $119 (one time purchase, no monthly fee). Distributor pricing varies, but wholesale pricing will be available, and margin will exist for retail partners.
If you enjoyed this article and want to receive more valuable industry content like this, click here to sign up for our digital newsletters!