Wilson Audio Founder Dave Wilson Dies at 74
Dave Wilson, founder of Wilson Audio, makers of uber-expensive, highly stylized freestanding audiophile loudspeakers, passes away from cancer.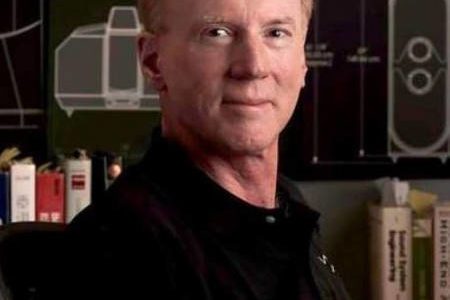 Dave Wilson, founder of Wilson Audio, makers of ultra-expensive high-end freestanding loudspeakers known for their unique designs and high-gloss finishes, has died at age 74 after a short bout with bone cancer.
Provo, Utah-based Wilson Audio was founded in 1973 by Wilson and his wife Sheryl Lee. The company is known for its crafted stylized loudspeaker cabinetry often painted in high-gloss finishes. The units offer audiophile quality and price points sometimes reaching over $200,000 per pair. Over the years, the company's client list is a who's who of musicians and celebrities, from Lenny Kravitz to Steve Jobs.
A profile of Wilson from Fortune magazine said Wilson got the audiophile bug at age 14 while listening to Christmas carolers outside his home. Wilson Audio first hit the market back in 1970 with the introduction of its Smart Turntable, but it made noise in 1982 with the introduction of its Wilson Audio Modular Monitor (WAMM), the company's initial loudspeaker product with a unique statement design. In the giant freestanding loudspeaker, each channel comprised two towers, one a sub-bass module, the other featuring twin mid-bass drivers, an electrostatic supertweeter flanked by twin midrange/tweeter modules. When a WAMM was sold, Dave Wilson's setup was a part of the purchase price. For many years, the company even had its own record label, Wilson Audiophile Recordings issuing 27 LPs and CDs between 1978 and 1995, according to Wikipedia.
The brand was frequently heralded on the CE Pro 100 brand analysis list, sold by a handful of high-end integrators across the nation.
Back in December 2017, the company issued a statement informing its dealers that Wilson had contracted a rare form of bone cancer. In 2016, Wilson had handed over the operational reins of the company to his son Daryl C. Wilson.
CE Pro passes on its deepest condolences to Sheryl Lee Wilson and the rest of the Wilson Audio family.