dARTS Introduces 5.1 Flyte Home Theater System
The dARTS Flyte system is a complete 5.1 surround sound system designed to integrate into a variety of home spaces and includes architectural and on-wall speaker types.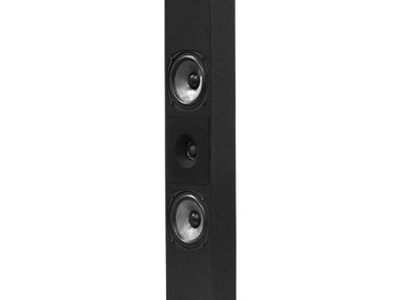 Adding to its selection of powered preconfigured surround systems, MSE Audio's sub-brand dARTS (Digital Audio Reference Theater System) has introduced its Flyte home theater product line.
The new Flyte system is a 5.1 solution offering a choice of in-wall or on-wall speakers to help integrators blend the speakers into a wide range of home environments.
"With the new Flyte system, our goal was to create a system that was versatile and flexible, allowing end uers to turn any space into a home theater," explains Jonathan Duran, director of marketing and sales, dARTS Theater.
"Through our proprietary speaker calibration process, we have eliminated the need for a dedicated home theater room with extensive acoustical treatment. All dARTS systems are digitally calibrated in an anechoic chamber where each system is tuned to within 0.5dB of its reference response before they leave the factory.
"Once calibrated in the field, every dARTS system can be brought back to those reference levels in any room, making it the most immersive system available."
Flyte System Features Up to 16 Channels of Amplification
The dARTS Flyte incorporates MSE Audio's DP4000-IA Amplifier and a DCB 12-inch Subwoofer.
The DP4000-IA Amplifier provides up to 16 channels of amplification with digital signal processing (DSP), including the ability to customize crossover settings, phase correction, time alignment, and equalization (EQ).
Related: Review—New dARTS Brand Delivers Total Audio System Package
The DP4000-IA Amplifier provides 250-watts of power to each driver within a system, and it can be combined with integrators' preferred audio processors to configure post-production quality surround sound systems. dARTS adds that its systems are capable of delivering a frequency response of 20Hz to 30kHz.
Moreover, integrators have immersive audio options through dARTS products like the DC-660R in-ceiling loudspeaker, which can be used to assemble object-based surround systems that reproduce state-of-the-art Dolby Atmos systems.
Other compatible formats include DTS:X, Dolby TrueHD and DTS-HD Master Audio.