CTA Announces 2021 Executive Board, Names Board of Industry Leaders
The CTA's Board of Industry Leaders consists of accomplished leaders from CTA member companies who have lots of experience in the consumer tech space.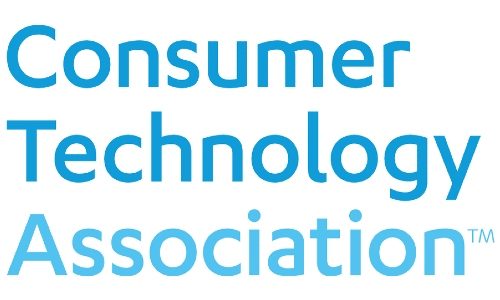 Recently, the Consumer Technology Association (CTA) announced the election of its 2021 Executive Board (EB) and Board of Industry Leaders (BIL), which will include both new and continuing members.

"I want to congratulate and thank all our industry leaders," says Gary Shapiro, president and CEO, CTA. "These board members passionately believe in the promise of innovation and improving lives through technology. Our industry is stronger because of their leadership."
---
2021 Executive Board
EB Chairman:

Bridget Karlin, Global Managing Director, CTO & VP, IBM Corporation

Vice Chairs:

Deena Ghazarian, Managing Partner, TargetPath LLC
Dr. Carmichael Roberts, Co-Founder and Chairman, Soft Robotics, Inc.

Current Members Continuing to Serve:

Ty Ahmad-Taylor, VP, Product Marketing, Facebook
Stephanie Dismore, Managing Director, HP Inc.
Former EB chair Michael Fasulo, President and COO, Sony Electronics North America
Mike Mansuetti, President, Robert Bosch LLC
John Penney, Partner, Elemental
Fred Towns, President, New Age Electronics, a Division of SYNNEX Corporation
Pat Lavelle, President and CEO, VOXX International
Gary Yacoubian, President, CEO and Managing Partner, Specialty Technologies/SVS

Newest Members:

Dr. James Mault, Founder and CEO, BioIntelliSense
Drew Schiller, CEO, Validic
Sonia Wadhawan, Director of Partnerships, Devices and Services, Google

Gary Shapiro continues to serve as the association's president and CEO
Glenda MacMullin, COO and CFO, CTA, will continue to serve as treasurer
Daniel Pidgeon, CEO, Sears Home Services, will serve as secretary
Kailey Adametz, Manager, Office of the President, CTA, and Suzanna Kang, Deputy General Counsel, CTA, will serve as assistant secretaries
Along with the 2021 Executive Board, CTA also announced the newest members of the BIL – accomplished leaders from CTA's member companies who have broad experience in the consumer technology sector and represent the industry's interests. The BIL serves CTA and the Executive Board in an advisory role, supporting public policy and association activities.
---
CTA's new BIL Members are:
2021 Honorary Member: Bob Struble
Terms through December 31, 2023:
Melissa Andresko, Chief Brand Ambassador, Lutron Electronics
Henry Chiarelli, President, Chiarelli & Associates
Chris Duffey, Head of AI Innovation and Strategy, Adobe
Sherika Ekpo, Diversity, Equity and Inclusion Lead, Google
Ron Freeman, CEO, Instrument Sales and Service
David Gold, President, Hisense USA
David Hagan, Board Member, Boingo Wireless
Shawn Hansson, CEO and Founder, Logic Integration
Eric Hsia, Managing Director, TransLink Capital
Abby Kaplan, Vice President, Global Retail Sales, Shure Incorporated
Sandra Martinez, VP, Global Talent Management, Diversity & Inclusion, Corporate HR, Harman
Jake Sigal, CEO, Tome
Jayne Stancavage, Global Executive Director, Digital Infrastructure Policy, Intel
Sean Thurman, Director, Federal Affairs, Walmart
CTA's continuing BIL Members are:
Terms through December 31, 2021:
Jim Buczkowski, Henry Ford Technical Fellow and Director, Ford Motor Company
Doug Cole
Jennifer Cooper, Global Head of Media & Communications Industry Strategy and Solutions Microsoft
Dr. Poppy Crum, Chief Scientist, Dolby Laboratories
Steve Downer, Director, Consumer Electronics, Amazon
Bob Fields, COO, HiberSense
Dr. Ximena Hartsock, Co-Founder & President, Phone2Action
Mara Lewis, Co-Founder and CEO, ID8 Innovation
Dr. James Mault, Founder & CEO, BioIntelliSense
Tekedra Mawakana, Chief External Officer, Waymo
Michael Moskowitz, Chairman and CEO, Panasonic Corporation of North America
Dr. David Rhew, Chief Medical Officer & VP of Healthcare, Worldwide Commercial Business, Microsoft
Kyle Walker, Founder, The Lab Consult, LLC
Lauren Wallace, Head of Business & Legal Affairs, Home + Entertainment, T-Mobile/Layer3 TV
Terms through December 31, 2022:
Dr. Alicia Abella, Managing Director, Telecom, Media & Entertainment Industry Solutions, Telco, a subsidiary of Google
Scott Burnett, Managing Director, Global Consumer Electronics Industry, IBM
Sandy Conrad, SVP, Merchandising, HSN/QVC
Randy Fry, President, Fry Electronics
Kara Grasso, Vice President, DENSO
Menashe Horowitz, President, B&H Photo
Bill Janka, President, Mission Audio Video
Nichole Jordan, National Managing Partner, Markets, Clients & Industry, Grant Thornton LLP
Ranndy Kellogg, President & CEO, Omron Healthcare
Bill Lacey, President & CEO, GE Lighting
Robin Liss, CEO, Suvie
Rob Reis, CEO, Higher Ground LLC
Cathy Stauffer, Independent Board Director, Board Chair, FLIR Systems
Joe Stinziano, EVP, Consumer Electronics & Enterprise IT, Samsung Electronics America
Sally Washlow, Managing Director, SW Consulting Solutions
Ex-Officio Members:
Lee Cheng, Chief Legal Officer, eForCity Corporation (Law Committee Chair)
JD Davis, EVP of Sales, The Whistler Group (Accessories Division Chair)
Aron Demers, SVP, Voxx International (Vehicle Technology Division Chair)
Erik Fair, Senior Global Packaging Manager – Exclusive Brands, Best Buy (Retailer Council Chair)
Joe Glynn, Vice President, Business Development, Qualcomm (Wireless Division Chair)
Jim Morgan, Director and Counsel, Sony (Video Technology Division Chair)
Frank Parrotto, COO, Matrix Advisors (Small Business Council Chair)
John Shalam, Chairman & Founder, Voxx International (Investment Committee Chair)
Desiree Webster, Senior Marketing Communications Manager, Legrand(Smart Home Division Chair)