Walt Disney and Steve Jobs would be admirers of the Crestron Masters event. That's because Crestron, similar to what you might see at a Disney theme park or at an Apple product preview, has certainly bred a fanatical devotion among its integrators. Indeed, more than 900 of those Crestron devotees—many of them donning shirts and other regalia touting their certification status— gathered this week for the 16th annual Crestron Masters, a three-day education and certification event held at Mohegan Sun Resort in central Connecticut.
Attendees crowded into 102 sessions of 41 different educational courses, and 13 different classrooms including six fully built-out labs with hundreds of processors and displays.
"Crestron brings more equipment here than we do to InfoComm or ISE, and we set it all up in two days," comments Rich Sasson, global director technical services.
The Crestron Masters event started humbly enough back in 2001. (The company skipped a few years; hence, that's why 2018 was the 16th annual.)
"Back when we created it, the event was one day with two classrooms and 25 guys," recalls Sasson. But the Rockleigh, N.J.-based company quickly realized education was a key component to its integrators' success, and therefore it needed to develop a regular training and certification event.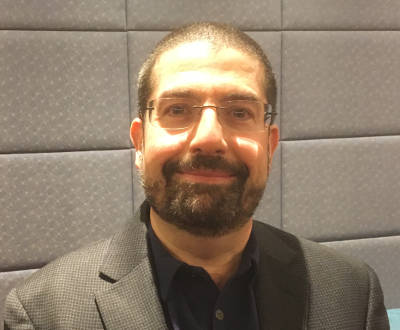 "Our technology refreshes completely every five years. We are constantly introducing a plethora of new products," says Sasson.
"Cisco requires you to be certified every three years to keep your Cisco Certified Network Associate (CCNA) standing. For the longest time, we did not require integrators to maintain their education. I realized in 2015 that had to end. The technology changes too much… we have to keep our industry sharp. We need to keep our brightest integrators at the highest level. In order to do that, we determined we needed to expand our Crestron Masters program and make it a requirement."
So Crestron created several Masters levels — Silver, Gold, Platinum and Diamond – each with a minimum level of required training and each mandating the integrator passes a certification exam. For example, to earn Silver you must have attended the Crestron Masters program three times and have passed an exam.
"The program shows a dealer's commitment to ongoing education… to prove himself. You don't just get a certification by attending… you have to take an exam. Certified programmers must come at least once every three years or they will lose their Crestron certification. If they do not stay in touch, they will be obsolete in no time. It is critical to their success, which ultimately is critical to our success, that they stay up to date on the latest in programming, design and configuration. This is the one and only event where they can maintain their certification."
This year, more than 225 attendees registered to take the Crestron Masters Technology Architects exam at the conference. The value of attending was on clear display just by looking at the array of new products on which Crestron was conducting training: XiO Cloud, XiO Edge, XiO Director, DM NVX, and Zuum Lighting just to name a few.
While there were 900 integrators at this event, another 300 are signed up to attend the Crestron Masters event in Europe in May. Sasson aims to see a day when there are 2,000 to 3,000 attendees at the conference.
"If we do everything correctly here, I will hear from attendees that their heads hurt because we taught them too much stuff," he concludes.
Listen to Diamond certified programmers discuss how they got started as Crestron Masters disciples.
Cloud Conversion, 'Anti-Custom' Among Discussion
The key theme of the event this year was the transition from on-premises-based A/V technology to cloud-based, built around Crestron's new XiO Cloud offering. Several sessions reviewed the obstacles integrators will face (and how to overcome those obstacles) when converting clients to cloud-based technology. Many end users are reticent to have the A/V integrator even touch their network, with fears of cybersecurity threats pervasive among comments from attendees.
"Many end users don't know they are already on the cloud."
— Jon Ottesen, Crestron
"Many end users don't know they are already on the cloud," says Jon Ottesen, senior technical director at Crestron. "If your client is using Skype for Business phone calls or Microsoft Office 365, he is already on the cloud." In fact, Crestron's Cloud XiO technology is using the same Microsoft Azure cloud as those technologies.
Tom McLaughlin, director of technical operations at Dobil Laboratories, an integrator based in Pittsburgh and a Diamond-certified Crestron Master programmer, advises other dealers bring their own IT person along with them when they are meeting with an end-user's IT director. Often, that interaction and expertise can quell fears about network breaches.
Another topic for debate tackled at the conference was the whole idea of eliminating the term "custom" from your lexicon.
"Back in the day, you differentiated yourself by making every GUI look different. Today, customers expect them to all look the same and function the same. That is new to Crestron, new to integrators and new to clients," says McLaughlin.
Integrator Bernard Morgan, president of ICSplus in Austin, Texas, took the debate a step further, asking rhetorically if all levels of custom programming should go away?
"No, it shouldn't go away, but it is evolving. The customer needs bumpers on the side of the road," he says using an analogy. "Those bumpers rein in their expectations. The days of telling clients, 'With a Crestron system you can do anything,' are over. We need those bumpers on the side of the road to define what we can do."
Listen to Diamond certified programmers discuss how they use the certification to its greatest value for their clients and their companies.
If you enjoyed this article and want to receive more valuable industry content like this, click here to sign up for our digital newsletters!