If you have spent any amount of time in the custom electronics world, "Surfing with the Bishop" by industry veteran Jeff Costello is a must-read. It's not a "how-to" business book, but a novel, which might make it the first-ever book of fiction using the custom AV market as the backdrop. But be careful… as I read the novel, I found myself attaching the names of real individuals in the custom electronics industry to all the fascinating fictional characters in the book. I expect many of you will find yourself doing the exact same thing.
Certainly, Costello, vice president of sales at Nortek Control, is well suited to tell the inner-working of the industry. He has spent 30+ years creatively motivating sales teams, interacting with larger-than-life characters, and putting the pedal to the metal to hit demanding goals. In the novel he is able to perfectly capture the hustle and bustle of the daily grind every company faces in this wacky industry with plenty of humor. Many of us don't realize how dynamic, crazy and interesting this industry is until you read a fictionalized version of what most of you do every day.
The book revolves around the central character Grayson Quinn, an ingenious leader of a sales team for a commercial and smart home control hardware manufacturer. (Sound familiar?) Quinn works for Martlett Vision Visionary Products (MVP) and the company is for sale. To help boost the company's valuation, it's vital that Quinn and his team hit the quarterly sales goal. And one of the keys to hitting that goal is to outsmart a keen competitor and close a major deal with a large regional AV retailer. (Sound more familiar?)
Of course, chaos ensues from outside industry consultants, a range of unique personalities, international distribution woes, product development problems, marketing challenges, shrinking budgets, trade show attendance, party-loving customers, and devious and clumsy competitors. Quinn must expertly navigate it all — using one of the most creative closing techniques ever — to meet his desired outcome.
The book will definitely connect with anyone in the smart home industry who has ever managed a sales team. Sure, there are lots of "how to" sales books written by noted business gurus out there, but "Surfing with the Bishop" puts the main character Quinn in a multitude of difficult sales situations that he must creatively solve. Although fictionalized, as you read you can clearly tell that these are based on real-life scenarios with real-life solutions.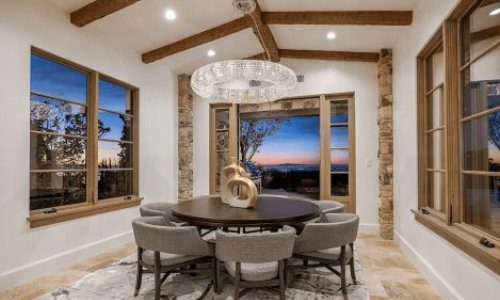 As a custom integrator, lighting is in demand. Effective communication, education and showcasing the value proposition of LED light fixtures in conjunction with integrative control systems are the keys to overcoming challenges and closing sales in this specialized market. Join us as we discuss the future of digital lighting and control with David Warfel from Light Can Help You and Patrick Laidlaw and Mark Moody from AiSPIRE.
Register Now! 
A quick read, the 296-page book will also resonate with anyone who has ever worked for a company that was for sale or sold. The author delves into the internal culture struggles that can take place among various individuals when a company is for sale and their future is unknown. Through it all, the main character Quinn abides by mantra "Always do your best selling at corporate."
Did I mention the one-liners? The book is loaded with them so will want to keep a pen and paper handy to write some of them down, including my favorite quips when Quinn asks a potential job candidate to describe his greatest weakness. ("I am a terrible dancer.")
So what about the title? What does that reference? It is an ongoing theme throughout the book that you will have to read to find out.
They say everyone's life is a novel and I am reminded of the Rush lyric, "What you live is your own story," but the fact that Costello was able to put pen to paper describing those experiences in such a humorous way is admirable. I am jealous.
"Surfing with the Bishop" is available on Amazon for $20.10 in hardcover.
If you enjoyed this article and want to receive more valuable industry content like this, click here to sign up for our digital newsletters!