Sofia, Bulgaria-based Allterco JSCo (Frankfurt: A4L.4), makers of the Shelly line of IoT smart home devices, has announced it is starting the development of its own customized Shelly chip. For the development, Allterco has partnered with Espressif Systems (Shanghai) Co., Ltd., a leading provider of energy-efficient Wi-Fi and Bluetooth solutions. Espressif will design and manufacture a microcontroller for use in Shelly-branded IoT devices.
The customized Shelly chip will feature a larger memory allowing for future enhancements and extensions of functionalities, including network protocols and standards that enable interconnectivity between a wide range of smart home products within an ecosystem.
The Shelly brand is known for its innovative and feature-rich IoT devices. Shelly devices features include HTTP servers, Wi-Fi range extenders, and encrypted communication via SSL/TLC, as well as support for JavaScript and open application programming interfaces (APIs) for development and connectivity. Unlike many other brands, Shelly is compatible with all electrical installations and does not require a hub – a local Internet connection is sufficient. In addition, Shelly devices have a built-in server and can operate as a stand-alone device on the local network or in the cloud. At the same time, Shelly devices offer an unrivalled price-performance ratio.
Espressif Systems is a provider of Wi-Fi and Bluetooth SoCs and is recognized for its ESP32 and ESP8266 series of SoCs, which are widely used in AIoT products.
Teo Swee Ann, founder and CEO of Espressif Systems, says about the prospective collaboration of the two companies, "We are thrilled to be partnering with Shelly, which has provided much technical and marketing insights to Espressif, to drive innovation in the smart home industry. By combining our strengths and resources, we believe that we can make a significant contribution to the development of IoT technology and bring about a more connected world."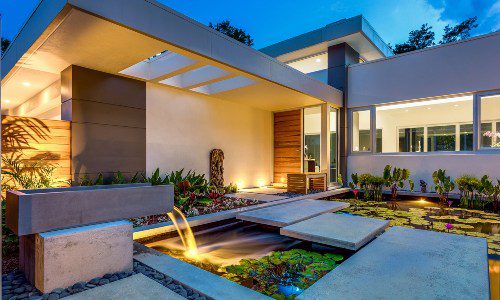 Landscape and architectural lighting create a magical and elegant ambiance for homeowners. The outdoor lighting industry has always been a phenomenal one and continues to grow in popularity. Now is the ideal time to learn more about this rapidly growing and highly profitable industry. Join our panel of esteemed lighting experts that will dive into why it's time for integrators to rethink their role in the outdoor lighting industry.
Register Now! 
Speaking about the development of the first customized chip, Wolfgang Kirsch, Co-CEO of Allterco JSCo, notes, "Shelly, Allterco's award-winning home automation product line, is one of the fastest growing IoT brands in the world with devices, even the fastest on certain leading online marketplaces. With the development of our first customized chip, we are shifting up another gear in our approach to provide ever more advanced and powerful IoT devices with even more functionality and performance. We are committed to staying one step ahead of the competition."
Dimitar Dimitrov, Co-CEO of Allterco JSCo, adds, "With its expertise in the design and production of microcontrollers, Espressif is the ideal partner for us to jointly develop a Shelly chip that not only offers the flexible solution our customers are accustomed to for modular and step-by-step automation, according to individual preferences but also opens up completely new possibilities for developers and users."
If you enjoyed this article and want to receive more valuable industry content like this, click here to sign up for our digital newsletters!