Alarm.com Reports 19% Increase in License Revenue for Q4 2018
The smart home security company finished strong in 2018, posting SaaS and license revenues of $77.8 million in Q4.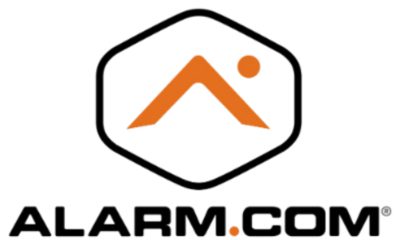 Alarm.com (Nasdaq: ALRM) reported fourth-quarter non-GAAP adjusted net income increased to $14.5 million, or 29 cents per diluted share, compared to $13 million or 26 cents per diluted share during the same period the prior year.
The company reported SaaS and license revenue during the quarter increased 19 percent from the same period the prior year to $77.8 million. This included Connect software license revenue of approximately $10.7 million for the fourth quarter vs. $9.6 million for Q4 2017.
For the full year of 2018, SaaS and license revenue grew 23 percent from the prior year to $291.1 million. (Note: 2017 represents a partial year for Connect software license revenue from the closing of Alarm.com's acquisition of the Connect business unit of iControl.)
During an earnings call Thursday, Alarm.com President and CEO Steve Trundle said the fourth-quarter results "were above our expectations."
"We saw nice growth in our core residential and commercial security business and in other markets as reported by our other segment businesses. We believe that our progress in 2018 successfully extended our leadership in the connected property space," he said.
Read Next: Alarm.com Loses Patent Infringement Case Against SecureNet, Awarded No Damages
Trundle said the company has more than 8,000 authorized dealers that service Alarm.com technology in more than 6.1 million properties globally, with more than 90 million connected devices and sensors enabled by the company's Cloud services.
"We continue to see strong sales of our video cameras, with about 1 in 4 installs going to our existing install base of subscribers and the remainder going to new subscribers."
— Steve Valenzuela, CFO, Alarm.com
Hardware and other revenue in the fourth quarter was $33.6 million, a 42 percent increase over Q4 2017. The company attributed the increase in hardware revenue primarily to an increase in security camera sales.
"We continue to see strong sales of our video cameras, with about 1 in 4 installs going to our existing install base of subscribers and the remainder going to new subscribers," CFO Steve Valenzuela said during the earnings call.
Total revenue for the quarter increased 25 percent year-over-year to $111.4 million versus the consensus estimate of $99.57 million. For all of 2018, total revenue grew 24 percent to $420.5 million.
For the first quarter of 2019, Alarm.com expects to earn SaaS and license revenue of $78.5 million to $78.8 million; and for the full year, between $328 million to $332 million. The company projects total revenue for 2019 of $440 million to $450 million, which includes estimated hardware and other revenue of $112 million to $118 million.
Non-GAAP adjusted EBITDA for 2019 is estimated to be between $101 million to $103 million. Non-GAAP net income for 2019 is projected to be $69 million to $71 million, or $1.37 to $1.41 per diluted share.
Alarm.com Recent Highlights
In a press release, the company announced the following recent business highlights:
Won Security Product of the Year Award at CES: Alarm.com's Smart Signal won the Mark of Excellence Award from the Consumer Technology Association for Security Product of the Year. Smart Signal enhances the value of professionally monitored security and reduces the cost and support loads on central stations and first responders. From the Alarm.com mobile app, subscribers can verify an alarm to expedite emergency response, cancel a false alarm or trigger a panic alert to their property.
Alarm.com Academy Recognized as Best Education and Support Program: The Consumer Technology Association recognized the Alarm.com Academy with an award for Best Education and Support Program for its expanded curriculum and new learning programs. The Academy's extensive and customizable training program helps service providers leverage the full breadth of the Alarm.com platform so they can deliver a comprehensive solution and world class service to customers. New learning programs launched this year include live training webinars, consultative style workshops, and an expanded eLearning platform with simulated support scenarios. The award reinforces Alarm.com's strong reputation of providing excellent support to its service provider partners with a focus on customer satisfaction.
Announced Preferred Relationship with D.R. Horton: Alarm.com's whole-home automation and control solutions will now power every new home built by D.R. Horton, America's largest home builder by volume with more than fifty thousand new homes closed in 2018. D.R. Horton's new Home is Connected smart home system integrates smart locks, lights, thermostats, voice control and doorbell cameras to provide a unified interface for whole-home control and awareness. Alarm.com's builder program enables home builders to rapidly deploy a full smart home solution. Home builders can also minimize execution risks and costs by leveraging Alarm.com's nationwide network of service provider partners for hardware installation and long-term support after the sale.
Deployed Facial Recognition Technology to Enhance Property Security: Alarm.com deployed facial recognition technology to enhance unexpected activity alerts by enabling certain security panels with built-in cameras to proactively monitor for unauthorized sharing or theft of an authorized user's security system codes. By analyzing pictures taken when the security panel is disarmed, the system can associate a specific person with a specific user code. If a different person uses that same code, Alarm.com can send an alert to the home or business owner, providing an added layer of security, awareness and control.
Introduced New Products for Independent Living: Alarm.com launched Wellness Insights and Wellcam to give service providers new opportunities to address an emerging market need for independent living solutions. Wellness Insights, a CES Innovation Award Honoree, applies predictive analytics to data generated by a suite of sensors in the home to detect subtle changes that can indicate an emerging health or other quality of life issue. Wellcam is a 180-degree field of view video camera that extends existing Alarm.com services to the home of a loved one. Caregivers and family can check in and communicate through a live two-way audio and wide-angle video experience.
This article originally appeared on our sister publication Security Sales & Integration's website.