Video: Access Networks Opens East Coast Office in Historic Building
Access Networks opens facility in historic structure in Easton, Pa., for configuring and shipping home networks to East Coast integrators.
Photos & Slideshow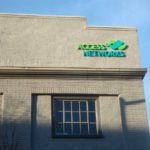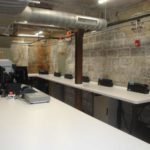 ---
The legacy of historic Easton, Pennsylvania, just got deeper. The city, about one hour north of Philadelphia, was pivotal during the Revolutionary War, and more recently it is known as the home of former heavyweight champion boxer Larry Holmes. But the city's heritage now includes being the new location for Access Networks' East Coast office. The Los Angeles-area based networking company opened a new East Coast office with a grand opening celebration February 13 attended by local dignitaries and partners.
"We were looking to create an experience for both our clients and our partners."
— Hagai Feiner, Access Networks
The three-story facility downtown is a former church that also housed a laundry business for 130 years. Access Networks purchased the building and undertook an 18-month renovation to turn it into a new hip location for hosting integrators and manufacturer partners, such as Lutron and Meridian, as well as configuring and shipping systems to East Coast dealers. The facility has a dedicated space for training dealers.
On February 13, the company held a grand opening celebration with about 80 attendees noshing on hors d'oeuvres, listening to live music and imbibing on cocktails.
"We didn't just look to open an office or a warehouse, we were looking to create an experience for both our clients and our partners," says Hagai Feiner, founder and CEO of Access Networks.
"I fell in love with Easton the moment I came here. It's small, it's unique, it's inviting… people greet you with a smile. And I knew that if I was to put a stake in the ground on the East Coast, it is going to be here," he says.
Easton Mayor Salvatore J. Panto, Jr., notes, "You have transformed this building into something that is unlike anything in the Lehigh Valley. This is what we can showcase as to what you can do to an older building and make it look classy."
Access Networks' new office is located at 225 Ferry Street, Easton, PA 18042.