Home Health Technology: 3 Integrators, 3 Business Models
Three opportunities in the health and wellness market: 1. Activity monitoring and PERS; 2. Medical monitoring meets social networking; 3. Medical consultations via videoconference.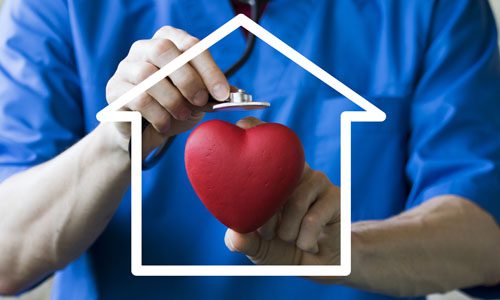 Home health technology is hot – so hot that most of us are tired of all those stats that portend a booming market: the aging population, proliferation of broadband, new technologies, rising health-care costs … yada yada yada.
So what is home health technology and how can integrators get a piece of the action?
By far the most popular implementation of the technology is PERS, or personal emergency reporting systems.
By some estimates, there are 1.35 million monitored PERS accounts today in the U.S.
But PERS is just one aspect of home health care that could be attractive to home systems integrators.
We discussed several others in the Webinar Digital Home Healthcare: The Next Big Market. The interactive online event took place on Tuesday, June 30, 2009.
During the Webinar, three integrators discussed three different business models for serving seniors aging in place, disabled individuals living independently, and other potential clients with health issues.
Here is a glimpse of those business models:
1. Activity Monitoring and PERS
Jason Ray, Simply Home/Community Management Initiative, Arden, North Carolina
Jason Ray was a developer/manager of long-term care facilities before moving into the systems integration business.
So he understands the needs of the elderly and disabled, the doctors and caretakers, and the people who pay for it.
Ray's foray into home technology began in the early 2000s, when he noticed an industry-wide shift from larger healthcare facilities to more community-based models.
SimplyHome already was installing PERS, but wanted more.
"As we were looking at that [community] model," he says, "we started thinking: How could we provide additional support to make this more efficient? How can we use technology?"
Ray looked past the high-profile Jetson-like technologies for seniors and the disabled, and instead went for the practical: using home automation to monitor individuals and respond to health issues, thus eliminating the need for round-the-clock care.
He turned to Elk Products for automation, and worked with the company to implement some specialty applications.
For example, Ray's company developed a stove sensor. When the stove is turned on, it starts a counter on the Elk automation panel. The system can be programmed to send out an alert or turn the stove off automatically after a certain amount of time. Caretakers can even turn it off remotely.
For remote monitoring, SimplyHome's software charts activity in the home via strategically placed sensors on the premises. The resident's appointed caretaker(s) can log in to check the data.
SimplyHome's algorithms check for changes in activity.
Ray points out that it does little to check on the resident's comings and goings every day. Instead, he says, "look for historical data. For example, have Mom's sleeping patterns changed during the month? Is a change in medication throwing it off?"
Today, SimplyHome is active in about 60 care facilities that house more than 500 seniors and disabled individuals.

More:
Medicaid has begin to reimburse for home health technologies
SimplyHome has estimated that its technology solutions can save more than $100,000 for three individuals in one year.
SimplyHome offers three levels of service ranging from $25 to $55 per month, and uses a third-party EMT call center for PERS.
Ray realized an unexpected additional benefit of the Elk Automation system: time and attendance tracking. Via the sensor activity, he determined that at least one particular caretaker was overbilling for hours not worked..
Ray shuns automated pill dispensers: "What if the pill dispenser jams? There are other ways that we can notify if someone is accessing or not accessing their medication."
SimplyHome recently got covered through some long-term care insurance providers, "so they can start giving out information about our services."
SimplyHome also works with patient discharging professionals, as well as care providers.
Ray believes traditional security providers or integrators cannot succeed in this market if they are not involved in human services, or if they do not have a specialist on staff. "You need special skills," he says to deal with ailing individuals and their caretakers.
SimplyHome is taking courses for the NAHB's Certified Aging in Place Specialist (CAPS) certification. "I'm now trying to become part of that network," he says.
2. Medical Monitoring Meets Social Networking
Paul Ebaugh, CyberNet Solutions/ElderWatch, Commerce Twp., Mich.
Paul Ebaugh is your typical A/V integrator, the owner of a company called CyberNet Solutions. He discovered the seniors market in 2000 when he was taking care of his aging mother-in-law.

Home Health Technology is one of the 6 Pillars of EHX Spring 2010: The New Opportunities Show. March 24-27, Orlando, Fla.
While researching technology that would help her live independently, he stumbled across a company called Grand Care. The product is a set-top box that allows third parties to push content to the user's TV for both medical and social purposes.
Caretakers can send alerts, grandkids can upload photos, and friends can email – all via the TV, no PC required at the user's home.
"That generation is computer-illiterate," Ebaugh says.
After installing a system for his mother-in-law, Ebaugh formulated a business plan targeting her contemporaries, and Elder Watch was born.
Elder Watch so far has sold and installed eight Grand Care systems on a onesie- and twosie basis but now the company is targeting geriatric care managers and related organizations to deploy GrandCare on a grander scale.
3. Medical Consultations via Videoconference
Rob Scheschareg, MedConcierge, Sarasota, Fla.
Rob Scheschareg has been in the home health technology industry for more than 15 years and currently is president of MedConcierge.
While integrators tend to focus on PERS-type applications for seniors and the disabled, MedConcierge reminds us that there is a huge market for videoconference among that population.
The company works largely with fiber-to-the-home (FTTH) communities to deliver health-related amenities—primarily videoconferencing consultations with physicians, other health professionals, even friends and family.
Scheschareg has a relationship with a physician-recruitment company that has a database of 20,000 doctors who are available for video consultations. He connects the community with the appropriate professionals … and all of the technology required for the interaction.