There's certainly no shortage of outdoor audio products to choose from — especially when it comes to outdoor speakers. Now that the weather has warmed, customers will be looking to spend more time outside, and likewise, more time enjoying pristine audio quality during their time outdoors.
Today, integration professionals can offer complete outdoor entertainment systems that rival traditional systems with amenities that include advanced networking capabilities, customized automation and state-of-the-art audio and video.
As the category continues to grow, more manufacturers are entering the space and new products are being developed to supplement the outdoor entertainment experience.
Pro-Recommended Residential Outdoor Audio Products and Outdoor Speakers
We've compiled a sampling of outdoor products, from AV to lighting, to accommodate our recent deep dive on outdoor technology. Be sure to check out our roundup of outdoor video solutions and outdoor lighting solutions as well.
The CM Series amplifier can be used for a variety of residential and commercial applications. The CM4-750 incorporates DSP control and signal matrix options, and AudioControl emphasizes the amp will soon add digital audio capabilities via Dante. AudioControl adds integrators can through the amp's dual-mode technologies run 70-volt speakers and 4-/8-ohm speakers simultaneously.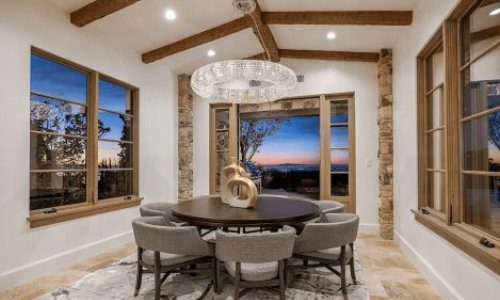 As a custom integrator, lighting is in demand. Effective communication, education and showcasing the value proposition of LED light fixtures in conjunction with integrative control systems are the keys to overcoming challenges and closing sales in this specialized market. Join us as we discuss the future of digital lighting and control with David Warfel from Light Can Help You and Patrick Laidlaw and Mark Moody from AiSPIRE.
Register Now! 

The 4-inch pendant speaker provides integrators a small form factor speaker that can be used in a number of ways, and it includes a mounting system that supports wall mounting or pendant placement. Vanco's Beale Street Audio brand also supports the pendant speaker with its Landscape Accessory Kit that includes a ground stake, speaker mount, and zinc-plated steel plate to facilitate installations.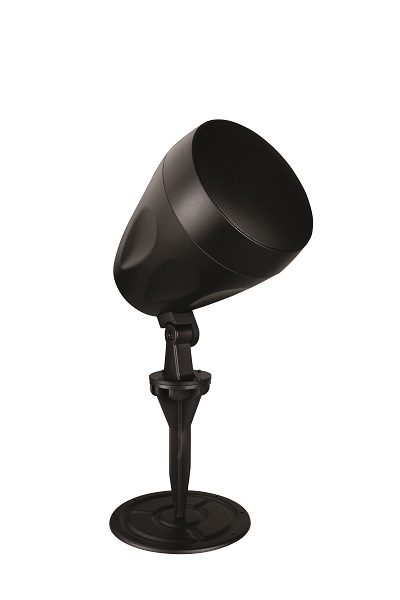 The Marine 8 is a two-way loudspeaker that incorporates a 1-inch tweeter and an 8-inch midrange/bass driver. Bowers & Wilkins, a Sound United brand, points out the 8-ohm, 90dB sensitive Marine 8 is IP66-rated speaker, and through its 3.66-inch mounting depth the speaker can fit into places traditional speakers cannot.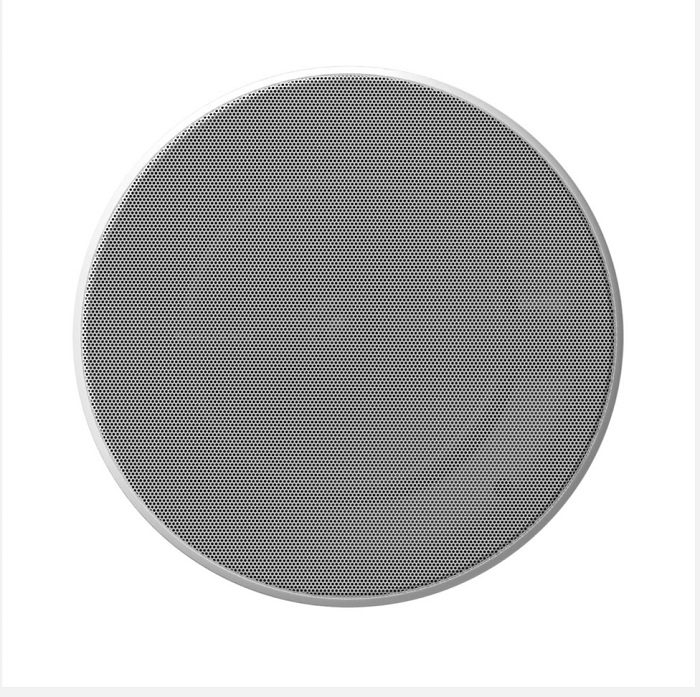 Crestron Landscape Speakers by Origin Acoustics includes the Reference 4.1 kit. This solution features four weatherproof 2-way outdoor satellite speakers and an in-ground subwoofer. The satellite outdoor speakers are designed to be staked directly into the ground or mounted to an exterior wall, fence post or tree. Speakers feature a 4-inch polypropylene woofer with a coaxially mounted ¾-inch PEI mylar tweeter to cover a wide listening area. Integrators can choose from the Reference or the Ultimate subwoofer — compact, in-ground subs offering watertight enclosures and a virtually hidden appearance.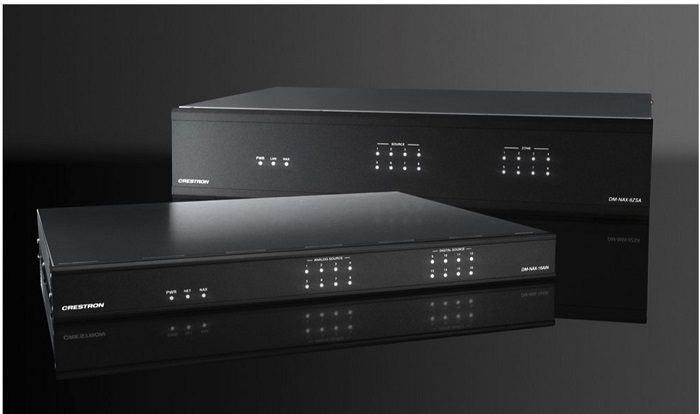 Snap One's Episode Speakers brand is providing integrators with an outdoor soundbar family that features three-channel soundbar models that stand up to the elements. The versatile soundbars feature rust-proof aluminum cabinets and grilles to enable the speakers to resist rain, snow, salt, dirt, dust, bugs and humidity.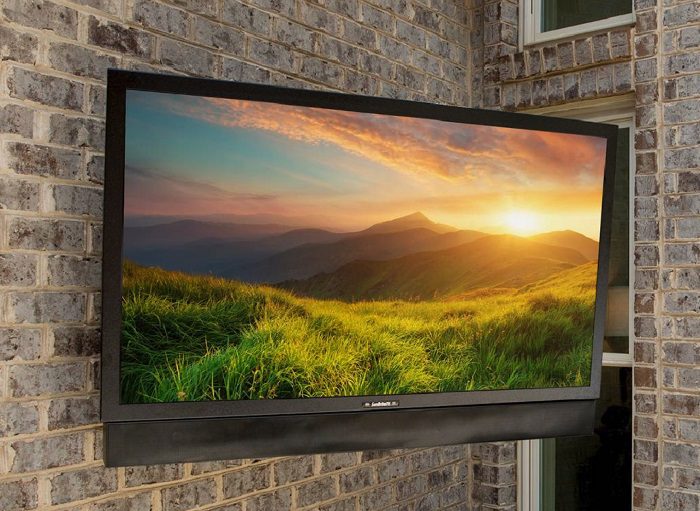 Made with North American cedar, the North Dakota features a three-way design, and the company says a speaker pair is capable of delivering 1,000 square feet of coverage. Internally the planter speaker incorporates a 1-inch tweeter, along with a 4-inch midrange driver and a 10-inch woofer. The North Dakota is rated as an 8-ohm speaker and it is 89dB sensitive.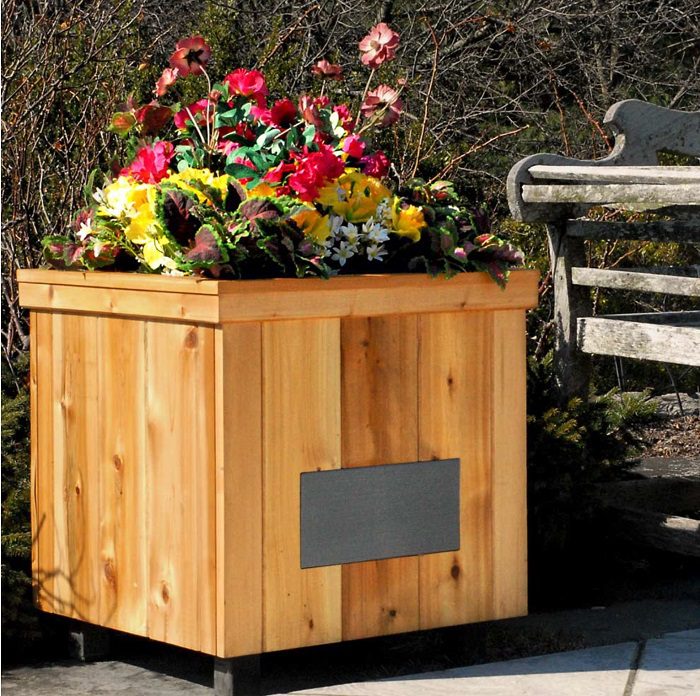 Offering homeowners and commercial businesses a balance of Italian industrial design and professional sound performance levels, the KY102 is available in a choice of finishes. The line array incorporates eight 4-inch neodymium magnet woofers that enable the speaker to produce SPLs up to 138dB. K-array notes the speaker is IP64 rated and it delivers 7 to 30 degrees of vertical dispersion and 90 degrees of horizontal dispersion.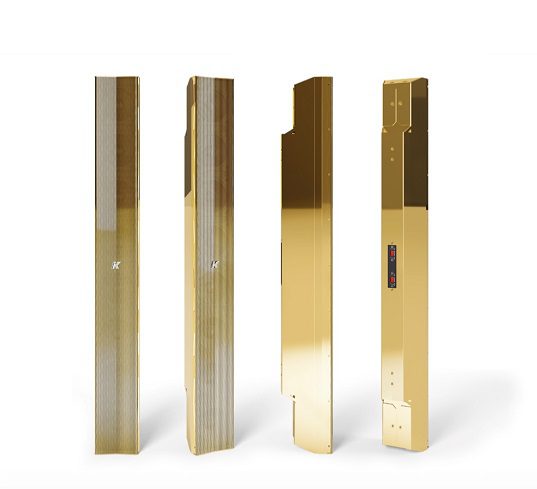 KEF's Ventura 6 can be used in locations such as patios or pools, and the company emphasizes the speaker is over-engineered to reside in outdoor locations while providing years of reliability. The IP65-rated weatherproof, sealed speaker is available in black or white finishes, and it employs a two-way design that includes a 1-inch tweeter and a 6.5-inch midrange/woofer.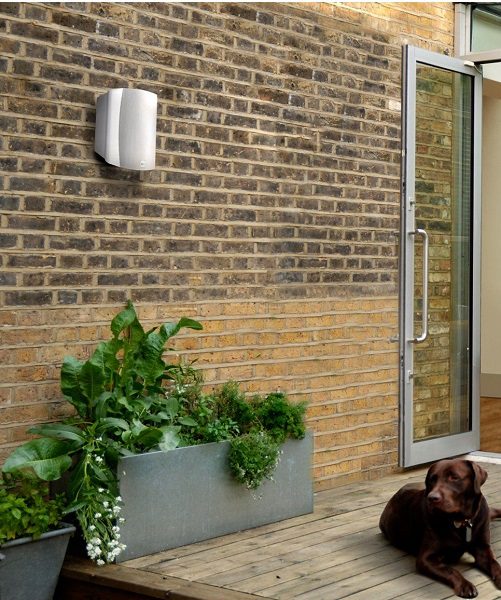 Origin's AS41 System features four of the company's two-way Acoustic Landscape loudspeakers and a single burial subwoofer. The Acoustic Landscape speaker incorporates a 4.5-inch woofer and ¾-inch tweeter housed in an ABS enclosure. Origin Acoustics ships the speakers with spikes to facilitate their installation.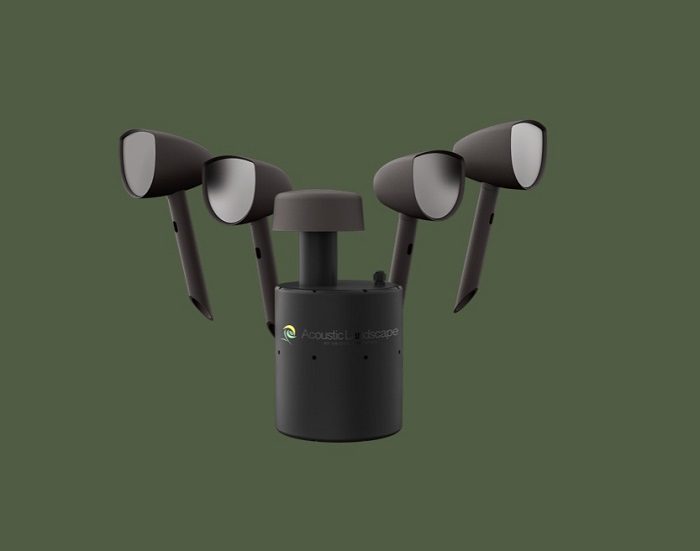 The IP66-rated, 6.5-inch pendant speaker from Audio Gear Group's OSD Audio can be used in home and commercial settings, and it is designed to complement irregular architectural spaces such as vaulted ceilings. The Forza 6 comes with a cable and hook to allow integrators to suspend the speaker from poles and other fixed structures. The product incorporates a two-way design with a 6.5-inch woofer and a 1-inch silk-dome tweeter.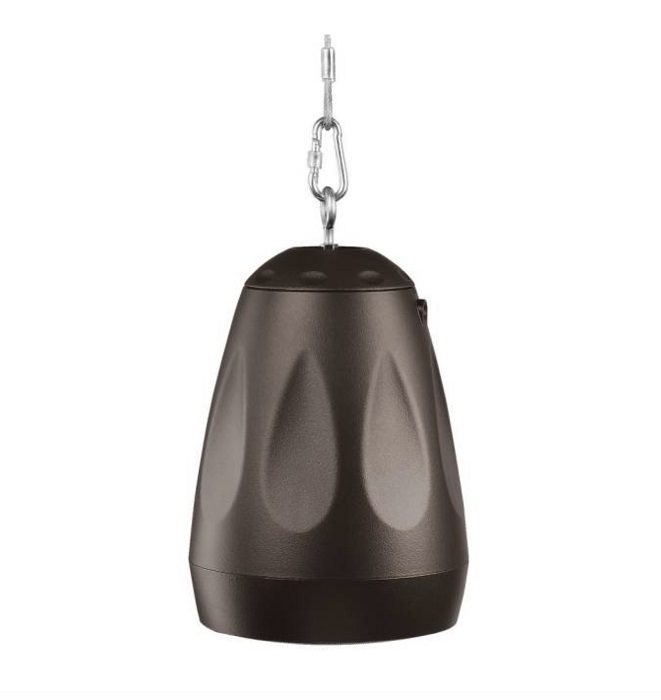 The turnkey, all-in-one Paradigm Garden Oasis System employs eight speakers with ground spikes, plus an in-ground subwoofer. The satellite speakers feature 4-inch polypropylene woofers, along with Paradigm's ¾-inch X-PAL dome tweeters. The subwoofer uses an 8-inch woofer. Paradigm says full system deployments enable integrators to cover a variety of outdoor spaces evenly with sound.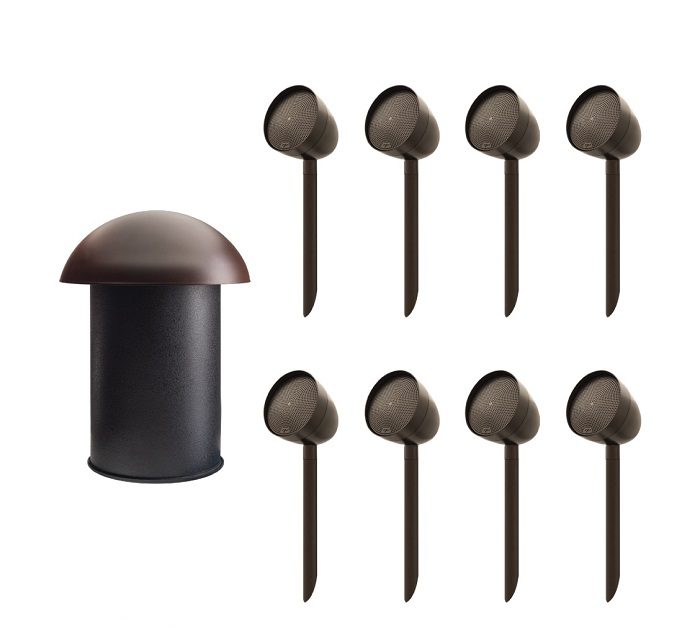 The 6-inch, two-way PS6Si Planter Speaker features a 6.5-inc polypropylene woofer, and it is capable of housing live plants. The PS6Si utilizes a two-way design that also includes dual 1-inch Tetron tweeters, and Proficient specifies the 89dB speaker's impedance at 8 ohms. Proficient adds the speaker is capable of residing in temperatures from -50 to 185 degrees Fahrenheit.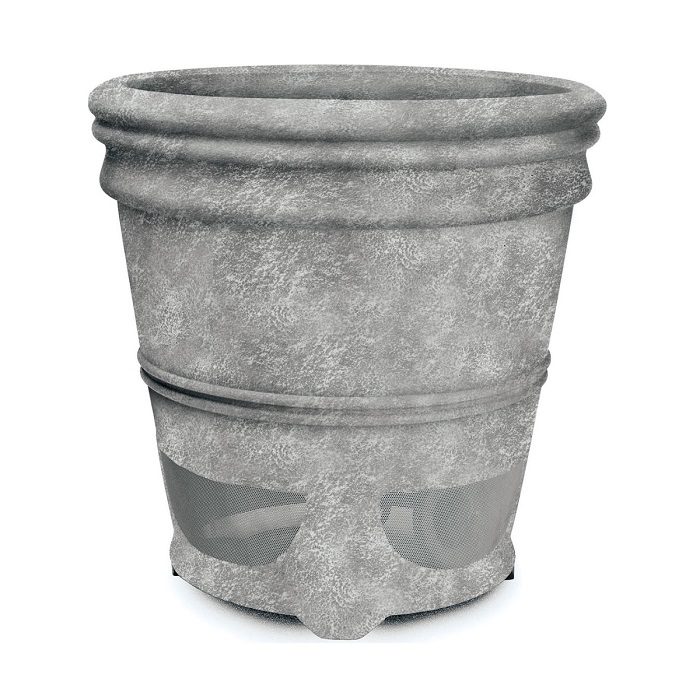 The weatherproof CS1000 speaker from Canadian company PSB can be used indoors or outdoors in places that include poolside and patios. The speaker employs a 1-inch titanium dome tweeter and 6.5-inch polypropylene woofer. Additionally, the CS1000 features a bracket system that enables vertical or horizontal mounting, and two-axis rotation capabilities.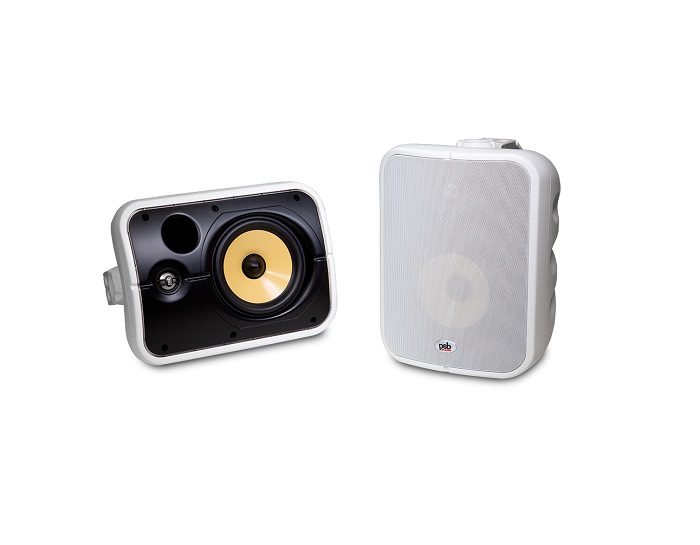 One of the most unique-looking speakers in the outdoor technology market, the Coconutz is a 5.25-inch coaxial hanging speaker. Rockustics states that the speaker employs a 5.25-inch woofer and ¾-inch tweeter within an enclosure made of the company's proprietary rock-infused resin.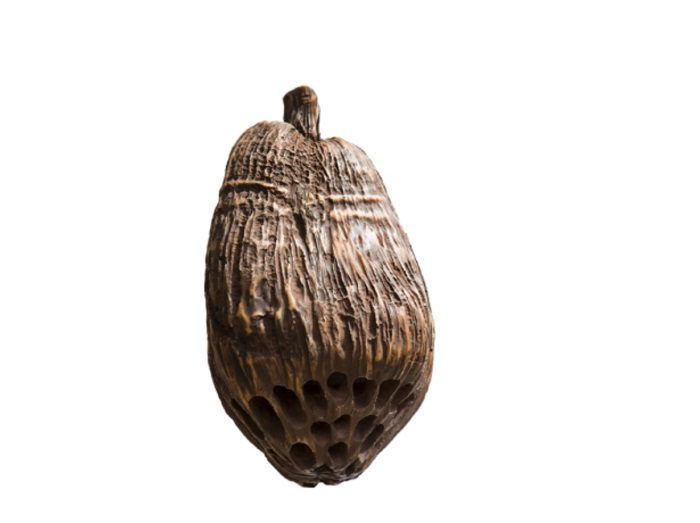 Sonance offers its Rock Series in three models: the RK63, the RK83 and the RK10W Woofer. Sonance explains the rock speakers feature a corrosion-free, weather-resistant design, and the speakers are IPX4 rated. Available in a brown or granite finish, the RK63 incorporates a 6.5-inch woofer and 1-inch tweeter; the RK83 incorporates an 8-inch woofer and 1-inch tweeter; and the RK10W Woofer uses a 10-inch woofer.

SpeakerCraft's SC-RS8Si rock speaker comes in shale brown, sandstone, speckle granite and granite finishes. The speakers utilize a dual-tweeter design, along with an 8-inch woofer, and integrators can configure the speakers in stereo pairs or as a single enclosure stereo source. SpeakerCraft states the speakers employ a weatherproof design that exceeds military specifications for corrosion resistance, and NoFade protection paint.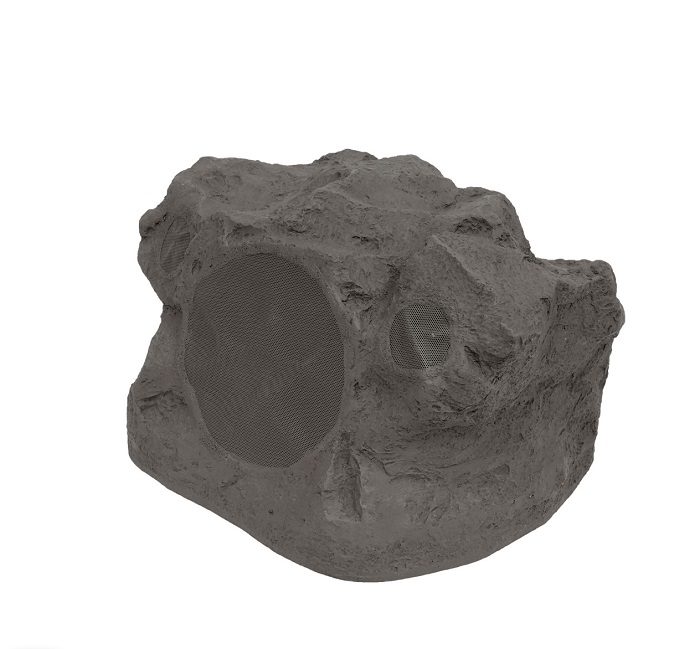 Triad's Garden Array Series landscape speakers includes the GA4 Satellite Speaker as well as the GA10 Subwoofer. The GA4 includes Triad's Ultra-Broad Dispersion driver that helps the speaker to deliver 150-degree dispersion. The GA10 Sub can reside above or below ground, and Triad offers kits to support either installation scenario.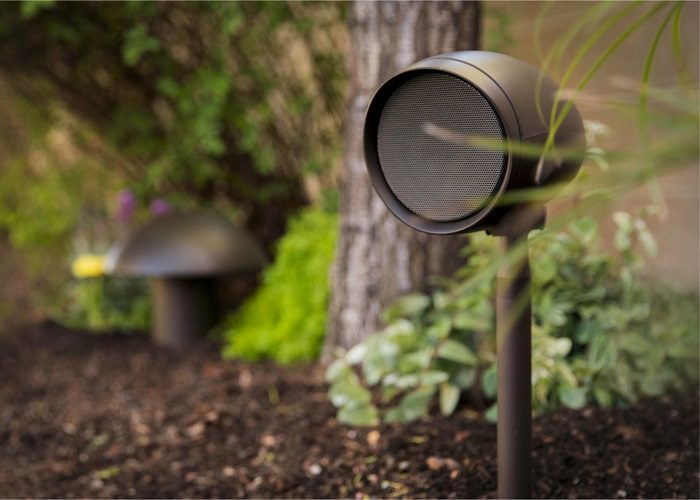 If you enjoyed this article and want to receive more valuable industry content like this, click here to sign up for our digital newsletters!