Furrion Debuts Affordable 4K Outdoor TVs for Custom Market
Furrion introduces full-shade and partial-shade low-cost lines of 4K outdoor LED TVs ranging from 43- to 65 inches starting at $1,299 price point.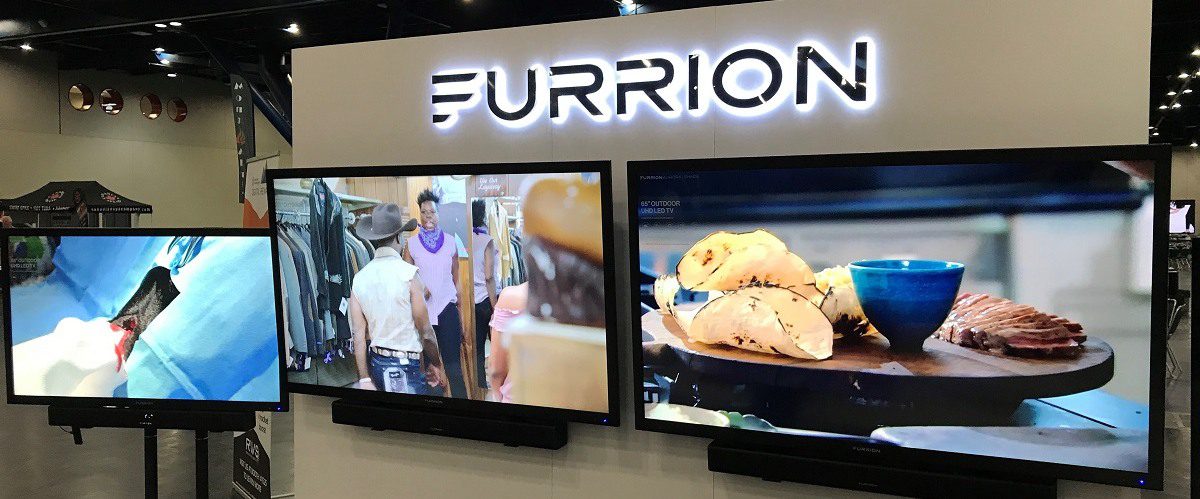 The outdoor TV market just got a whole-lot more competitive. Elkhart, Ind.-based Furrion is bringing its expertise from the RV market to the residential space with two broad lines of outdoor TVs for custom installation at price points never seen.
The company debuted at the Nationwide Marketing Group Primetime event in Houston with two full lines of its Furrion Aurora 4K LED IP54-rated outdoor TVs. The Full Shade line produces 350 nits of brightness and consists of a 43-, 49-, 55- and 65-inch models starting at $1,299 MSRP. The Partial Shade line produces 700 nits of brightness and consists of the four sizes, with the 65-inch unit at a $3,399 MSRP.
The Aurora TVs are rated to withstand temperatures from -27.4 ºF to 140 ºF. The contrast ratio is 4,000:1 and the refresh rate is 60Hz. The company also offers companion mounts for the VESA-compatible 400×400 mounting.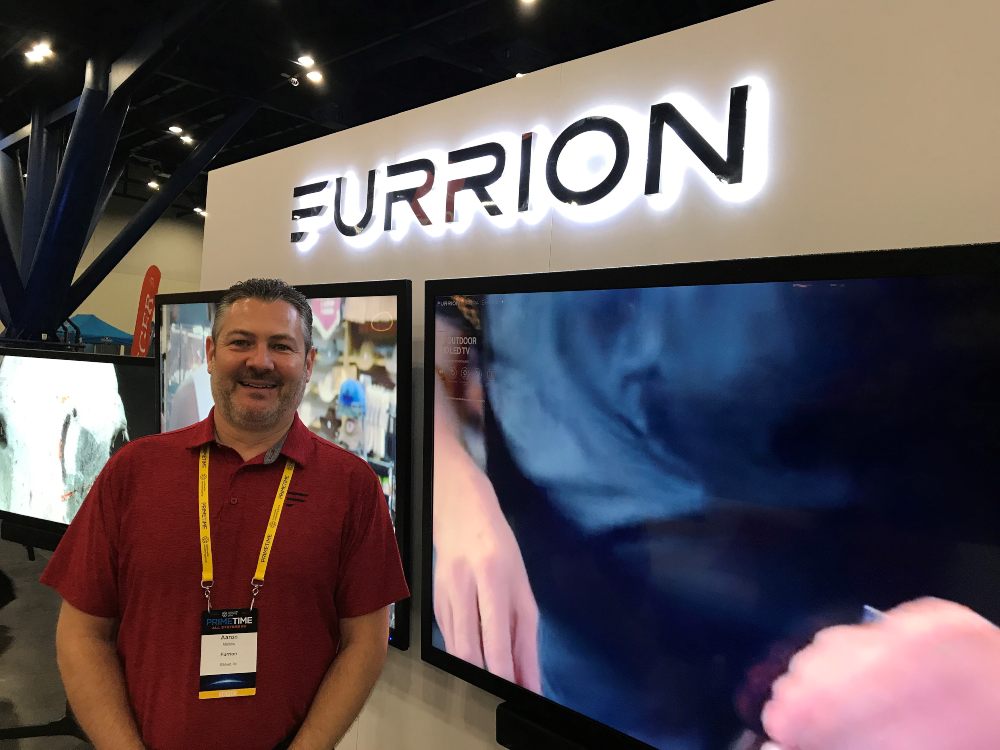 "Our heritage is from the RV space in appliances, entertainment systems and energy systems," says Aaron Mellow, senior key account manager – consumer. Mellow says Furrion's marketshare in the RV space Is "dominant" so the company is branching into new markets.
"We started looking at traditional retail and etail about two years ago," he says.
Furrion has established partnerships with two large distributors: O'Rourke Sales Company and Stampede Global. O'Rourke is handling distribution exclusively for the Nationwide Marketing Group/Home Technology Specialists Network (HTSN), while Stampede will distribute for all other dealers.
"Our price points are a fraction of what integrators will pay for other outdoor TVs, which will open up the outdoor TV market to a broader range of customers who otherwise would not be able to afford having an integrator install an outdoor TV. It also helps avoid the temptation to install an indoor TV outside. We want to grow the pie, not take a slice of it," says Mellow.
According to the CE Pro 2019 Outdoor Technology Study, integrators do report that they often install interior TVs outdoors for clients, like due to the lower price points of those TVs. More expensive options on the market from established brands like Seura and SunBriteTV are IP55 rated and produce brightness of 1,000 nits.
Currently, the Furrion TVs are not controllable by a third-party smart home automation/control system. The company is targeting that control option being available in its next generation, according to Mellow. The displays all have built-in audio, but Furrion is also companion mounts and two outdoor soundbars: the 50W 2.0 version and the 70W 2.1 version.