Direction-Setting Transportation Tech at CES 2018 … in Tweets
A roundup of CES 2018 day 3 tweets that mirror the most intriguing and literally direction-setting technologies: these tweets focus on the future of transportation technology.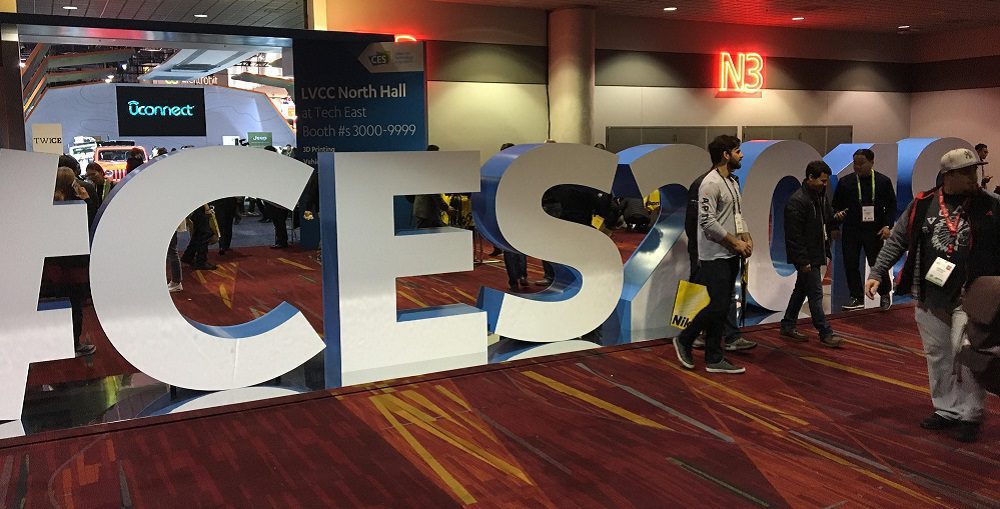 In yesterday's coverage of CES 2018 Day 2, I mentioned IBM's Olli, and it's felt like it's only a matter of days before self-driving cars are out on the road. But what about other types of transportation? There were a few options worth checking out this year during CES 2018 Day 3.
Hoping for more of a "flying, driverless car" experience, a la The Jetsons? Look no further than the Volocopter, presented as a driverless, flying taxi, or the Aereos Urban Air Taxi. Both are self-driving (piloting?) helicopters. Exactly how that would work in urban areas with airspace already congested remains to be seen.
Introducing the Intel powered autonomous air taxi that will change your commute forever. Watch the #Volocopter take flight at #CES2018 pic.twitter.com/5MHx7TQ7JY

— Intel (@intel) January 9, 2018
Bell Helicopter To Unveil Urban Air Taxi at CES 2018

"The future of urban air taxi is closer than many people realize. We believe in the positive impact our design will have on addressing transportation concerns in cities worldwide," said Mitch Snyder. https://t.co/xdlyviEgo4 pic.twitter.com/7dT5gK3wzS

— Aereos (@AereosAviation) January 11, 2018
Interested in keeping your feet a littler closer to the ground? Take a spin on the Virgin Hyperloop One (yes, that Hyperloop), which is being developed (or Develooped, as they call it) just outside of Las Vegas right now. This is a tube-based transit system that can travel up to 240 miles an hour in a pressurized cabin similar to an airplane.
Here are all of the nerdy details and more pictures of my visit to the Hyperloop One Devloop yesterday. #CES2018 #hyperloophttps://t.co/zhq6SVcfDI

— antuan goodwin (@antgoo) January 11, 2018
If you've always wanted to get yourself a scooter, but wanted to wait until there was something a little greener, check out Ujet's electric scooter. It charges up in any socket in under 2 hours and folds up for easy storage, no garage needed. It scooter itself is customizable and can travel up to 93 miles on a single charge.
Here is not something you see everyday… #Ujet electric scooter folded in half! #client #CES2018 #tech #startup pic.twitter.com/7Aj1LT0tRw

— Simon Chan (@thelondonblog) January 8, 2018
Want to get a workout while you commute? Check out See.Sense's smart bike light that analyzes 'hot spot' areas for near-miss cycling accidents. On top if the AI features, the light itself is rechargeable and has a sensor that reacts to ambient light (so tunnels won't make you invisible anymore).
"Pioneering technology and a fantastic example of British innovation"

Thank you to Baroness Rona Fairhead, Minister for Exports at @tradegovuk for these comments! We're looking forward to exhibiting #CES2018 next week with Horizon 2020 @H2020SME _OTF @H2020SME pic.twitter.com/BH8eBRpRbv

— See.Sense (@seesense_cc) January 3, 2018
All that commuting is tiring, so perhaps the final commute is to your bed, with where Sleep IQ helps make sure you get better sleep for your next adventure!
I found my calling: professional bed tester. This one from @sleepnumber was damn comfortable. #CES2018 pic.twitter.com/eD5ZgHvI1o

— Julie Jacobson (@juliejacobson) January 11, 2018