A new report by safesmartliving.com provides a nice mishmash of statistics showing the current state of the connected home. Here are some of the findings:
81% of smart home users said they would be more apt to purchase a home that had connected technology. (CNET)
The U.S. is the largest consumer of smart home technology with a market volume of $23.5 billion in 2019, followed by China with $12.9 billion and Japan with $4.19 billion. (Statista)
Revenue in the smart home market amounts to US$23.5 billion in 2019 (up 15.4% from 2018). (Statista)
43% of smart home technology users are 18-34 years old. (Digital Media Solutions)
The most popular products in 2019 are video entertainment (43%) followed by smart speakers (17.3%) and home monitoring and security (16.8%) while lighting and thermostat were lower on the list with 6.8% and 2.3% respectively. (Digital Media Solutions)
The average monthly savings from using smart home products is $98.30, which adds up to an average of $1,179.60 per year. (Dream Home Inspection)
In 2017, 80% of broadband households with 10 or more smart home devices have professionally monitored security. (Parks Associates)
In 2017, 66% of broadband households have interactive services attached to their security system. (Parks Associates)
National Smart Home Day Celebrates Pro-Installed Home Tech
With that backdrop of facts and figures, several home-tech integrators and manufacturers convened online last week to celebrate "National Smart Home Day."
The live online event, publicly viewable on Facebook, featured a number of channel manufacturers, as well as custom installers providing tips for successful smart-home implementations.
The streaming event was "a way for brands and dealers to speak directly to homeowners," says Matt Montgomery, co-founder of Tym. "Knowing what's out there and what's possible will help them make informed choices for their own home."
Montgomery served as an on-air host along with Michael Restrepo of Restrepo Innovations and Rob Skuba of The Tech Reps. The hosts were onsite at the Rayva showroom in New York.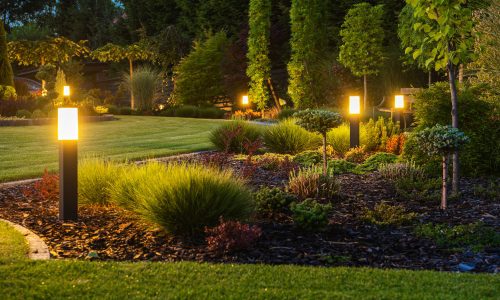 We are thrilled to present a lecture topic that delves into the connection between light and our surroundings, exploring how landscape lighting can transform a space from ordinary to extraordinary. Our keynote speaker, Janet Lennox Moyer, will share her extensive knowledge on the complexities of landscape lighting in design, commissioning, and maintenance and provide participants with the tools to identify good versus bad practices and techniques. Join us for an enlightening session that will unlock the secrets to success in landscape lighting design with one of the industry's most respected experts, Janet Lennox Moyer.
Register Now! 
If you enjoyed this article and want to receive more valuable industry content like this, click here to sign up for our digital newsletters!